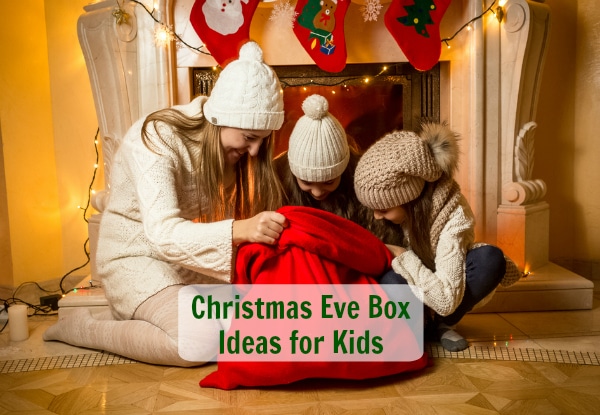 Christmas Eve Box Idea for Young Kids
I'm loving this trend of doing a Christmas Eve box for the kids. I've seen lots cute ideas on Pinterest with everything from extravagant gifts and activities to simple ones. I've even seen the idea of leaving a "santa bag" filled with goodies on the doorstep for the kids to go through. Here are some cute Christmas Eve gift idea to fill your box or bag with:

Hallmark's Dance Like an Elf (Walmart)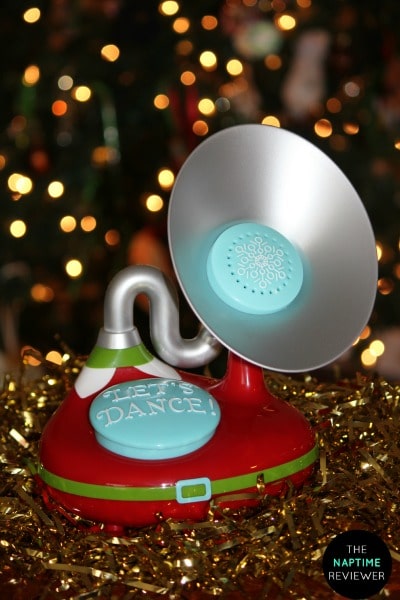 Dance Like an Elf is a fun little toy that gets the whole family up and moving. The toy shouts out things like "drink some hot chocolate" or "do the Santa shuffle" and gives you a fun beat to boogie to. The music volume can be adjusted to two different levels with the loudest setting being pretty loud. Have a family dance party on Christmas eve and then enjoy it all year long!
Here's a 30-second video of my daughter and I dancing like an Elf:
Hallmark – Find Me, Santa! Snowflake (Hallmark)
Write your child's name on this light-up snowflake an hang it in a window so Santa knows where to drop the presents off. The color changing LED lights are so dreamy looking and stay lit for four hours. This snowflake comes with a few different name tags so you can swap them out, if needed. It also comes with a ribbon for hanging. What better way to get the kids excited than a glowing snowflake?

Visit hallmark.com to shop!
Hostess Donettes, Ho Hos and SnoBalls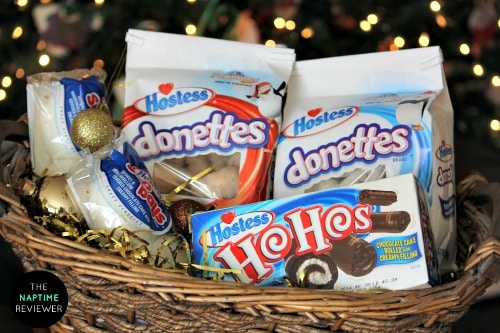 Christmas Eve is all about junk food, right? Get the kiddos sugared up with their favorite Hostess Donettes, Ho Hos and SnoBalls. Serve up some hot cocoa to go with these sweet treats, turn on a Christmas movie and you're set.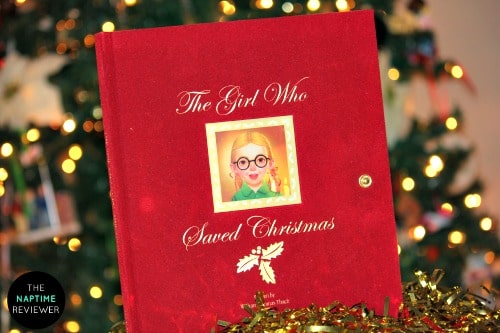 It's so much fun to enjoy a Christmas book together as a family on Christmas eve. Featuring a red velvet cover, a gold reading ribbon, and a privacy clasp, this book is the perfect Christmas classic for the holiday season. Little ones will fall in love with Molly McAme and the magical story of Christmas forgiveness! Such a remarkable treasure that lifts your spirit and reminds us of the joy of the holiday season!

Video teaser of the story: https://www.youtube.com/watch?v=Cl9rBpE6mws

My daughter loves this book both for the fun velvety cover and the story ending. I have a feeling this book will become a new Christmas tradition in our home.

Visit www.mollychristmas.com to shop!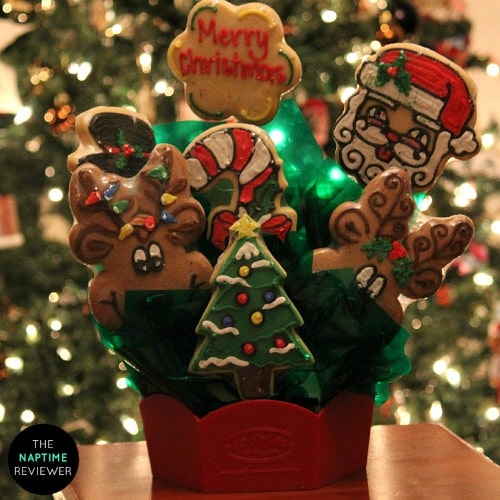 Nothing says Merry Christmas like a bouquet of cookies from Cookies by Design. This 7-piece cookie bouquet has a mix of gingerbread and sugar cookies frosted with beautiful colors and designs. Each cookie is the size of an adult hand and is plenty for the entire family to enjoy. These cookies are moist and so delicious. You might just want to keep them for yourself.

Cookies by Design offers many different cookie bouquets in different sizes and varieties. Visit www.cookiesbydesign.com to shop the "original" cookie bouquets today.


The Rockee Toothbrush from VioLife (www.violife.com)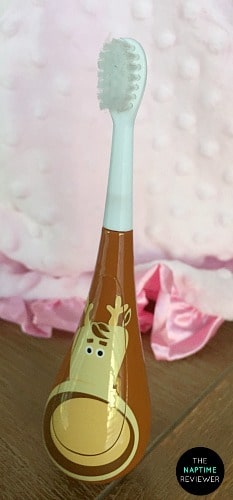 After all that sugar a good toothbrush is much needed. This fun little reindeer Rockee toothbrush from VioLife is sure to get kids excited to brush their teeth. Dentists have suggested that selecting a toothbrush that looks like a cartoon character will make brush-time more fun. "By making tooth brushing time enjoyable, it's no longer something children are forced to do, but want to do," says Julie Cho, DMD. "Incorporating fun cartoon characters and bright colors on appropriately sized toothbrushes for children encourages them to create healthy hygiene habits." The Rockee toothbrush from Violife was created with both parents and kids in mind. Kids will look forward to brushing their teeth and parents will look forward to not having to ask.

Available in a variety of cute animals and bright colors, the Rockee is designed to always stand upright – it rocks, wobbles and spins, but never tips over. With the unique rocking design, parents will no longer have to deal with messy, toothpaste covered counter tops or replacing toothbrushes that are dropped on the floor. Great for kids of all ages, the Rockee features an oval brush head with soft bristles and a comfortable, ergonomically designed handle that fits easily into small hands. Since it always stands upright, the Rockee dries easily and kids won't have to remember to put away their toothbrush in a holder.

Visit

www.violife.com

to shop!
Mariah Carey – All I Want for Christmas is You – Kids Book (RandomHouseKids.com)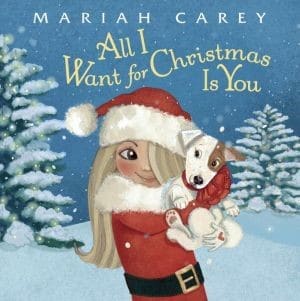 Mariah Carey's "All I Want for Christmas is You" is such a popular song this time of year. I was so excited to hear that she came out with a book through RandomHouseKids.com with fun illustrations that go along with her warm and fuzzy song.