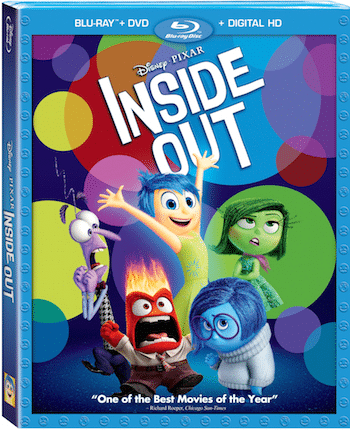 Looking for a way to jazz up your movie and popcorn family night? We've got some Disney-Pixar's Inside Out free movie activities and a fun recipe for you to try with your kiddos. This is one of the cutest movies of the year that you don't want to miss.
SYNOPSIS:
Do you ever look at someone and wonder what's going on inside their head? Disney-Pixar's "Inside Out" takes an exciting and hilarious journey into the mind to find the answer. Based in Headquarters, the control center of 11-year-old Riley's mind, five emotions are hard at work, led by lighthearted optimist Joy. She strives to make sure Riley stays happy as she operates alongside fellow emotions Fear, Anger, Disgust and Sadness. It's "an instant classic," raves Richard Roeper, Chicago Sun-Times. Experience it like never before on Disney Blu-ray!
CAST:
Amy Poehler ("Freebirds," TV's "Parks and Recreation") as Joy; Bill Hader (Monsters University, TV's "Saturday Night Live") as Fear; Phyllis Smith ("Bad Teacher," TV's "The Office") as Sadness; Lewis Black("The Aristocrats," TV's "The Daily Show with Jon Stewart") as Anger; Mindy Kaling ("Wreck-It Ralph," TV's "The Office") as Disgust; Richard Kind (A Bug's Life, TV's "Spin City") as Bing Bong; Kaitlyn Dias (voice acting debut) as the voice of Riley
EXEC. PRODUCERS:
John Lasseter ("Toy Story," "Cars") and Andrew Stanton ("Up" "Ratatouille")
PRODUCER:
Jonas Rivera ("Up," "Toy Story 2")
CO-DIRECTOR:
Ronnie Del Carmen (Dug's Special Mission video short and TV's "Freakazoid!")
DIRECTOR:
Pete Docter ("Up," "Monsters, Inc.")
This is a very sweet popcorn recipe that sort of resembles kettle corn or a caramel corn. We chose to go with green food coloring to make Disgust popcorn, because she's our favorite character. We poured our boiling mixture over a big bowl of microwave popcorn for an easy Inside Out snack.
Who is your favorite Inside Out character? Leave us a comment letting us know!
Free Inside Out Activity Pages and Core Memories Scrapbooking Ideas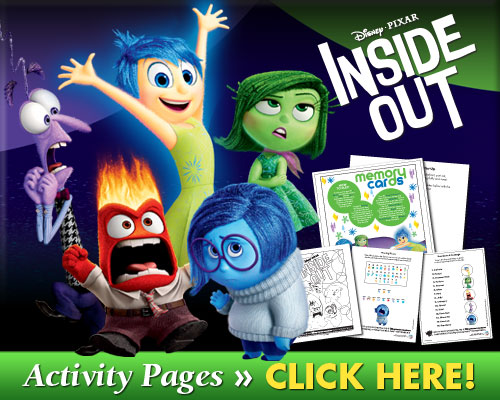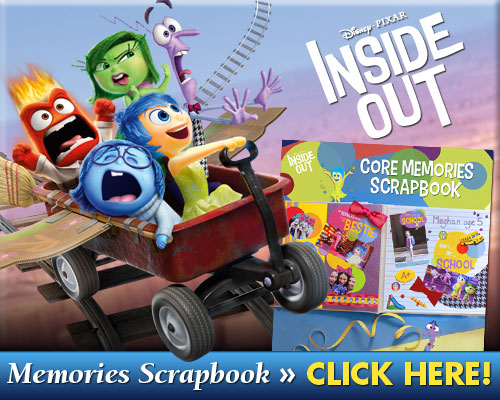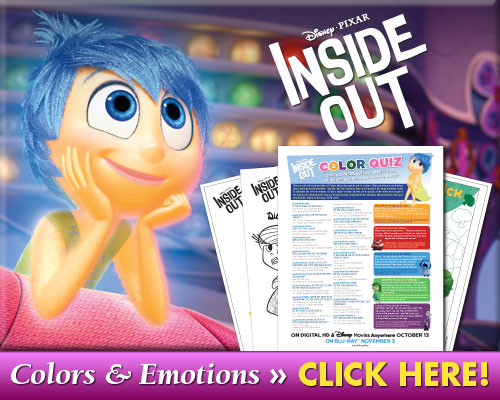 Free Inside Out Printables – Click on each image to bring up the printable PDF version