Valentine's day is the perfect opportunity to spoil your boyfriend or your husband with a present he will adore. With the same items always available each year, your gifts can seem a little repetitive. There are only so many aftershaves and chocolates one man can handle. So instead of going for the usual Valentines gift ideas, why not treat him to something that extra bit special this year. Here are three
unique gifts
that your man would love to receive on February 14th.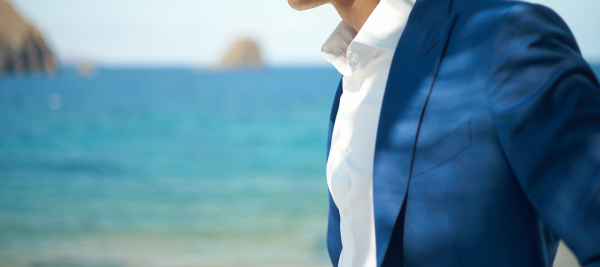 Have a suit made for him
Every man needs at least one suit in their wardrobe for work or special occasions. So instead of getting him one from your local department store, why not go one step further. Having a suit made for him is a special gift that you can give this valentine's day. He may have an important meeting at working coming up or maybe you are attending a family wedding in the next few months. It's also an especially great gift if your man finds it difficult to find clothing that fits comfortably. The most accurate way of getting a suit made for your man is organising a fitting with a tailor. That way he can have accurate measurement taken and discuss styles and fabric choices. This will assist the tailor in making a suit that makes your man feel like a king. Remember that it takes time to make such a custom item so plan in advance to avoid disappointment.
Buy him something to keep him on time
A watch is an attractive man's gift as it is both thoughtful and functional. Choose a style and design that he can wear everyday. You could go for a
modern digital screen
that connects to his phone or something more traditional. Try not to choose something that is too large and bulky which could get damaged easily. Finish this wonderful gift off with an engraved or stamped messaged on the back, which holds some significance to you. It could be your anniversary or the date you met for example.
Help him experience something new
Experience days make excellent
Valentine gifts for him
as they give him the chance to try something new. Just a few examples of these experience days are skydiving, zip lining or learn how to fly a plane or helicopter. Think of activities he's mentioned that he has always wanted to try. This will make it easier to decide which activity to sign him up for. It will be a dream come true when he receives this awesome gift. You could also sign him up for classes where he can learn new skills in things he enjoys such as mechanics, painting or cooking. Also, don't be afraid to get involved yourself. You could attend a wine tasting course or go on a hot air balloon and spend time together.
Use this gift guide to find your man the best Valentine's day gift ever. He will adore the extra effort you have put into making it personal and special for him. It may also up his game with his own gift giving, making it a win-win situation for you both.
You also might like: