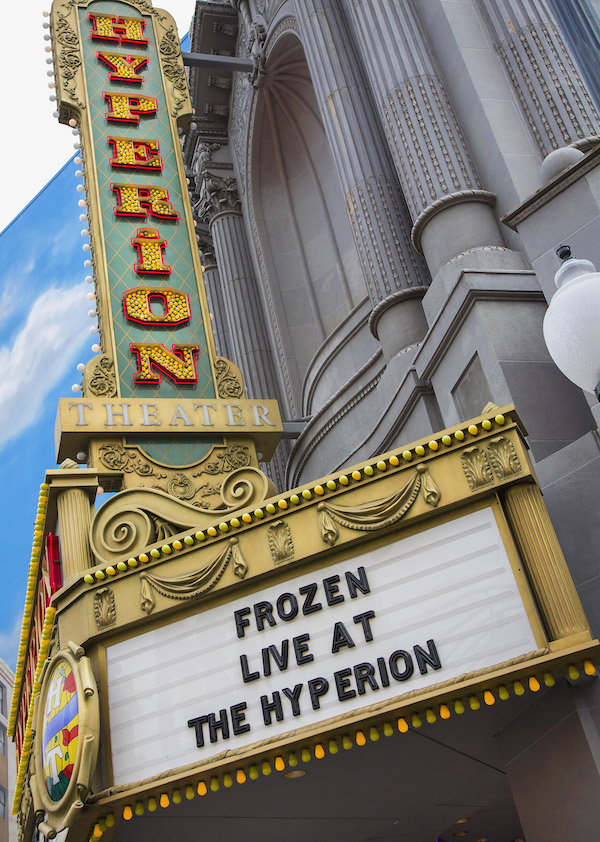 You guys! We are flipping out over here about the new live Frozen show that will be debuting in the Hyperion theater in Disney California Adventure Park on May 27th, 2016. Disney Creative Entertainment will be producing "Frozen – Live at the Hyperion" and it sounds absolutely amazing.
The live Frozen show sounds like it will stay true to the heart and soul of the original Frozen movie but it will obviously have to adapt for a live theater audience. The musical will include elaborate costumes and props including snow throughout the entire interior of the theater; over the audience and on-stage.
The goal of the Frozen theatrical show will be to appeal to those who already know and love the Frozen characters as well as those who are brand new to the Frozen world. It will be a show for kids and adults of all ages and will be such a great way to take a break from riding rides all day.
We're still obsessed with everything Frozen in our home and I credit that to the amazing marketing geniuses over at Disney. They are continuing the Frozen fun in so many different ways that make it fresh and exciting for us all and I absolutely admire their creativity.
Frozen – Live at the Hyperion is going to be quite the "bucket list" activity and we can't wait to check it out.
You can learn more about this live performance and much more at the Disney Park Blog.
"…the cold never bothered me anyway!"