This post is sponsored by Plaque HD. All opinions are my own.
Who remembers those pink tablets that we chewed up to reveal plaque on our teeth? I always thought that was such a great idea but haven't really seen them in stores since becoming a parent. Plus, as I recall, they weren't really ideal for younger kids who couldn't grasp the concept of swishing and not swallowing. I have found the perfect alternative to those plaque revealing tablets, though. Say hello to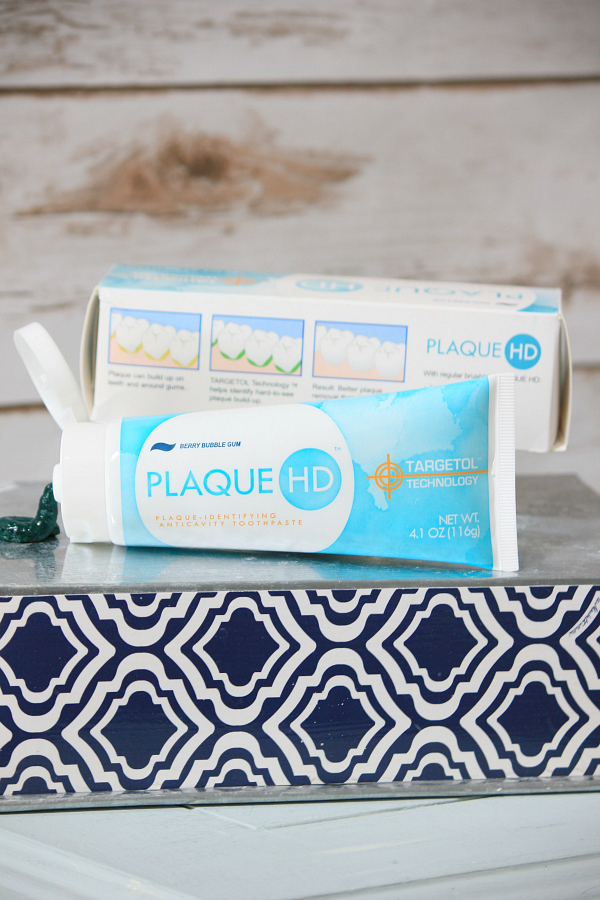 What is Plaque HD?
My Thoughts
My family has incorporated Plaque HD into our oral care routine and it's been a huge hit. It makes brushing teeth fun and interesting, and really opens your eyes to problematic areas that you might be missing when you brush.
The flavor of the toothpaste is bubble gum, but not an artificial-tasting bubble gum flavor. After you are done brushing, you're left with a pleasantly light, refreshing flavor in your mouth. And just in case you're wondering, this toothpaste does not have a gritty texture. It's really smooth, gel-like, and foams up nicely.
Plaque HD has been a great product for my four year old. She's in an independent stage and doesn't like us to brush her teeth for her. Plaque HD helps her understand where plaque hides and where she should spend more time brushing.
How to Buy Plaque HD
Perfect for all ages, Plaque HD instill strong brushing habits in kids, keep teeth healthy while teens are in braces, and is fantastic for helping adults maintain good oral health. This product is available on Amazon.com for $14.95 per tube.