This is a sponsored post in collaboration with Pique Tea. All opinions are my own.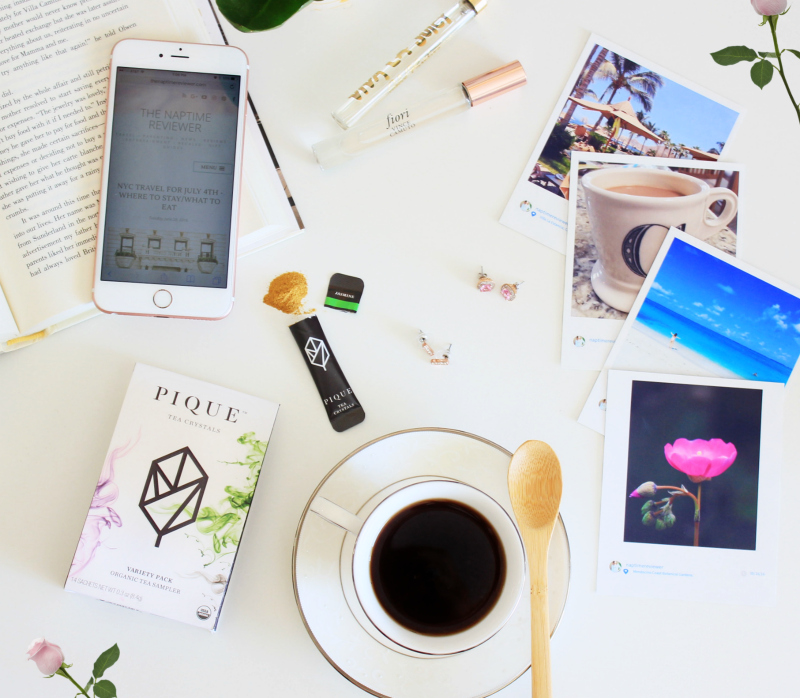 Most of us are either a coffee drinker or a tea drinker; and some are both. I, personally, enjoy coffee in the morning and tea in the afternoon or evening. The most annoying part about making a cup of tea or coffee is the wait, and let's face it – we're impatient! The obvious fix for reducing the wait time for your hot or cold beverage of choice is to purchase an instant version, but are they ever really as good as the real thing?

When I think back to all of the "instant" or powdered products that I've used, like coffee, coffee creamer, iced tea or vitamin drinks, the products have never been as good as the real thing, but the convenience factor is what drives me to purchase them; and these days I'm all about convenience, even when it comes to my caffeine.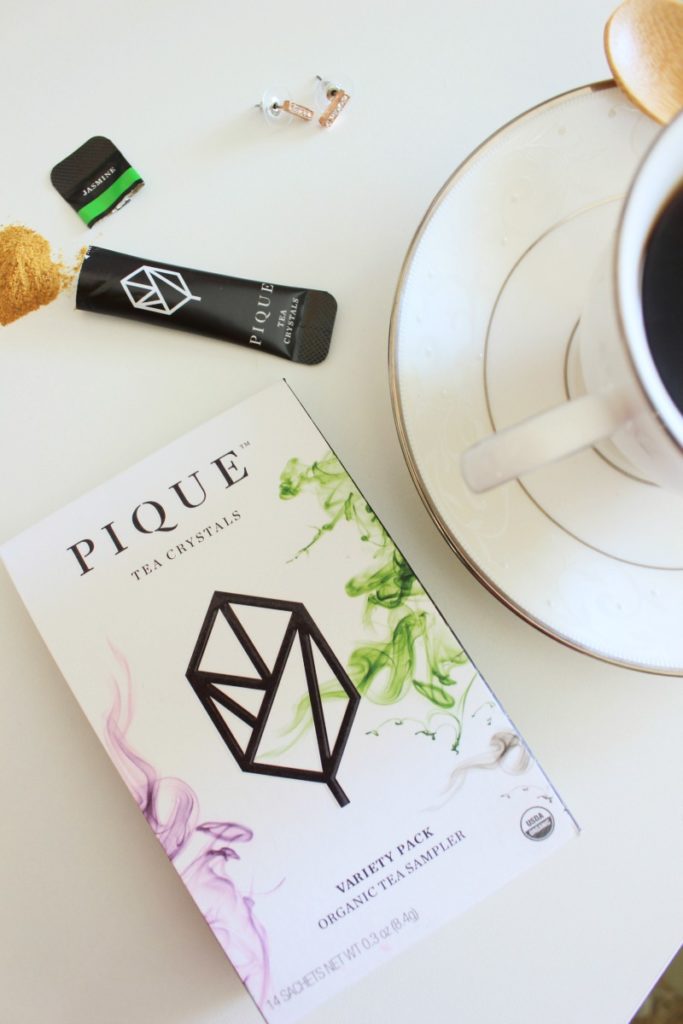 Reinventing Instant Tea
Pique Tea has mastered the art of instant tea without sacrificing the quality or taste. In fact, their tea is sourced from the top 5% of tea leaves in the world, coming from tea masters and farmers in some of the most trusted farms in Sri Lanka, China and India.
Their tea collection currently has five flavors of instant tea: English Breakfast Tea, Mint Sencha Organic Green Tea, Earl Grey Organic Black Tea, Sencha Organic Green Tea and Jasmine Organic Green Tea. Their tea leaves are handpicked at the peak of freshness, which means more flavor, better quality and more antioxidants.
Pique's whole tea leaves are slow brewed for hours to fully extract their fresh flavor and powerful antioxidants. Once the brewing process is complete, the liquid is crystalized and packaged for purchase.
Taste Test
I have tried three flavors of Pique Tea's tea crystals, and they are the real deal. These organic, sugar-free, crystalized tea satchets are full of flavor and are as instant as instant gets. They travel easily, weigh next to nothing, and you get quite a lot for your money.
My favorite flavor right now is the Earl Grey Tea. It has a bold flavor that tastes anything but instant. The Earl Grey is what I used for the images in the article. You can see the nice bold coloring of the tea, which was brewed using eight ounces of hot water and one Pique Tea satchet.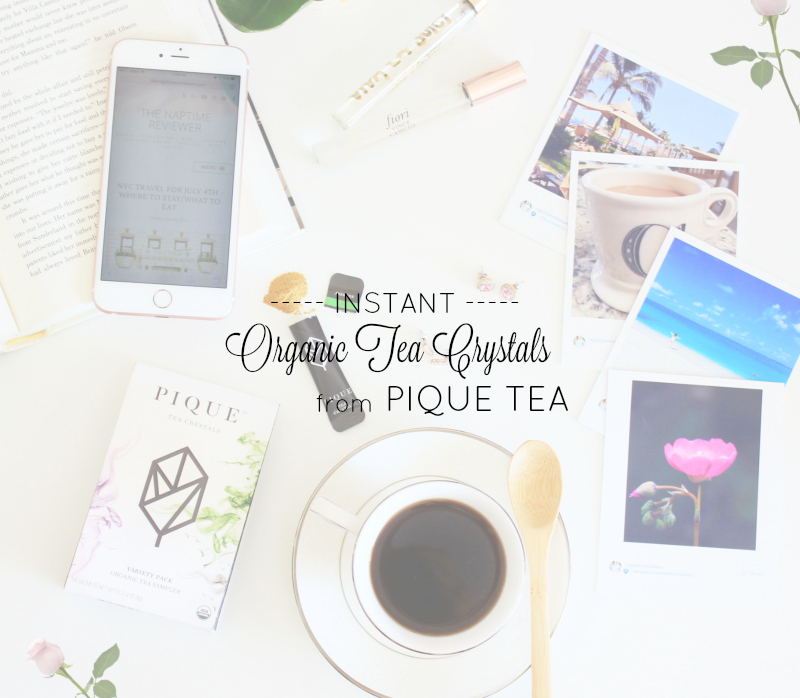 To Buy
If you are looking to try some of the
best green tea
, earl grey tea, English breakfast tea or jasmine tea around, you should definitely give Pique Tea a try. A Carton of tea is only $9.69, but with my discount code NAPTIME10OFF, you get it for free. You just pay $4.95 for shipping.
Tea lovers rejoice! Use these Teavana promo codes in store or online to taste Teavana's richness on a budget. For more coupon codes, visit http://mamma.com/ while you enjoy your cup a tea!