This advertorial is in collaboration with The Wonderland Company. As always, I only post about products that work for me and my family. All opinions are my own, unless otherwise stated. This post contains my Amazon affiliate links. Ordering through my links does not cost you anything, but helps fund The Naptime Reviewer.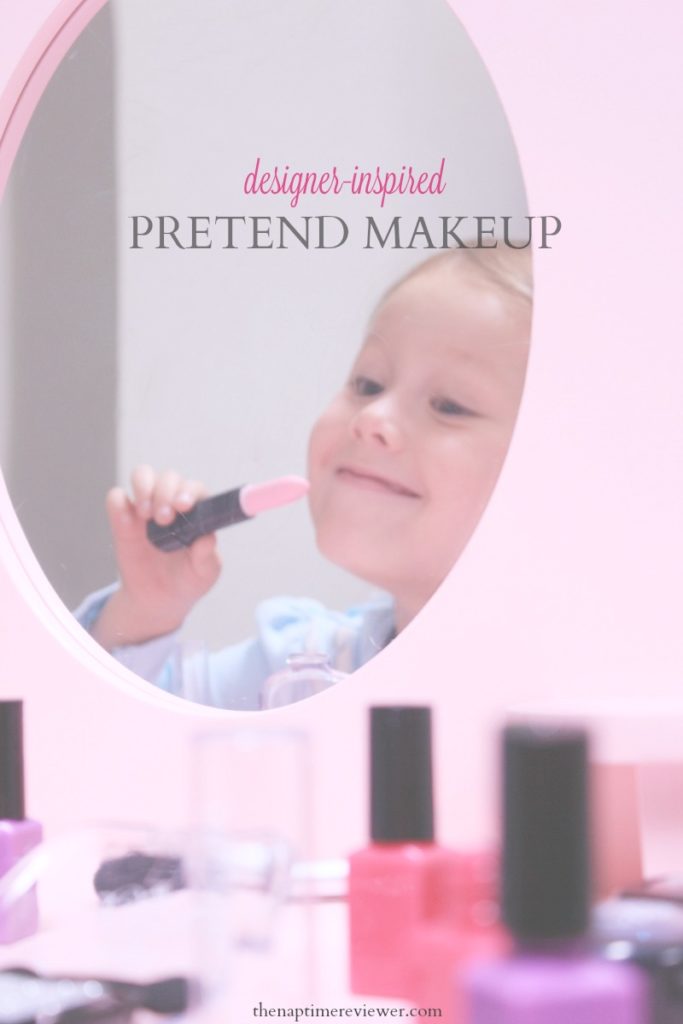 It's no secret that little kids love to get into their mom's makeup stash. I can't even count how many lipsticks I've owned (and have loved), that my girls have ruined. My youngest daughter, Kendall, has been into makeup, pretend play and dress-up since she was moving around on her own. At just 21 months old, she understands that lipstick goes on the lips, eyeshadow goes on the eyes, etc., but she obviously isn't careful with my real makeup.

Some people may argue that it's not good to teach kids about makeup and being superficial, but for me personally, I use makeup because I like to. Sometimes I use it to cover blemishes, sometimes I use it because it makes me feel special and sometimes I don't even use it at all. I definitely make sure to tell my girls that they are beautiful without makeup or fancy clothes, and make sure to teach them that nobody has to have makeup. They are both very artistic and makeup is just another form of art. It's fun and it's expressive.
As I mentioned above, my girls love to get into my makeup. They've dropped countless blushes, powdered eyeshadows and highlighters, and have ruined lots of lipsticks. Needless to say, pretend makeup is the obvious choice for girls their ages (21 mo and 5 yrs old), but all of the sets I found at Target just don't look real.
Cutegirl Cosmetics takes the cake when it comes to realistic-looking fake makeup. I just recently received a couple of sets for my girls, ordered from Amazon, and I thought they were the cutest things ever. Each makeup case has been designed to look like the big brands' makeup cases, so my girls feel like they are using mommy's makeup. One of the sets even came with a cute little beauty bag.
(scroll down for dress-up games ideas for girls)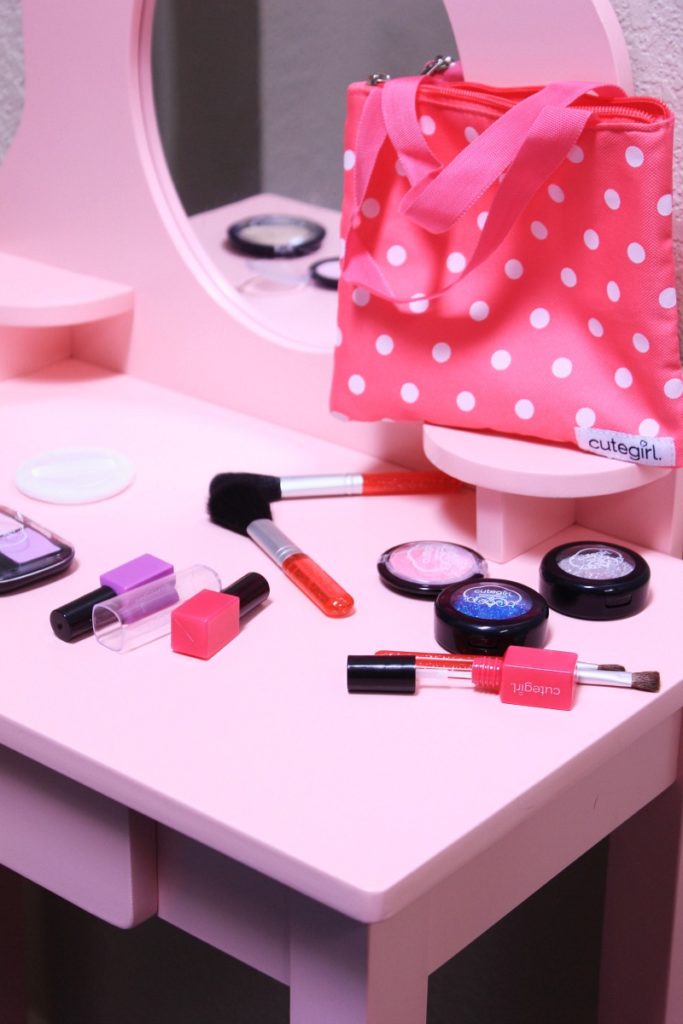 Each set came with makeup brushes and assorted play makeup products like lipstick, blush, glittery eyeshadow, nail polish and face powder (sets may vary). Since these products are just toys, they don't actually apply to the skin, which means no mess, clean-up or hazards. The makeup cases are filled with an eco-friendly foam that is glued in really well.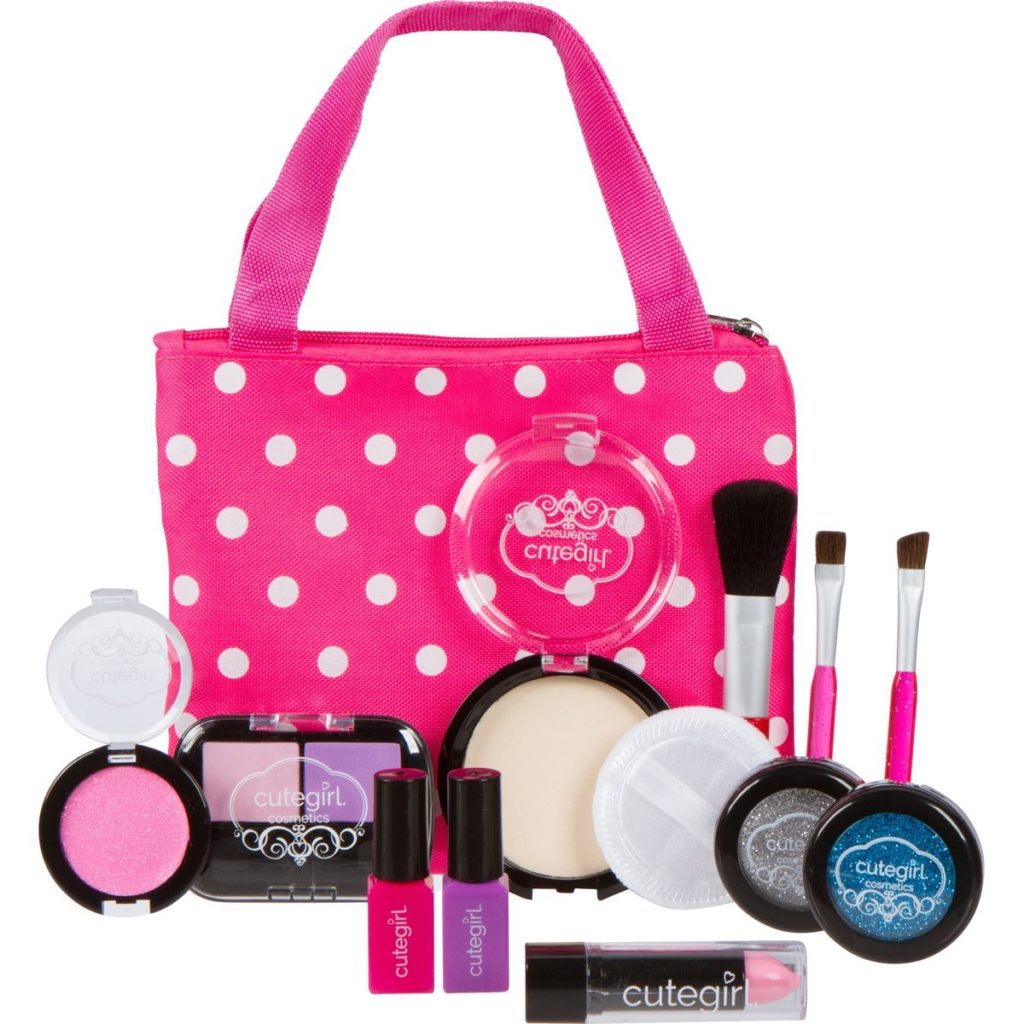 How to Order Cutegirl Cosmetics
Check Cutegirl Costmetics' products out on
Amazon
! They are inexpensive, colorful and would make a great gift for any little dress-up lover!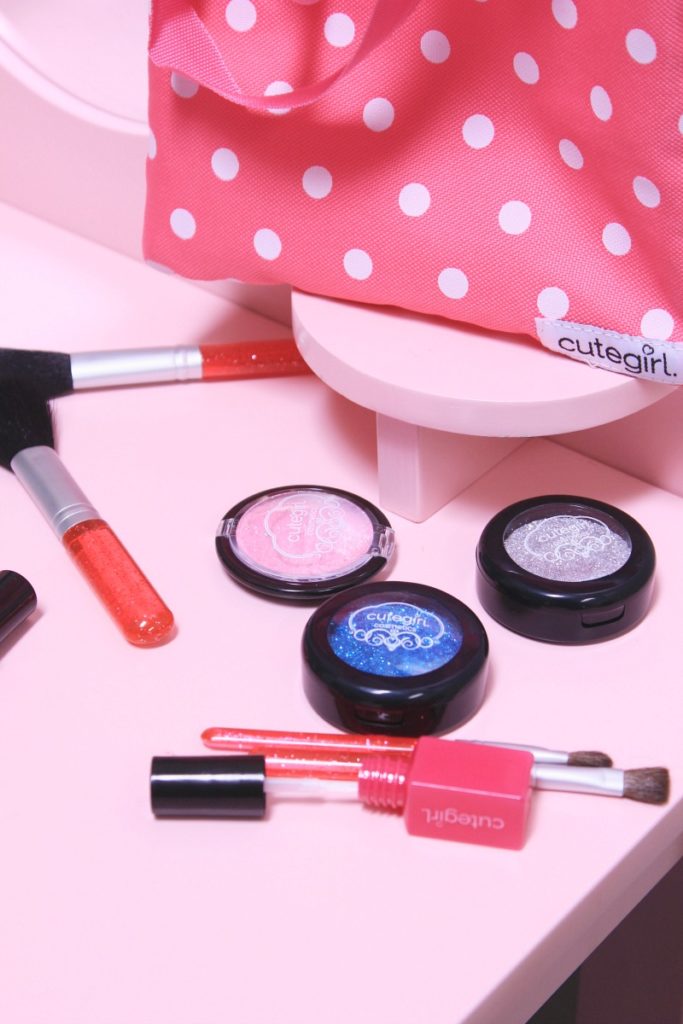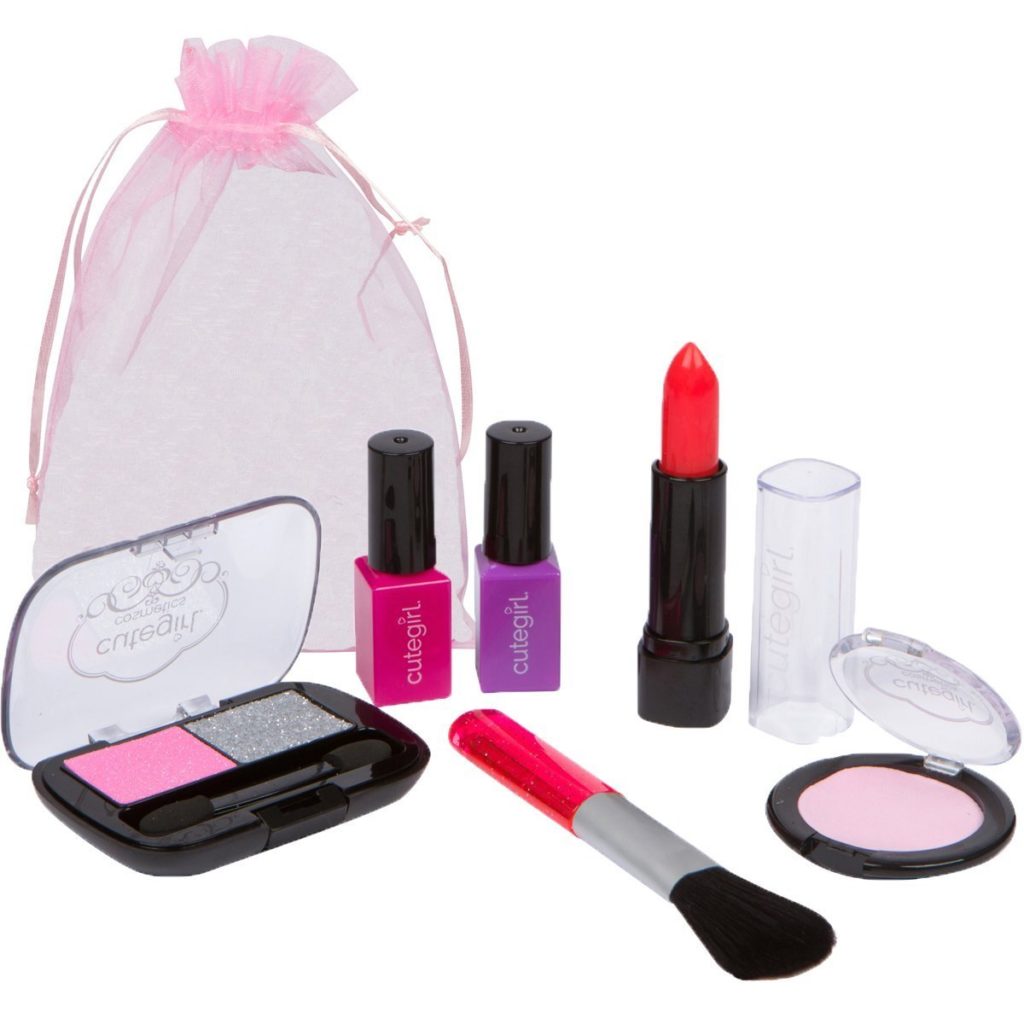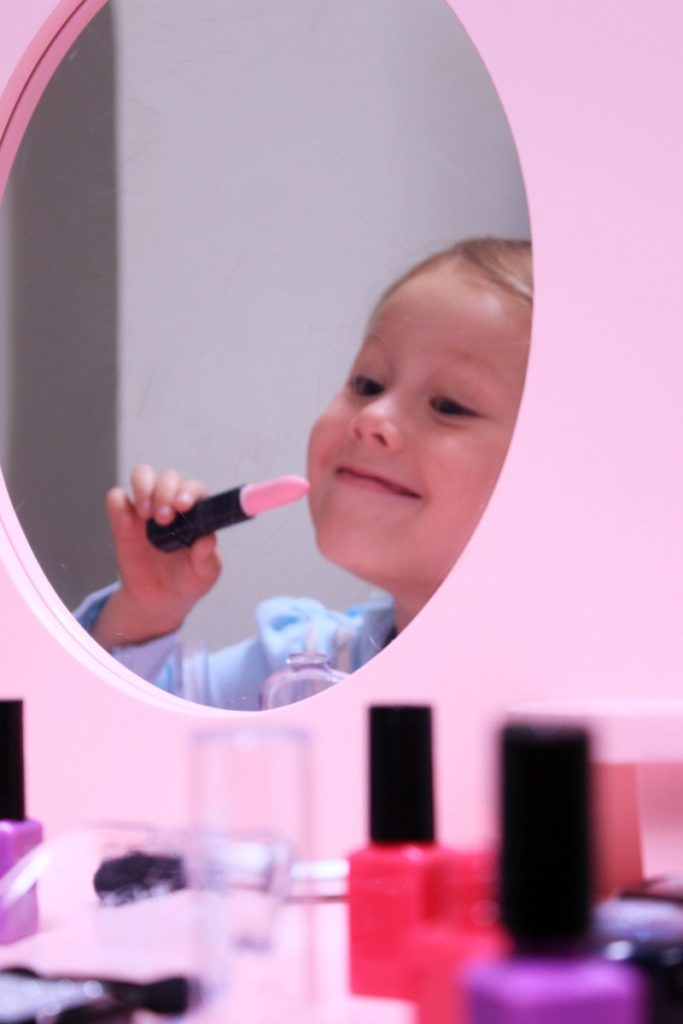 Giveaway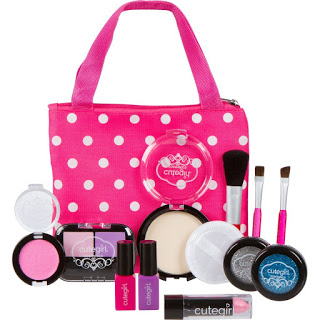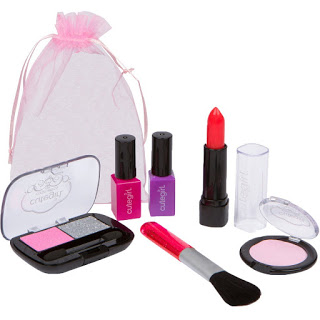 We've partnered with The Wonderland Company to offer you a Cutegirl Cosmetics giveaway!! Two winners will each receive both kits shown above. Enter to win using the Rafflecopter form below. We will choose our winners after 7/28/16. Good luck!*


Dress-Up Games for Girls
My daughter's love to dress up (as seen in the photos above) and I thought I would share with you some fun dress-up games that I have recently discovered. Tuck these away on your Pinterest page for later or give them a try today!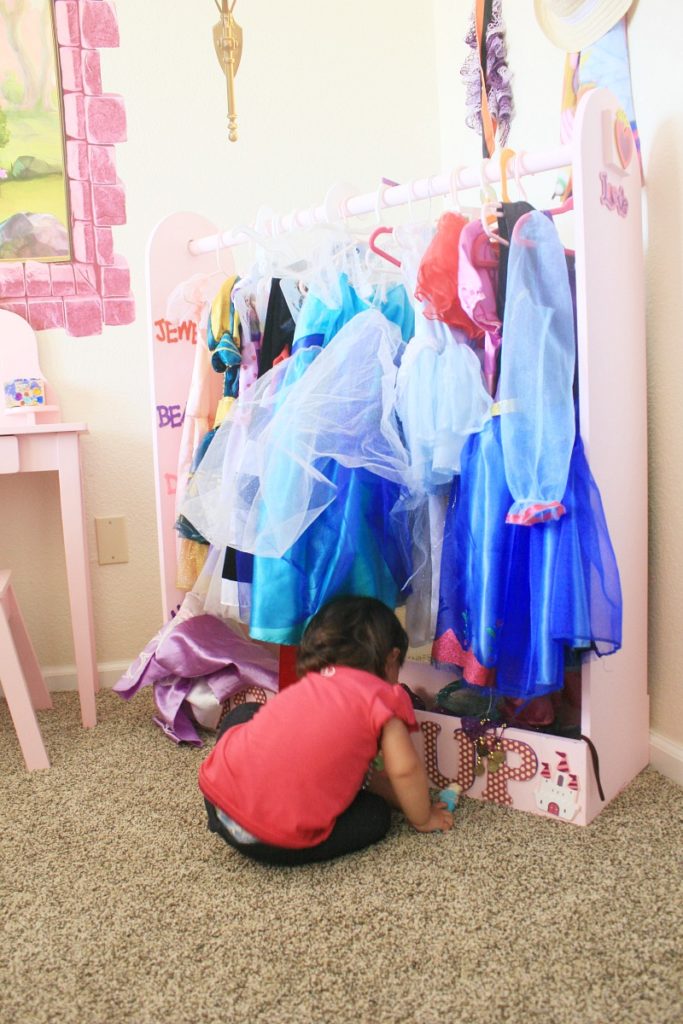 1. Dress-Up Relay Race
With this game, you can use store-bought dress-up items, or you can use your own fancy attire.
How to Play: Find a space indoors where you can lay out various dress-up pieces in a line. Start by placing a dress on the floor. A few feet later, place a necklace on the floor; a few feet later place a crown on the floor; followed by dress-up shoes. Establish a starting point for all participants in this princess relay race and when you say "go," everyone runs to the first item and puts it on, followed by each piece after that. For added fun, lay out pretend makeup and a cosmetic bag, and require each child to place all items in the cosmetic bag. The first to return to the start line with all items on is the winner!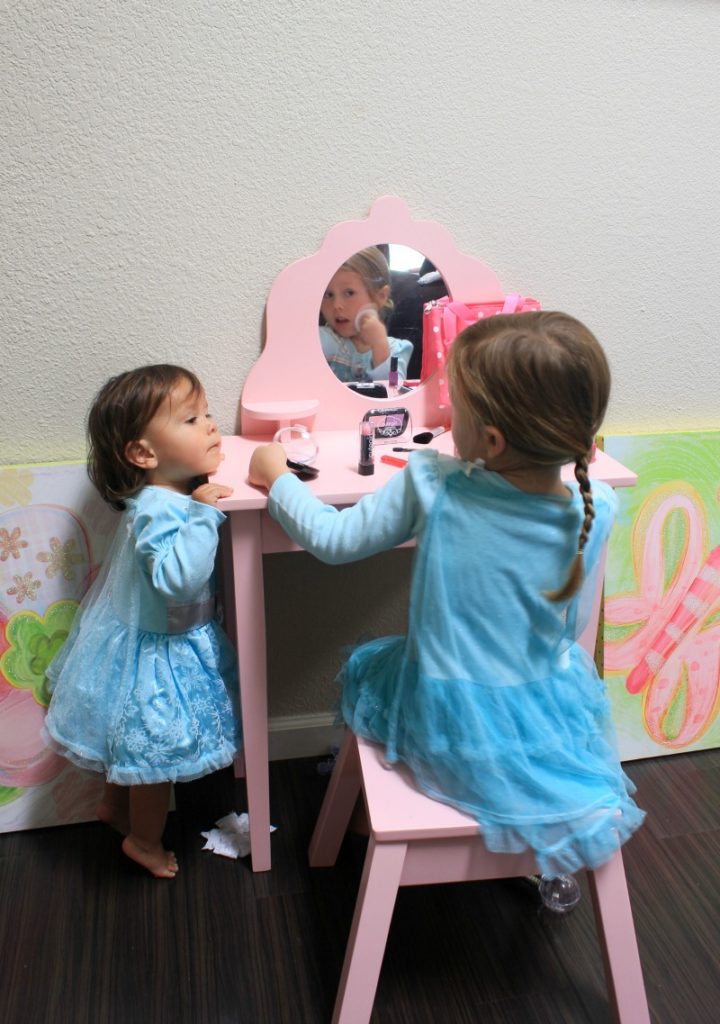 2. Blindfold Makeover Challenge

This is a game that requires real makeup, so now's the time to whip out that old lipstick. Try to stay away from eyeshadow and mascara, as that can get a little dangerous for this game.
How to Play: Each child picks a partner. For the first round, one partner will wear the blindfold and the other will be receiving the makeover. Give each team 15- 20 seconds to apply lipstick to their partner the best they can while blindfolded. Whichever team does the best with both teammates, wins.
3. Toilet Paper Princess Dress


This game is similar to the toilet paper wedding dress game we play at bridal showers.
How to Play: Kids grab a partner or two and try to make the best toilet paper princess dress they can under 10 minutes. No other materials can be used. One child can be the dress model and the others can build the dress. This can also be played in mommy/daughter teams.
*This promotion is in no way sponsored, endorsed or administered by, or associated with, Facebook, Twitter, Pinterest or YouTube. We hereby release Facebook, Twitter, Pinterest and YouTube of any liability. If you have any additional questions – feel free to send us an email! Open to US 18+ Only Giveaway prize is subject to availability. If the named prize is not available, a substitute will be awarded. No purchase necessary. A purchase will not increase your chances of winning. A winner will be chosen at random using Random.org.