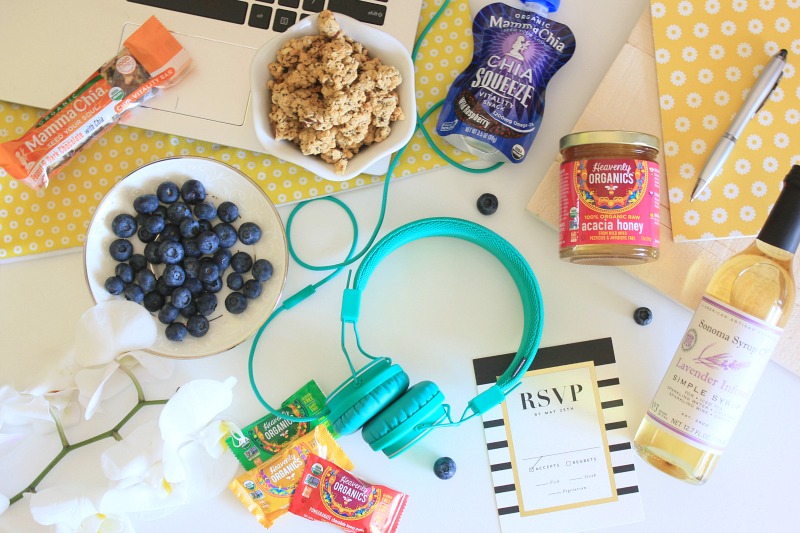 You've heard it before, but breakfast really is the most
important meal
. Having a good meal will set you up for the day ahead, giving you the strength and energy to get through your busy day! But sometimes, with all the rushing around in the mornings, it can be difficult to find enough time to make something nutritious and healthy. A slice of toast or cereal bar is all we can grab, and by 10:30 you're checking your watch and reaching for the most unhealthy quick snacks you can grab.
Well here are some breakfast ideas that take very little time to prepare; meaning there is no excuse for you not to be able to have a real breakfast, and start your day off well.
Overnight oats
This breakfast can be prepared the night before. So in the morning all you need to go is get it out of the fridge, and eat!
Ingredients
35g Oatmeal
150g Fat free natural yogurt
Mixed berries
Layer the ingredients in a jar or bowl, cover, and leave the fridge overnight. In the morning, just mix it up and eat. This recipe can be
easily adjusted
, so you could try almond milk or flavored yogurt, and try different fruits and berries depending on your taste. Honey, simple syrup or nuts can be added as toppings as well.
To enhance the flavor of your overnight oats, try a flavor infused simple syrup from
Sonoma Syrup Co.
Try flavors like lavender or vanilla bean.
Smoothies
There are many different smoothie recipes available, as they can be made from anything you like or have in the house. This
coffee smoothie recipe
is great for waking you up, and a banana and oats one will keep you feeling full for hours.
Ingredients
One Banana
25g oats
1 tsp Peanut Butter (optional)
Almond milk/coconut milk
Simply blend the ingredients together, and use enough milk to get your desired consistency. This can be made really quickly, and enjoyed from a tumbler cup on the go.
Egg Breakfast Muffins
Another recipe that can be made in advance and the whole family will love them.
Ingredients
3 Spring Onions
6 Cherry Tomatoes
1 Red Pepper
6 Eggs
A pinch of Salt
Chop up the vegetables and place in a big bowl. Crack the eggs into the bowl and whisk until everything is incorporated. Add salt and pepper to your taste. After greasing a
muffin tray
, pour the mixture in and place in a pre-heated oven. Leave to cook for 25 minutes before removing and allowing to cook. These can be eaten straight away, or reheated the next morning for a few seconds in the microwave. There are lots of extras that can be added to these, such as cheese, spinach, hot sauce or bacon.
Eggs and Avocado on Toast
The perfect combination of fats and protein, this meal will keep you full until lunch. While it takes a couple more minutes to cook that the other recipes, it is still a fast meal and worth the effort.
Ingredients
1 Slice of Whole Grain Bread
2 Eggs
1/2 a ripe Avocado
Salt and Pepper
Crushed Chilli Flakes (optional)
Put your bread in the toaster and start on your eggs. You can either fry or poach them for this meal, but if you fry make sure you don't use too much oil. Mash the avocado onto your toast and place your eggs on top. Season to taste, and add crushed chili flakes.
Grab and Go Options
If you are really in a rush, these grab and go options are great to keep on hand.
Mamma Chia Greens Beverages
– These filling, nutrient-rich drinks combines wholesome chia seeds with greens, that taste so fresh that you'd think they're freshly made.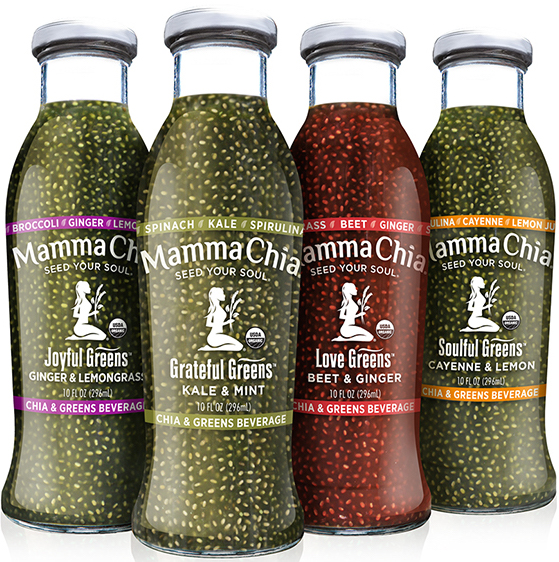 Mamma Chia – Chia Squeeze
These tasty, filling Chia Squeeze pouches aren't your baby's squeezies. They're just as filling as the Greens drinks, but are easier to toss in your purse for an on-the-go breakfast or snack.
Mamma Chia – Chia Vitality Bar
These bars are like a meal in the palm of your hand. They are loaded with every flavor you could ever want and are super convenient. Toss one in your purse and eat on the road!
Yogurt and Granola
Grab a cup of yogurt and top it with your favorite granola, like the Mamma Chia flavored Vitality Granola. I personally love a bit of crunch with my yogurt.