Guest post courtesy of Gennifer Rose.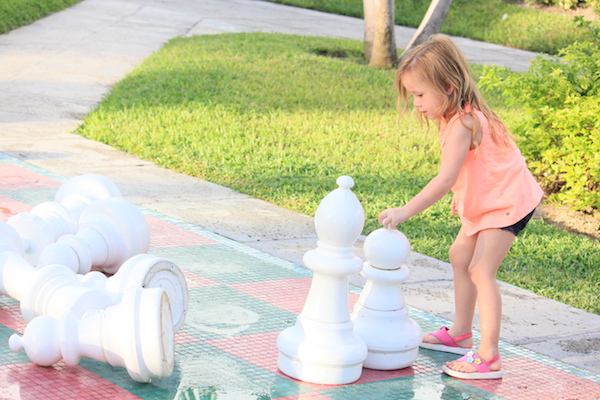 Summer is the time for adventure, and many families pack up their bags to head out and explore together. If you're traveling far from home with small children things can get a little hectic and parents may have to pull some tricks out of their hats to keep the kids occupied.

Here at
Schoola
we know adventure doesn't end when the field trips and science projects are over. We asked veteran moms to tell us about their traveling tips to stay sane during days on the road.

Off to Grandmother's House We Go
Megan is Schoola's VP of Marketing and the mother of 2-year-old son Reece and 6-year-old daughter Finley. This year's summer vacation will be spent visiting family in Seattle and celebrating her grandmother's 90th birthday.
One challenge Megan faces when traveling with young children on a plane is that you're limited by how much you can bring with you. In an effort to save space and spark creativity, Megan encourages her kids to make toys from items that can be found around the house when they are visiting family. For example she has given her daughter the challenge to create a city out of boxes and to paint a rock garden for Grandma.
This year Megan is going to try out a new traveling activity she found on
The Autumn Blog
known as The Wrapped Presents Game. Small presents are wrapped in advance of the journey so that kids can open at certain milestones. This way they look forward to each step in the journey, and perhaps even track it on the map.

Megan's Top Travel Tips:
In her past travel experience she's found children adjust better in a home setting than a hotel and are more likely to get a better night's rest.

For family road trips, dry erase markers on car windows is a great way to entertain kids.

Visiting family when they travel with kids makes it easier to entertain a toddler because there are lots of cousins and grandparents around to keep them entertained.
East Coast Adventures
Maile heads up the school fundraising division at Schoola in San Francisco and is also the mother of 6-year-old Samantha & 3-year-old Trey. This summer they are headed to Philadelphia and the Jersey Shore to visit family.
When traveling with the kiddos, Maile faces the challenge of keeping them occupied and engaged on plane and car rides. For the plane ride they bring art supplies and activity books for Samantha. In the car they play a lot of games like the alphabet game where each player attempts to find the letters of the alphabet, in order, on road signs or nearby buildings. I Spy is another popular game where the "Spy" silently selects an object that is visible to all the players but does not reveal it. They then say, "I spy with my little eye something beginning with …" naming the letter the chosen object starts with. These games are a great way for young children to keep up their summer learning and have fun!
Maile's Top Travel Tips:
Maile has iPads that she only allows the kids to use when traveling. This creates a lot of excitement and novelty, distracting them from being bored on the road.

Load up the iPads with educational apps like ABC mouse

Pre-load a couple movies that the kids picked out themselves. They will actually be looking forward to the travel time to watch their favorite flicks!

Common Sense Media is helpful in determining if a movie is appropriate for young children if they want to watch newly released films.
Family Cruises
Yan and her husband Seibo are experts on traveling with young children. These world travelers just returned from a whirlwind trip to Italy with their 5-year-old Sofia and 1-year-old Savannah.
When they aren't traveling around Europe, Yan prefers to vacation on cruises and resorts. The perks of family vacation package deals often include kid friendly areas where you can drop off your children for a few hours. This way the adults can enjoy some much needed relaxation time!
To get to their destination Yan prefers to fly over road trips because of the shorter travel times. She also faces the challenge of keeping the girls entertained and engaged while travelling. Similar to The Wrapped Presents Game, Yan puts individual toys and snacks into zip lock bags and doesn't tell Sofia what she's packed. Every couple of hours when the girls start getting restless, she pulls out a new surprise.
Yan's Top Travel Tips:
Do your research before you travel to find out about childcare options at resorts and cruises.

If you're looking for a more relaxed vacation, chose a destination with a slower pace like a beach or countryside. If you're looking for adventure, select a destination full of sightseeing and kid friendly activities.

Take lots of pictures and videos to share with friends and family. That way they can all live vicariously and gather ideas for the next vacation.
Now let the summer adventure begin with stress free family travel!
Gennifer's favorite school memories were doing art and craft projects at her bilingual elementary school. The school subjects were taught in both English and Spanish and the class celebrated many Hispanic cultural events. She enjoyed crafting paper mache piñatas for Cinco de Mayo, making sugar skulls for Dia de los Muertos and creating Mexican fiesta lanterns with colorful tissue paper. Her love of handmade goods continues to this day and remains one of her favorite pastimes.