This post is part of a sponsored collaboration with Minted. As always, all opinions are my own and not influenced by compensation. This post contains my Minted affiliate links. Clicking on them will not cost you anything, but helps me earn extra money.

Wedding trends change all the time. In the last few decades, a typical wedding has changed a lot. For one thing, they're now a lot more expensive. That's partly due to rising prices and partly due to our expectations. What we call a "DIY wedding" today would have been par for the course not too long ago! I enjoy seeing how weddings evolve every year, and I love some of this year's trends.

Natural and Botanical Decor
Things have become a bit too artificial for some couples, so they're getting back to nature with some rustic and natural decor. Flowers are a familiar wedding sight, but now you might spot lots of greenery, neutrals and rustic wood too.
Foil-Pressed Invitations
Invitations are the wedding's first impression. Shiny foil-pressed invites have become popular for maximum, sophisticated impact. The collection from Minted.com shows some beautiful examples of the style, which makes paper look engraved.
Chalkboards
Chalkboards give a personal touch, with something of a vintage feel. They also allow you to indulge your childish side just a little! They're used for a range of signs, from welcoming the guests to announcing the bride.
Colored Wedding Dresses
White and ivory are no longer the only choices for a stunning wedding dress. Colored dresses are making a comeback, although most brides aren't picking anything too outrageous. Pastels and neutrals like champagne, gray, and peach are some shades brides are loving.
Vintage Chic
Vintage-themed weddings aren't going away anytime soon. One of the most popular practices is using antiques as props to create a vintage decor. It could be anything from a practical item, such as a table, to something more whimsical, like a bicycle.
Hashtags and Geofilters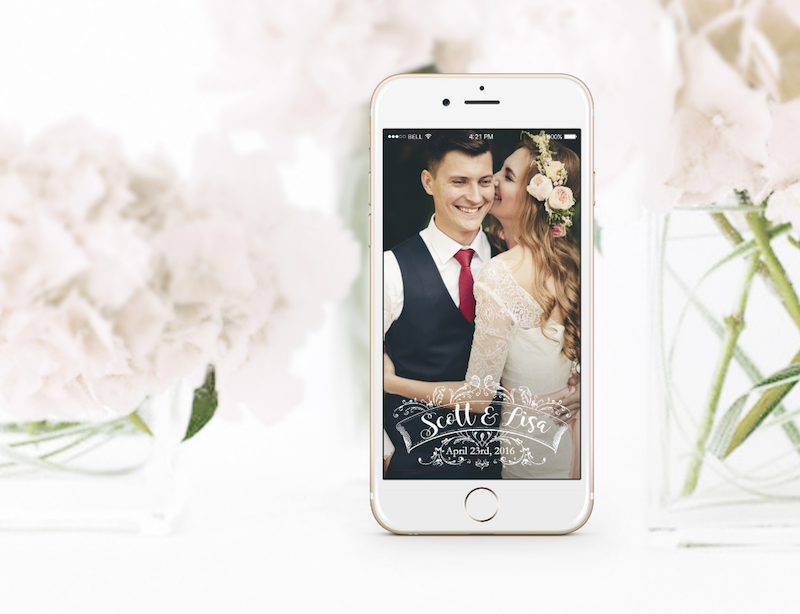 Social media has become part of many people's weddings. It's a great way to share the experience, and Instagram and Snapchat are taking the lead. Custom hashtags and Snapchat geofilters, make it easier for everyone to share their photos, and add an element of fun to the event. You can buy customized geofilters from xobspoke.com.
Interactive Activities
Weddings are all about entertaining your guests (when you're not busy getting married). To show their friends and family a good time, many couples are breaking out some fun activities. Things like dress-up photo booths or cupcake stations are interactive and can entertain for hours.
Intimate Celebrations/Destination Weddings
Weddings are expensive, and not everyone wants a huge party. By choosing a smaller guest list or perhaps a destination wedding, you can focus more on the wedding you want. And you can share it with the people who matter most.
Donating to a cause in place of buying gifts
Most couples get married after having lived together, so they no longer need things for their new home. Instead of asking for stuff they don't need, philanthropic couples are asking for donations to charity instead.
Going All-Out for Vowel Renewals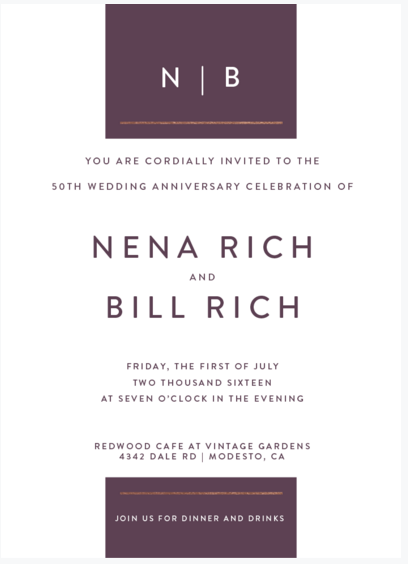 I recently attended a 50th wedding anniversary for some dear friends of mine. Since they had only spent $200 on their wedding, they wanted to go all-out for their 50th wedding anniversary. They booked a venue, had a fancy cake made, wrote their own vows to each other and danced the night away. It was so beautiful and special. I absolutely love the idea of doing it big for vowel renewals.
We can't wait to see some more of these trends later this year and into next year. Maybe we'll see some new ones start to emerge, too. Did you get married recently? We'd love to see pictures!