This post and giveaway were made possible by iConnect and Pampers Easy Ups. I was compensated for my participation in this campaign, but all opinions are 100% mine. I've personally been a fan of this brand since my kids were infants and I only work with brands that align with my lifestyle.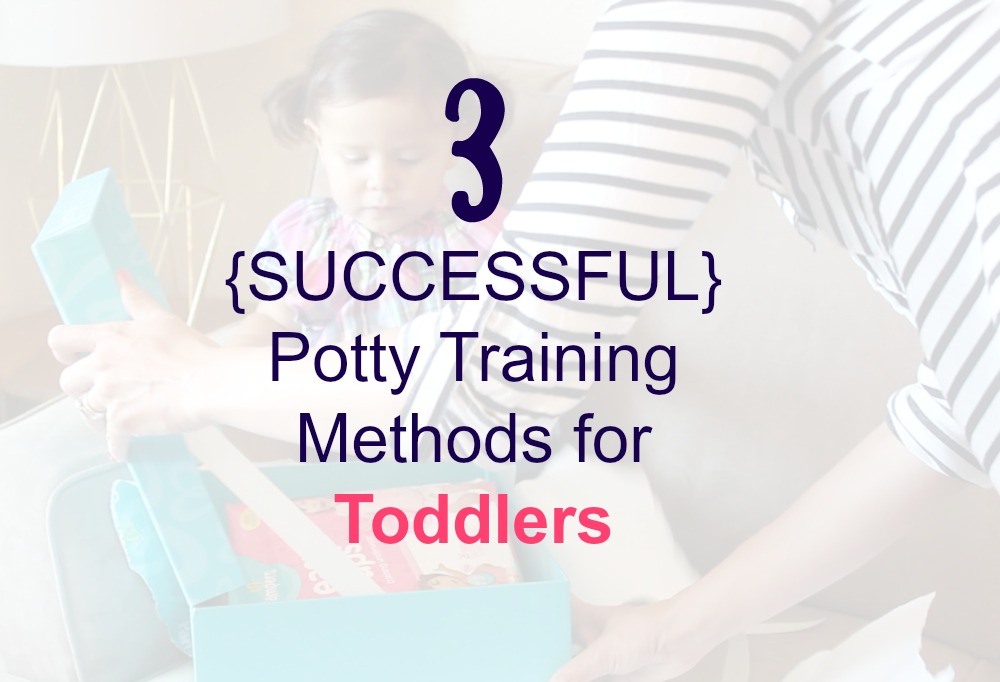 Potty training is such a huge hurdle on our parenting journey. It's hard for the parents, but it's just as difficult for our little ones. To go from going potty anytime and anywhere you want in a diaper to underwear training is probably really confusing for toddlers. And, the potty training age varies for each kid, so you never truly know when to begin.

With my oldest, Charlotte, I potty trained her when she was two and a half years old. She fully understood the concept of using a potty and was showing lots of signs that she was ready. I actually dreaded the process because we travel often and I was fearful of accidents on-the-go. She was very ready and I can't recall any major accidents while out and about.
Now that I'm beginning the potty training process with my toddler, Kendall, I'm interested in learning about different potty training methods. Below, I've listed out some of the methods that I've found. I would love for you to list any tips you might have in the comments section below.

Naked Baby Boot Camp
For Charlotte, we used the "naked baby bootcamp" potty training method. It was summertime, so we let her run around naked for about three days (keeping furniture covered, of course). She spent the majority of her time outdoors and learned to potty in the grass like the dog. I kept the potty outside when we were in the backyard and brought it back in and kept it in the living room when we were inside. Keeping the potty ready and available made the process easier for her.
The concept of this potty training method is simple. Let your toddler run around naked, keep a potty nearby and encourage positive actions. It's also a good idea to keep furniture covered.
The Training Pants Method
Get toddlers excited for potty training by transitioning them from diapers to Pampers Easy Ups. They look and feel like real underwear, but are disposable like a diaper. Emphasize the fact that the Easy-Ups are like "big kid panties or underwear" and try offering them as a gift like I did for Kendall.
The new Pampers Easy Ups designs became available in August 2016 and are equipped with a 360 degree stretchy waistband which gives toddlers a fit and feel just like real underwear. They tear off in a way that is easy for adults to handle, but not obvious for a toddler. Easy Ups are the only training underwear with Extra Absorb Channels™ which help keep our little ones dryer during the day and night. I'm also really loving the Dual Leak-Guard Barriers™ around the legs for preventing leaks.
Pampers has been a well-loved brand for more than 50 years. They are a brand that I trust and have used since my girls were infants.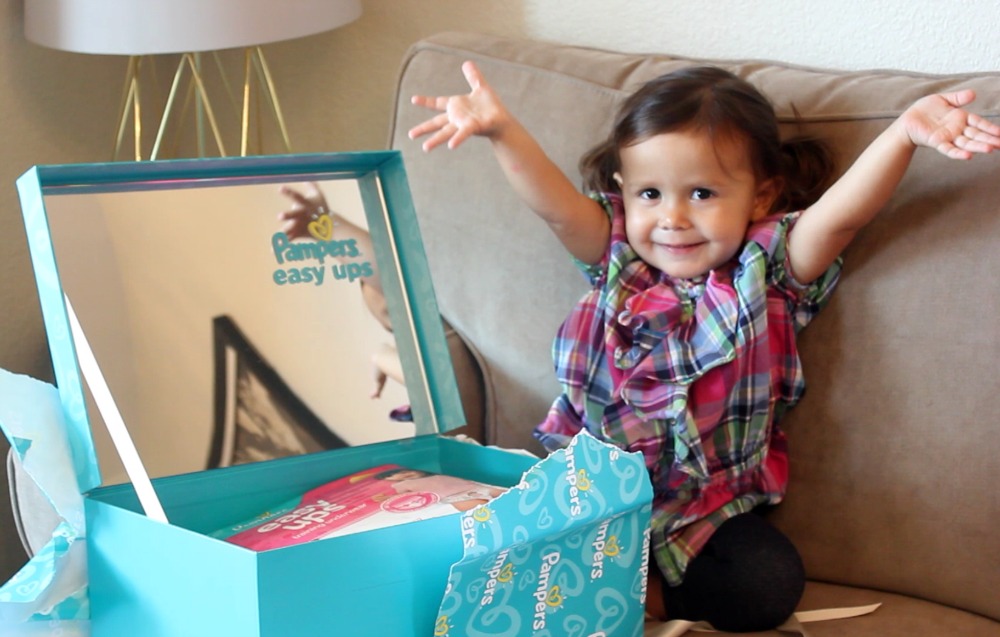 Coupon
Pampers is offering a coupon that you can print at home for $2 off 1 pack of new Pampers Easy Ups Training Pants. Help make the potty training process easier and more affordable with this high-value coupon. You can clip the Pampers Easy Ups coupon at:http://www.coupons.com/brands/pampers-coupons/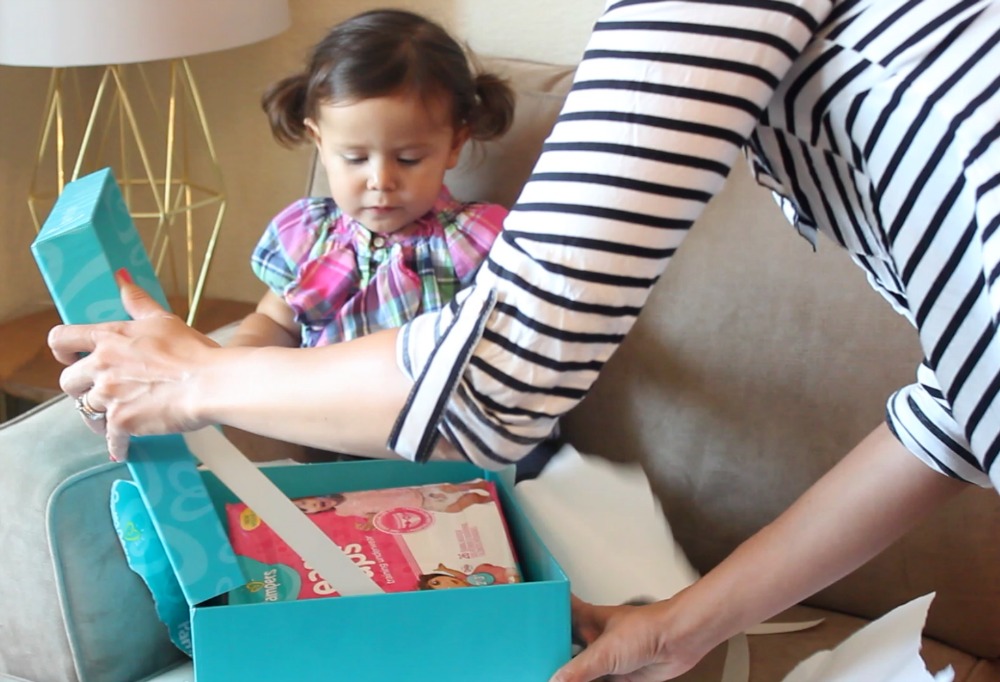 The Reward Method
Offering rewards for attempting to use the potty can actually go along with the other two potty training methods I shared above. I love to give my daughter one small candy each time she tries to use the potty. She usually ends up sitting on the potty longer while trying to eat her candy, which typically ends up in a successful potty visit.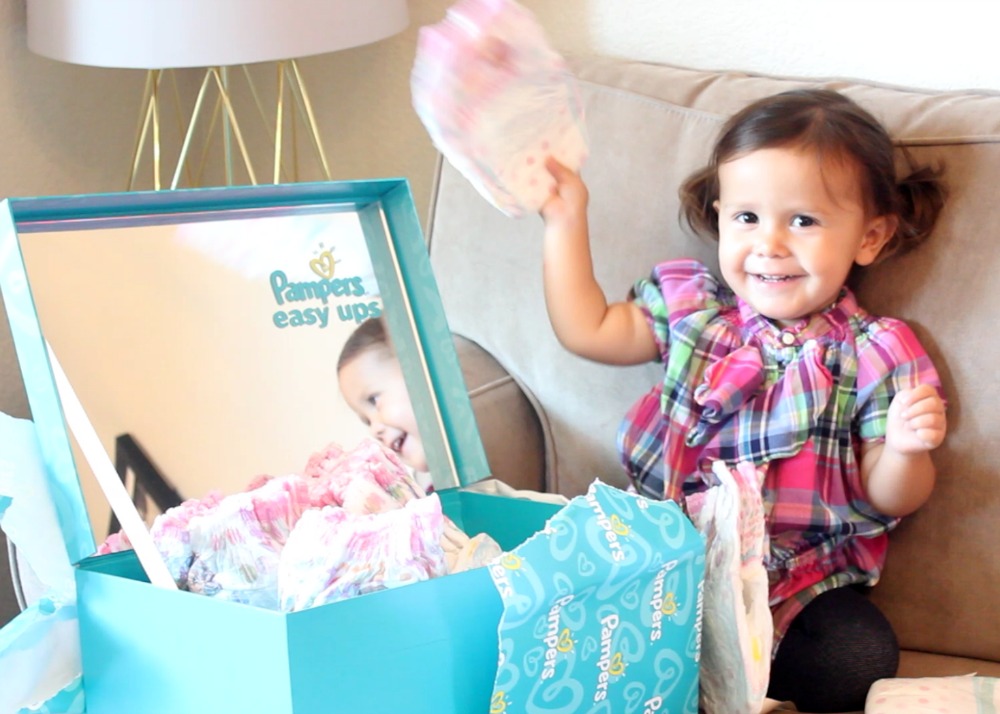 Giveaway
To celebrate this exciting time on your parenting journey, we're offering a great giveaway sponsored by Pampers. Enter to win a $50 AMEX gift card and a package of Pampers Easy Ups in the color and size of your choice (subject to availability). Use the Rafflecopter form below to enter. We will choose one winner after 9/9/16. Good luck!