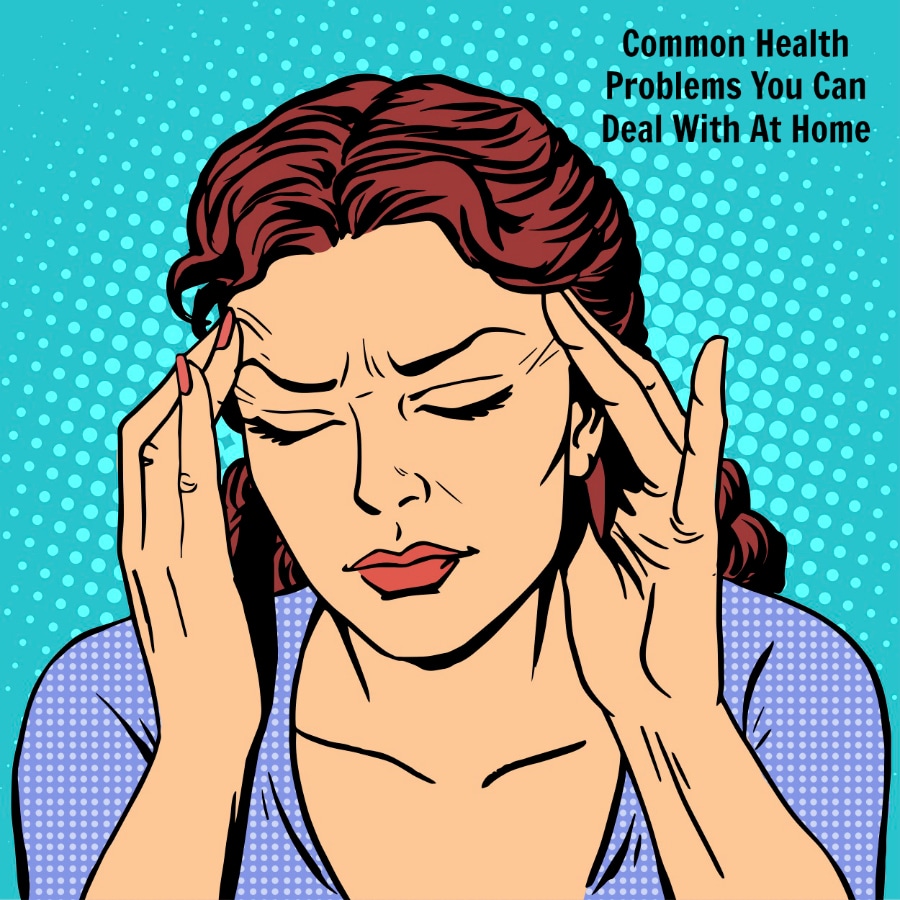 How To Deal With Your Back Pain
If you suffer from back pain, it's probably upsetting and depressing you as well as causing you a great deal of physical distress. Chronic pain is something that's hard to live with – and people are often very unsympathetic about it. It's important to keep moving, though.
If you have to sit at a desk all day at work, make sure that you get up and move around every half an hour so your muscles don't seize up too much. You could try a gentle exercise class like yoga, pilates or tai chi to increase your flexibility and strengthen your core muscles.
If you find that you feel particularly stiff and uncomfortable in the mornings, you might need new pillows, or even a mattress topper which can change the feeling of your mattress. If nothing else works, you should go to see a physiotherapist.
They can advise you on what exactly you should do and what any problems with your back actually are. You might need a softer or a more supportive mattress, for example. A physiotherapist can also advise you on what exercises you should to help to build up your core and help you stay limber. If you're at a loss, swimming is great for all body types as it doesn't put any pressure on your joints. Certain yoga poses are also known to be good for back pain.
How To Deal With Your Teeth
Toothache is one of the most debilitating pains of all. It seems to seep into every aspect of your life and it's almost impossible to forget about it once it's there. To add insult to injury, you can't even eat any chocolate to make yourself feel better because that'll just make it worse!
Long term, there are ways to ensure that you don't get problems with your teeth. Make sure you brush twice a day for at least two minutes, and that you floss regularly to get to any plaque that your toothbrush can't quite reach. If you don't brush regularly you can get tooth decay, which is caused by bacteria sticking to the plaque on your teeth after reacting with sugary or starchy foods. Tooth decay can lead to cracks in your tooth enamel which can in turn lead to tooth infections and abscesses, which will leave you in a huge amount of throbbing or sharp pain. If that's the case then keep washing your mouth out with warm salt water, take over the counter painkillers, and try out clove oil to see whether that helps take some of the pain away before booking an appointment as fast as you can – check out 24 Hourly Dentists for someone who can help as soon as possible.
How To Deal With Your Weight
You should try to be as body positive as possible at all times, but unfortunately obesity can lead to a number of other health problems like heart disease and strokes, and it can also exacerbate other existing health conditions. If you're overweight it's sometimes hard to make yourself join a gym but it's a good idea to go along and speak to a personal trainer so you can figure out an exercise regime that's suitable for your needs. Remember that they've seen it all before, so don't be embarrassed – people will be impressed that you're getting into shape and making positive changes.
If your diet could be better, the number one thing to do is to cut down on your portion sizes – for example, you should only be eating half a handful of pasta as a serving size. If you decide to cut out whole foods or even food groups from your diet, it'll be hard to maintain – instead, make sure that you eat everything in moderation, so you can still indulge in your favorite foods.
How To Deal With Your Asthma
If you have asthma it's important to make sure that you take care of yourself. If you have a cold it's crucial that you wrap up warm and that you take note of the way that you're feeling, along with having a flu vaccination if at all possible. If you have asthma you're much more susceptible to chest infections, which can in turn lead to pneumonia.
If you feel sick then there's no point in battling through it to get to work – you won't win a prize for perseverance and it might make you a lot more sick in the long run. Take care of yourself and be aware of whatever brings your asthma on. That might mean staying away from pollen during spring time, keeping away from cats and dogs in case their dander gives you a reaction, or making sure that you exercise carefully and in a way that doesn't make your asthma worse. A lot of the time asthma sufferers find that swimming can help because of the warm damp atmosphere.
You should also make sure that you take your preventative inhaler as often as you're supposed to and that you keep checking in with your doctor about your condition. There's no shame in taking a break and making sure that you're healthy.
How To Deal With Your IBS
Irritable bowel syndrome is the sort of illness that feels debilitating and often extremely distressing due to the sometimes embarrassing nature of it – and worrying about having an IBS attack, whether that's painful constipation or diarrhea, definitely won't help the illness itself. If you suffer from anxiety about your IBS, talk to your doctor about how you can decrease that. You could also start keeping a food journal so that you can figure out which foods exactly trigger your IBS. It can also be thanks to certain times of the month, as menstrual cramps can make your bowels contract. If you're aware of any triggers, you can be sure to avoid them or to be prepared for them. Make sure you ask about the contents of your food at restaurants and carry any medication you might need in your bag along with a change of underwear if you're particularly worried. Even if you don't need them, you'll be grateful that they're there, and their presence will make you a lot less anxious.
How To Deal With Your Mental Health
The way that mental health is treated is often sadly misguided. People who suffer from mental health problems can be vilified when the truth is that they're usually much more dangerous to themselves than to other people. If you suffer from depression, anxiety, OCD or any other mental health problem then you'll be aware that it impacts your life just as much as most physical illnesses. The most important thing to do when you have a mental illness is to take care of yourself.
Give yourself plenty of time to rest, and ensure that you sleep as much as you need to every night.
Exercise
can be very good for you, and you should also make sure that you get out and socialize. Of course, those things can all be harder if you have depression, so if you're not feeling up to it, cut yourself some slack and remember that you don't have to do everything at the same time.
Make sure that you keep to the necessities – get yourself to work and eat a nutritious dinner every day, even if your apartment is a pigsty. Make sure that you're kind to yourself and that you spend time with people who are kind to you too and who make an effort to understand your illness.