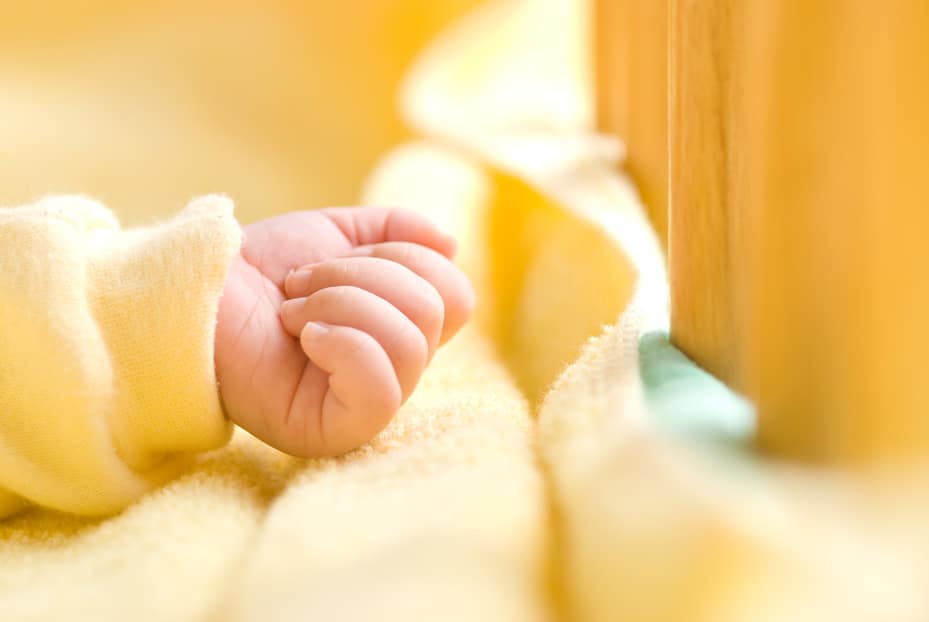 The ABC Kid's Expo is one of the largest kid's expos that you'll find throughout North America. With my trip being just a few months prior to this, I was able to come up with some of the hottest finds there. They had so much, as well as the best prices; this was definitely a great trip this year. I will probably attend the event again come next year.
With thousands of exhibitors there to showcase some of the latest (and greatest) in baby gear, there is plenty to see and also to grab for yourself. With many of the tables set up for even the newest of new inventions, you can be at the top of the list of finding some of the best baby products out there.
Don't get me wrong, not all of the thousands of stands had something awesome to show for it. However, I found that these top 10 products were not only the coolest but some of the most useful out of all the products that I came across at the exhibit.
1. Totokan Baby Monitors
This is one of those devices that can track your baby's heart rate, breathing rhythm and oxygen levels. The best part about this monitor is that your baby does not have to wear it! You just set it up so it is at least 3-6 feet away from baby and you can monitor their vitals just like that. There is no sock, there is no bracelet that needs to be worn. The best part about this one is that you can actually check on baby through the camera with it, as well. Cool? We thought so!
2. Bumkins
Known for their waterproof line of products, you can expect to find many different products offered. One of the biggest things I loved about them is their prints for these items. You can grab Nintendo themed ones for a little nostalgia, or go with some of the cuter ones. Water proof, mess proof and comfortable for any little to wear for whatever reason you may have. Definitely one of the most useful exhibits there, since everyone wants to find a way to make less of a mess when it comes to having a baby!
3. Bumpi
Exactly as the name implies, this useful device is great for turning that stroller into a rocking chair. This helps the baby lull to sleep as the bump creates a rocking motion when the stroller is rolled back and forth. It simply slips onto the wheel of the stroller, allowing you to chat with friends, or just rock the baby without having to actually have a rocking chair to do so. This is also a great invention since you can slip it right into the pocket of your pants, in the container on the stroller or even in the diaper bag while on the go and when it is not being used.
4. Primo
Primo is a well-known baby brand as it is, but their latest invention is one of the best out there. With the Charli Chair, you can ensure that you save your back and knees during bath time. Instead of having to place them in the baby tub or chair, you can set this right inside the shower and use the shower head to do all of the washing for you. The legs are non-slip and it can be adjusted to your height. Imaging not having to bend and turn and twist anymore!
5. NuRoo and Lucy Darling
These two companies teamed up to create something awesome! If your baby loves to be swaddled and cuddled, then these swaddlers are exactly what you're in need of. With an easy way to sit your baby inside them and then swaddle the material around them, using a receiving blanket is a thing of the past. NuRoo's signature soft fabric makes this a great buy! Plus, Lucy Darling has some of the cutest prints. It is not only cute but also useful for any parent out there.
6. 3 Sprouts Play Mat Bag
If you're always on the go, like so many other parents then you want to make sure baby has something to play with and a safe place to do so. 3 Sprouts has came up with a way to not only bring the toys with you, but fold out the bag and have somewhere for them to play with them. This is one of the best inventions yet, which makes it a great find at the expo! I left with one and so glad I did! 3 Sprouts is also widely known for their all natural products, which makes it an even bigger win!
7. Doddle & Co. Clean Pacifier
The only pacifier on the market that will constantly stay clean, no matter what. This is one of the coolest products that I found while shopping through the many exhibits. You just pop the pacifier out when the baby wants it and then fold it back into itself when it is not in use. Made from high grade silicone material, it is also one of the pacifiers out there that is hard to break down and become ruined, even after repeated use. Need these? We think yes!
8. Tuo Convertible High Chair from Skip Hop
I love Skip Hop as it is, but when it comes to this awesome chair, I had to have it. With a way for you to use it for baby as they start eating to toddler, and then into a children's chair for when they're grown, it makes it not only useful but purposeful. Your little one can continue using it for some time, which is always a good thing when you don't want all those extra baby items laying around the home.
9. Baby Bottles from LifeFactory
LifeFactory was one of the first companies to come out with the glass bottle concept. This was just something that seemed safer overall. Now, they've put grips on the outsides of them to make feeding comfortable and easy. What's more is that they come in many new colors now. With purples, reds, oranges, greens, blues and so on, you can mix and match and find out which colors are your favorite.
10. BabyDam Bathtub Divider
Definitely one of the coolest products that I came across. This BabyDam provides parents with a way to save on water and only fill up half or less of their tub with water for baby. You can easily stick your little in the water and have them sit on the dam, since it has a soft, comfortable design. When someone else needs to shower, you can simply take the dam out and then put it back in whenever you need to give baby another bath! Useful and not wasteful, double plus!
If you're considering going to the next ABC Kid's Expo, then we suggest that you do! So many innovative items are there and you can see them firsthand. The next show is going to be October 17-19, 2017 at the Las Vegas Convention Center. Book your room, grab your tickets and head out on a great adventure since there is a lot to be seen!
About the Author
Ivy Norton is a mother of 3 and founder of mommasbaby.com. She's a passionate mommy blogger and focuses on providing parenting news, tips and advice.