Your little bundle of joy is more important than every penny in the world. But sometimes you feel like your baby is costing you every penny you earn. Let's face the facts — babies are expensive.
While some of the costs can't be avoided like diapers, breast pumps, and cribs, baby clothes are one area of spending that gives the opportunity to create a little wiggle room. Here are a few tips to keep your baby fashionable while keeping some money in your wallet.
1. Look for Gender Neutral Colors
If you just had a beautiful baby boy, but you know you want more children, buy baby outfits in gender neutral colors like light green and yellow.
You won't feel any savings from this move unless your next baby is a girl comes along. But if that happens, you'll be thanking your past self for saving your future self some serious money because the best way to save money on baby clothes is to get double the use out of the ones you already have.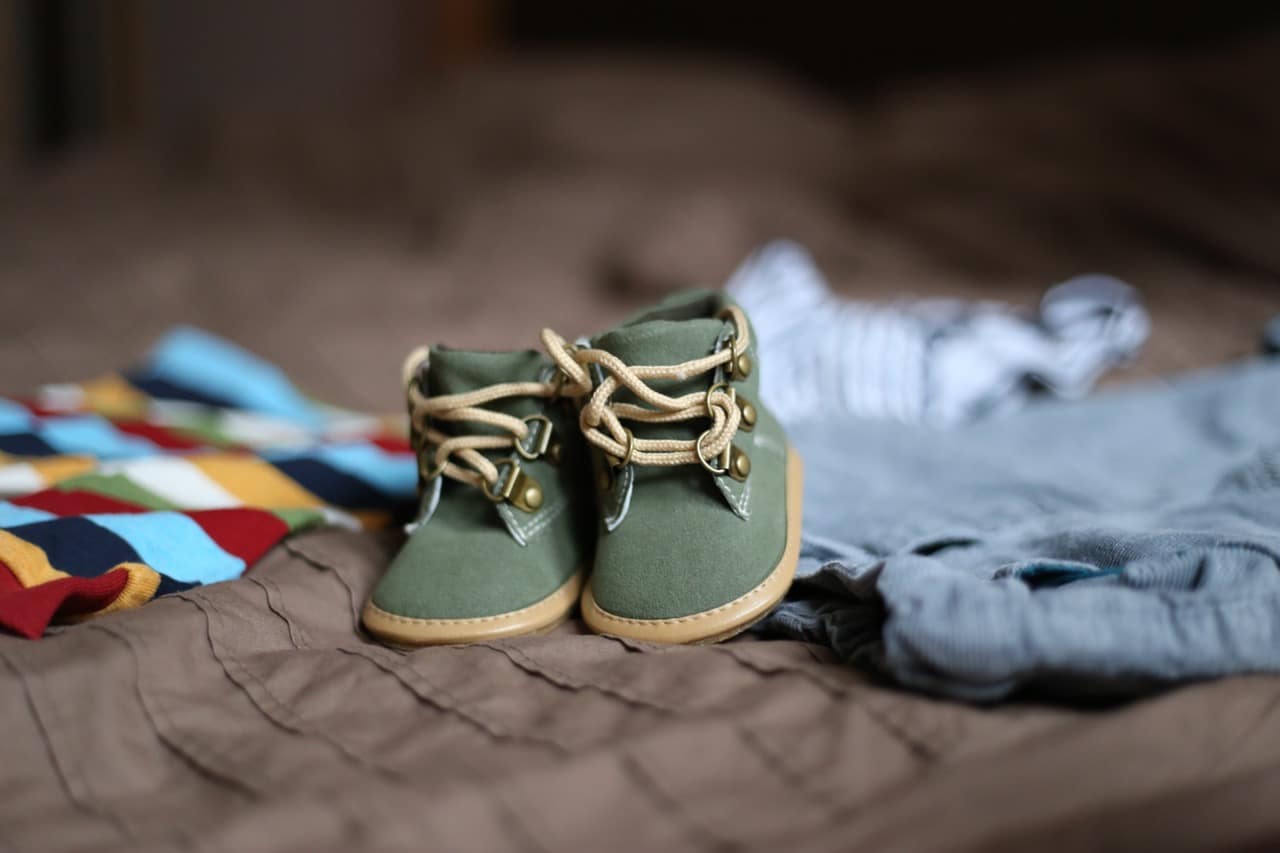 2. Buy Out of Season
When summer's over, and everyone is buying long-sleeved outfits to keep their child warm in the fall, that's when you should head over to the clearance racks at your favorite store and stock up on summer clothes for next year.
Thinking ahead is a great strategy to save money. You'll have to estimate what you expect your baby's size to be in a year's time. When in doubt, go a size bigger than what you think your baby might be. You don't want to stockpile a bunch of cute summer clothes only to find out your baby has a sudden growth spurt that's made those clothes way too small.
3. Go Big or Go Home
The bigger you can buy your child's clothes, the longer he can wear them. Obviously, you don't want them tripping on their shirts, but if you can size up comfortably, you should. Getting another few months out of an outfit will save you money in the long run.
4. Hit Up Garage Sales
For everyday wear, you can save a lot of money if you get some of your child's outfits at garage sales. Most of the clothes you'll find will be gently used. Babies grow so quickly, and since they aren't crawling yet, they don't have much time or opportunity to get their clothes dirty.
You'll be able to find some cute clothes at a fraction of the cost you would buy them for in the stores.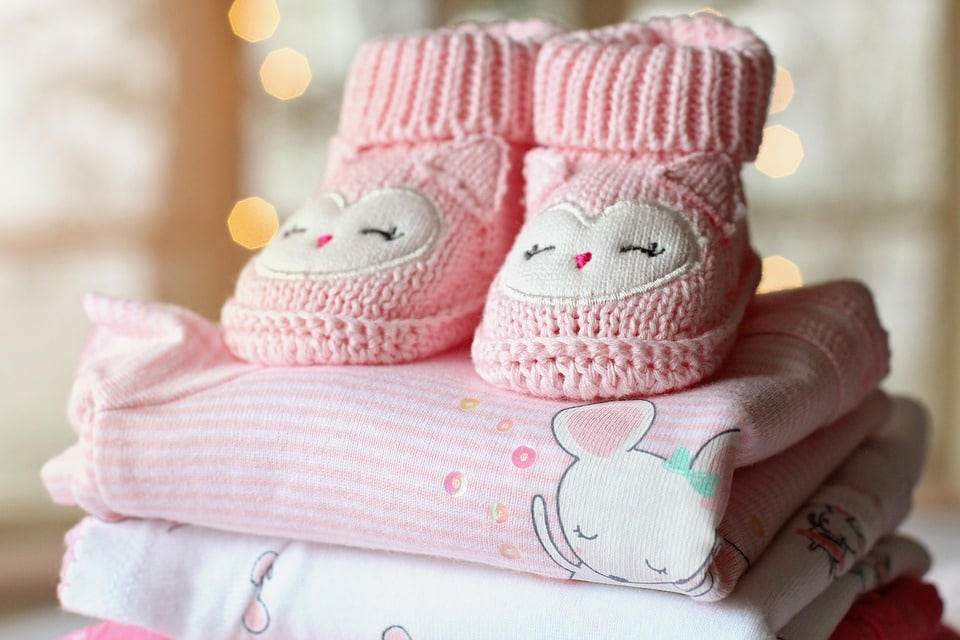 5. Make Sure Your Child Wears a Bib
To save money on clothes, you need to protect the ones you already own. If you don't make sure to put a bib on your baby, he could ruin his outfit with stains from feeding or spitting up before he's had a chance to get much use out of the outfit.
6. Sell Your Child's Old Clothes Or Give Them Away
Once your child outgrows his clothes, you can sell them at a garage sale of your own or online. If you don't have the time or patience to set up a sale, you can always take a bundle of clothes to a local non-profit resale shop. Have them write you a receipt for what the value of the clothes is, and you'll be able to write off that amount the next time you file your taxes.
7. Set Up a Swap Meet
Invite other parents to a baby equipment swap meet. You can invite parents who have children of all ages to make it more appealing for everyone. You can trade clothes, used strollers, swings and anything else baby related. It will save everyone money, and may even become a popular monthly get-together.
8. Don't Shop Unless You Have To
Even when you don't really need more new baby clothes, it's easy to get sucked into buying them. A few minutes of online surfing or window shopping can destroy even the best of intentions to stay away from spending more money.
Baby clothes are so cute that you can find your willpower crumbling as you envision how adorable your baby will look in that new outfit. It's better not to tempt yourself in the first place.
About the Author
Jenny is just another mom trying to do her best. When she's not making lists or finding new and exciting ways to save money you can find her sharing her struggles with breastfeeding, breast pumping tips & more on her blog Mom Loves Best and on Pinterest.
You also might like: Baby Sprinkle Ideas