So, I have this thing about hand soap…
It's a bit strange, but I hate when hand soaps don't foam up enough.  For me, foam = clean.  I also hate when they don't smell good.  And yes, I probably spend way too much on hand soap, but when I find one I like, I stock up (and the old ones that I didn't like go into the cupboard just in case we run out of our good soaps).
My new favorite brand of foaming hand soap is by Green Goo – and I'm not just saying that because I was sent some samples to try.  I seriously love these soaps.  They are $8.95 per bottle, and are worth every penny.   The foam feels like tiny little clouds enveloping your hands, which makes you feel like you're getting a good, deep clean.  The scents are fabulous and last for quite a while even after you've rinsed and dried your hands.
The Lemongrass Zinger smells like lemon Pez candy (my favorite) and the Lavender smells like you just left a spa.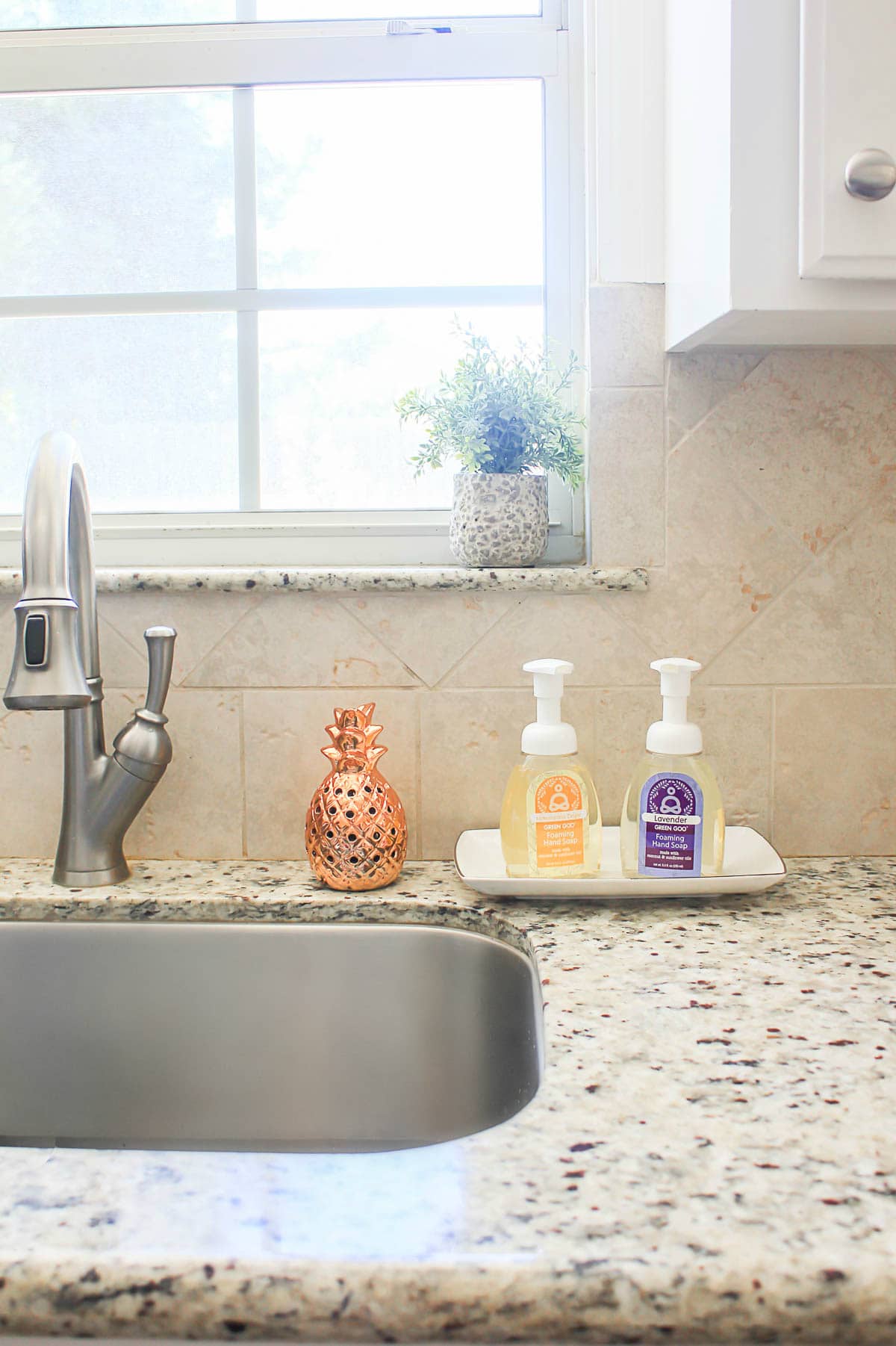 Green Goo is a woman-owned family business based in the USA.  Their products are all made in the USA with 100% all natural herbs and oils.  So when the product label says, "Lavender," you're actually getting a product made with real lavender.  Their products are high-quality, without the outrageous prices you might expect.
Green Goo carries a variety of products from soaps to salves to homeopathic first aid care, tattoo care, sun care and so much more.  I've actually had my eye on their pet products.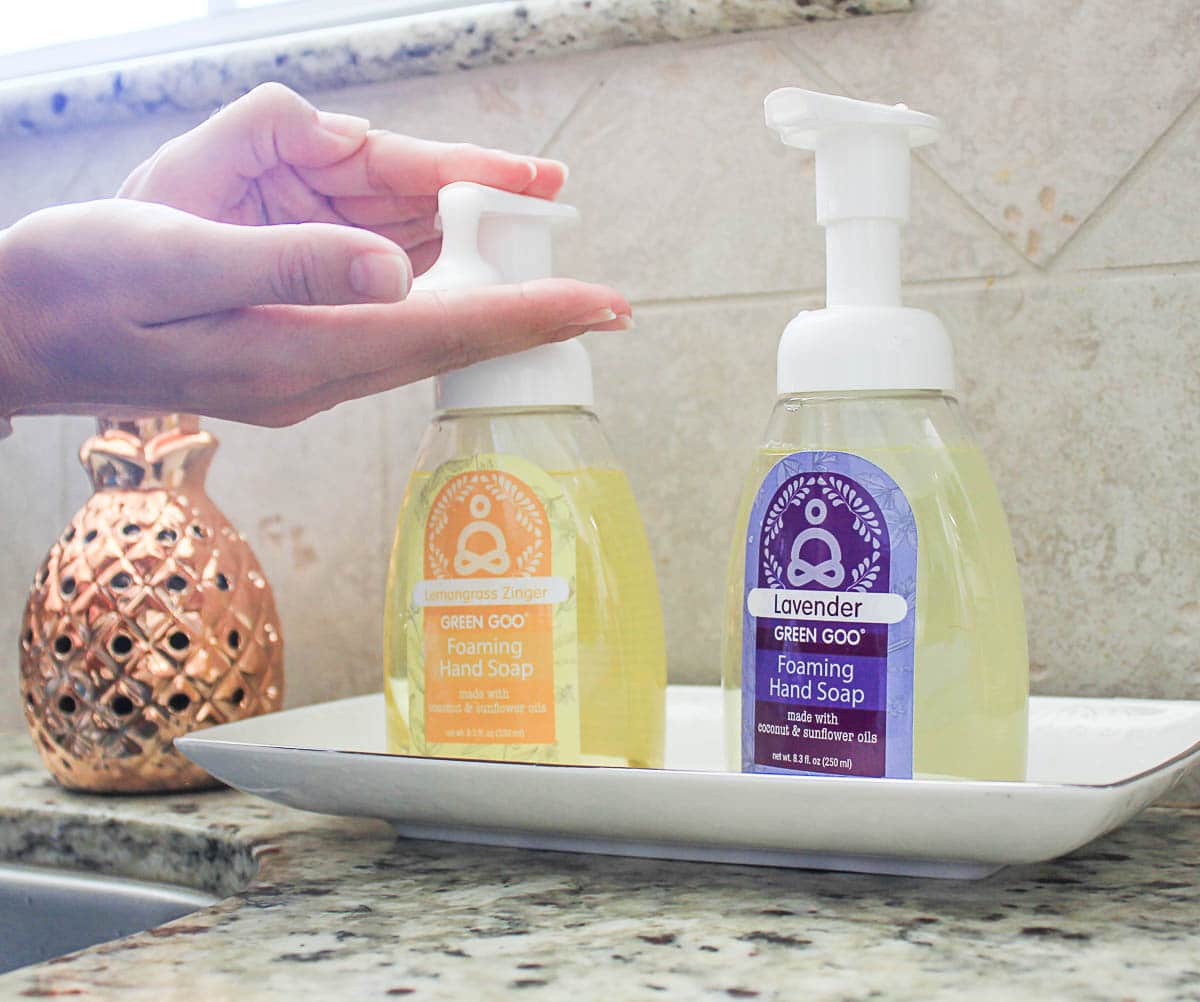 If you're on the hunt for foaming hand soap that not only works well, but looks great in your kitchen or bathroom, I encourage you to check out Green Goo at greengoohelps.com.
Leave me a comment below if you've had a chance to try out their products.