Hooray for a toy that doesn't contain a ton of tiny pieces!  My little one is really getting a lot of play out of the Little Tikes Swim to Me Puppy right now.  She pops his leash on and walks him all around the house.  Then, at bath time, the puppy gets to swim around the bathtub before we start using soap.
The Little Tikes Swim to Me Puppy is geared towards ages 3+, and my almost 3-year-old finds it super entertaining.  This toy is made very nicely and as I mentioned above, doesn't contain a ton of tiny parts.  He comes with a leash, a certificate of adoption, and removable goggles.  You simply power him on and off using the red button located under his collar area.
My only two complaints about this toy are the price and the fact that batteries are not included.  I'm hoping that there will be some black Friday deals in November so that we can find this puppy cheaper.  I feel like the price should be about $35.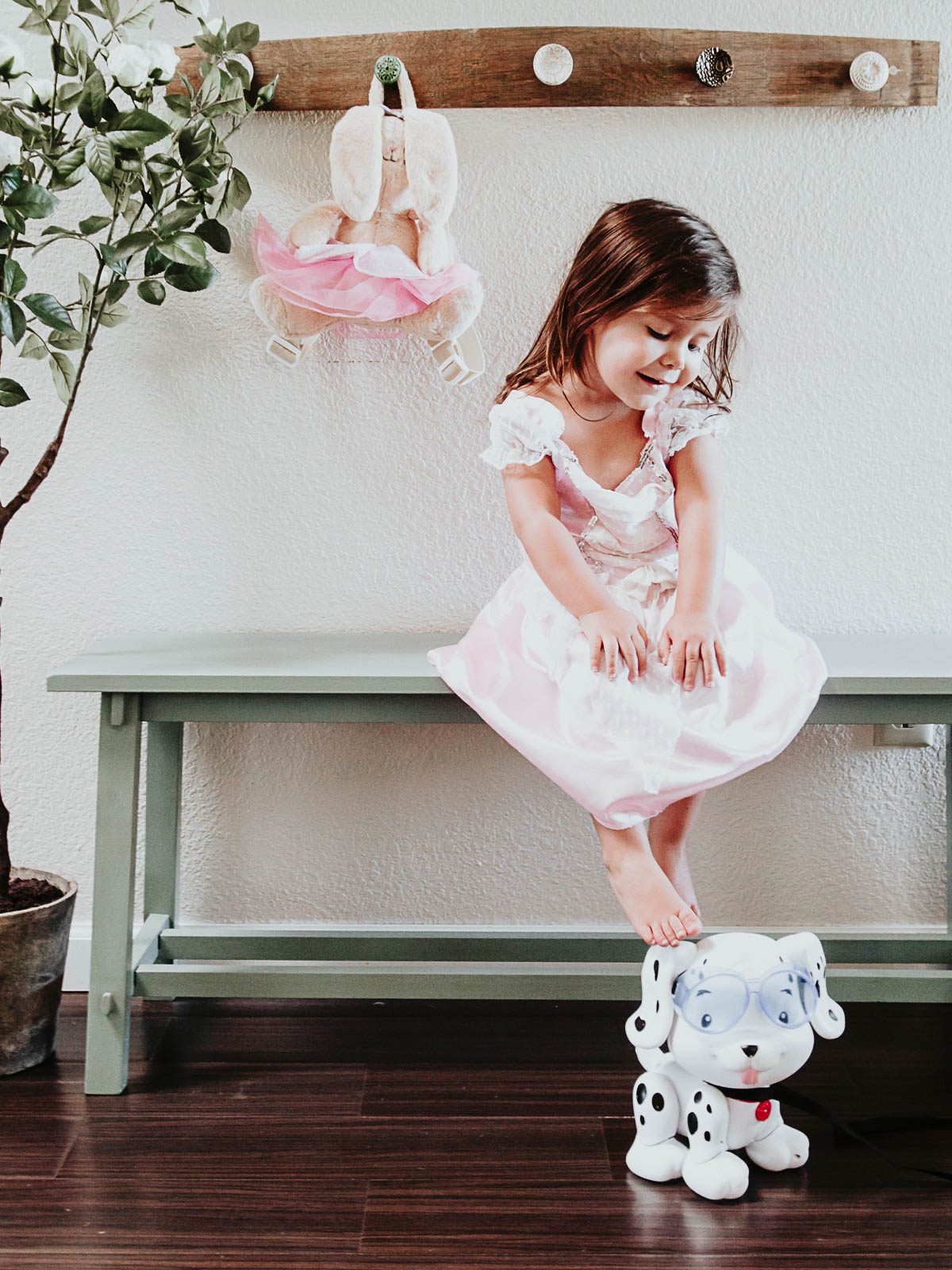 Watch the Little Tikes Swim to Me Puppy in action:
Description: This sweet little stray can swim all day and when you're done take him for a walk to dry off!
Features:
Kids have 2 ways to play with your puppy:

Your pup can swim in the tub or pool
Take your pup for a walk

Cute and playful
Puppy will start to swim as soon as the sensors touch water
Puppy will walk when the collar tag is pressed
Includes: leash, goggles & adoption certificate
Requires 3 "AA" alkaline batteries (not included)
Please note: Ear color may vary
When puppy is removed from water his legs stop moving. If his legs do not stop moving, dry the sensors off with a towel.