This shop has been compensated by Collective Bias, Inc. and its advertiser. All opinions are mine alone. #AGummyYouCanTrust #CollectiveBias
---
When I became a mom, suddenly taking care of myself was put on the back burner.  I occasionally remember to take my vitamins, I get a workout in only once a week, and rarely get to do anything by myself.  But I have learned to adapt and am trying harder, now that my kids are out of the baby stage, to take better care of myself.
Part of my daily routine consists of getting ready before school drop off, rather than throwing myself together to drop my daughter off, then coming home and getting ready.  I have also begun to include daily vitamins and more water.
Gummy Vitamins
My Trick to Making Sure I Actually Take Them
For some reason, when I have vitamins in pill form, I'm not as excited to take them.  So I started taking the Nature Made® Energy†† B12 Adult Gummies, which have been a huge help in getting through my day.
Nature Made® Energy†† B12 Adult Gummies contain 1000 mcg vitamin B12 per serving.  They come in delicious cherry and mixed berry flavors and are super easy to eat.  In fact, I keep them on my computer desk at home to remind me to take them daily.  And when I know I'm going to be on-the-go, these vitamins easily fit into my bag.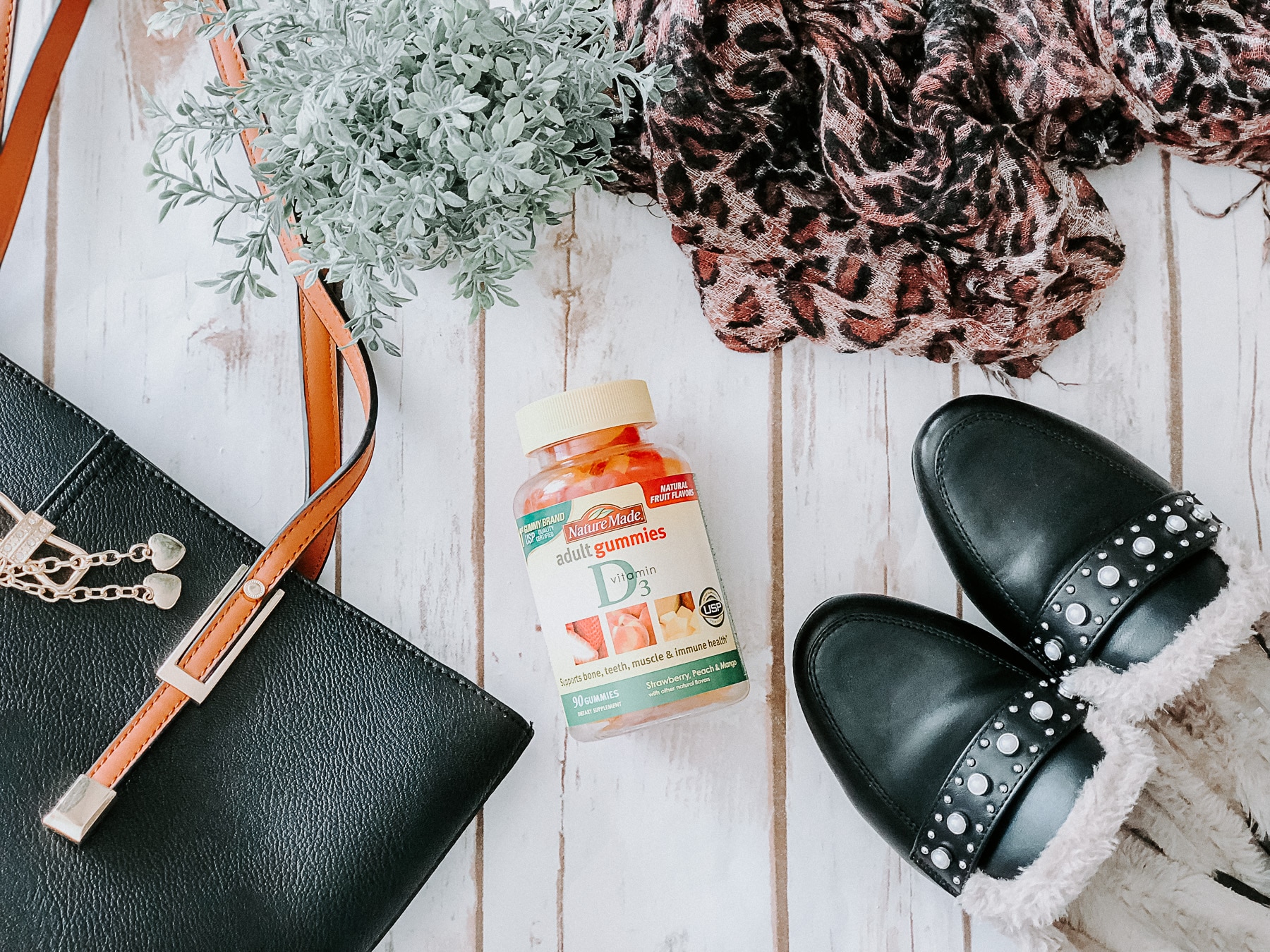 I have also incorporated Nature Made® Vitamin D3 Adult Gummies into my daily routine.  Nature Made® Vitamin D Adult Gummies contain 2000 IU of vitamin D3 per serving which helps support bone, teeth, muscle and immune health†.  D3 is the body's preferred form of vitamin D*.
Nature Made® Gummies are the first gummies to be USP certified.  The U.S. Pharmacopeia Convention (USP) is an independent 3rd party, nonprofit organization that tests its gummies for purity and potency so you get the added assurance that it has the nutrients you're after.  This guarantee of purity and potency  makes them "A Gummy You Can Trust" and the only brand I consider.  They have been the easiest things to add to my daily routine and I am so glad I did.
Learn more about Nature Made® and USP here.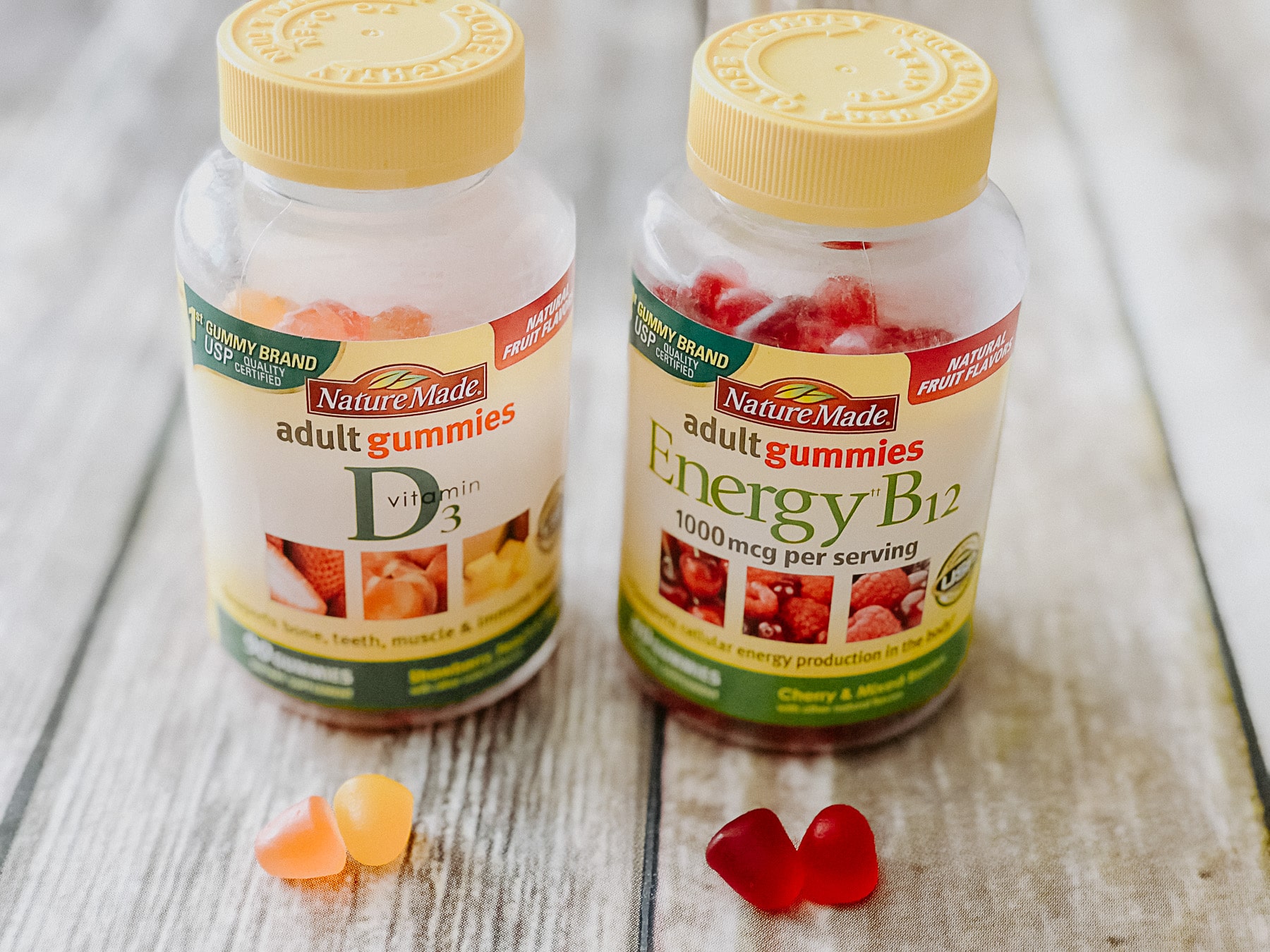 Smart Watch or Sports Band
I was completely unaware of how much I was actually sleeping or moving throughout the day.  Once I got a smart watch I was able to keep track of my activity including how many steps I take per day and how many times I get up during the night.
Once I knew that information, I was able to make some changes to increase steps and get better sleep.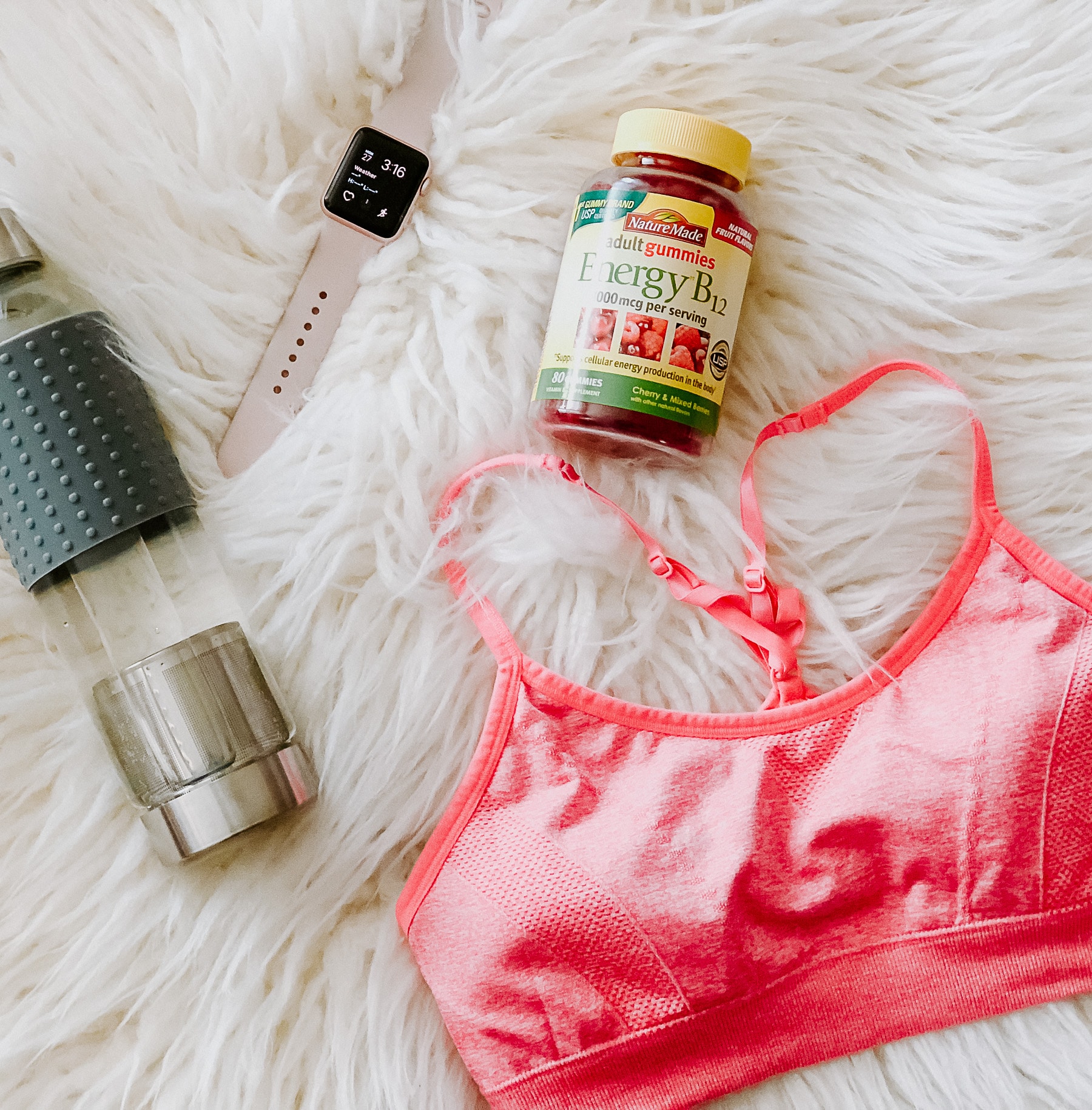 Drink More Water
Get yourself a nice new water bottle, infusion or regular, and keep it with you all day long.  This will remind you to drink more water throughout the day.
I hope these easy tips will help you create a better daily routine for yourself.  It's so important to take care of ourselves and these three things can help out so much.
††Vitamin B12 supports cellular energy production in the body.† 
*Vitamin D3 is more effective than vitamin D2 at raising and maintaining adequate levels of circulating vitamin D in the body.†
† These statements have not been evaluated by the Food and Drug Administration. This product is not intended to diagnose, treat, cure prevent any diseases.