Welcome to Day 10 of our 25 days of giveaways event (technically day 11, but we're slowly catching up).  Clarissa from Clarissa Explains It All and I have teamed up to offers amazing prizes for 25 days straight.  We have some fabulous sponsors for each and every day, so stay tuned and be sure to subscribe to our mailing list to stay in the loop.
Today's sponsored is Candlewick Press and we're offering four great children's books!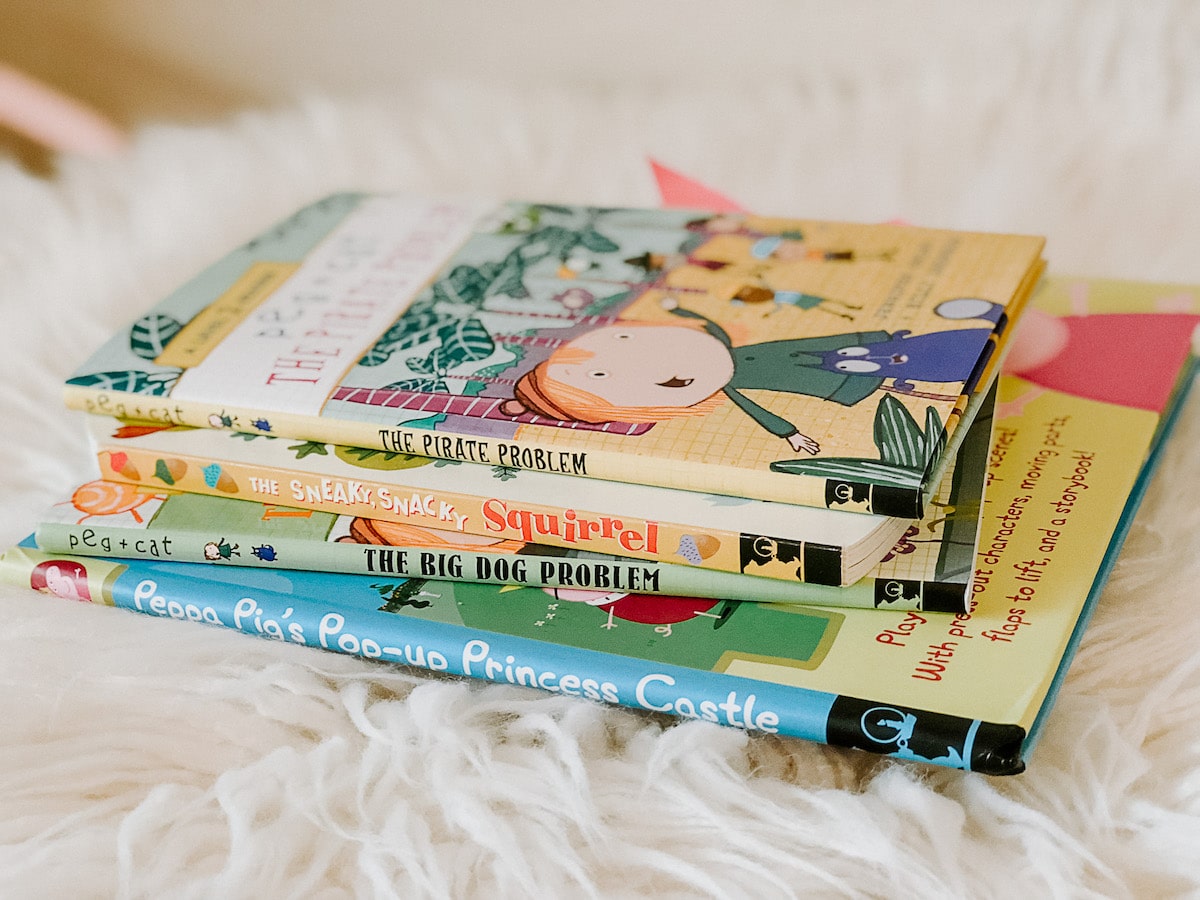 Here is a list of the giveaways currently running:
25 Days of Giveaways: Day 6 – Supergoop Products and Surf Bag
Day 10: Candlewick Press Children's Books
Looking for a gift for a little TV fan?  Their favorite characters make the leap from screen to page in these books perfect for gift-giving this holiday season!   Enter to win a four-pack of books from Candlewick Press using the Rafflcopter form below.  We will choose one winner after 12/18/17.  Good luck!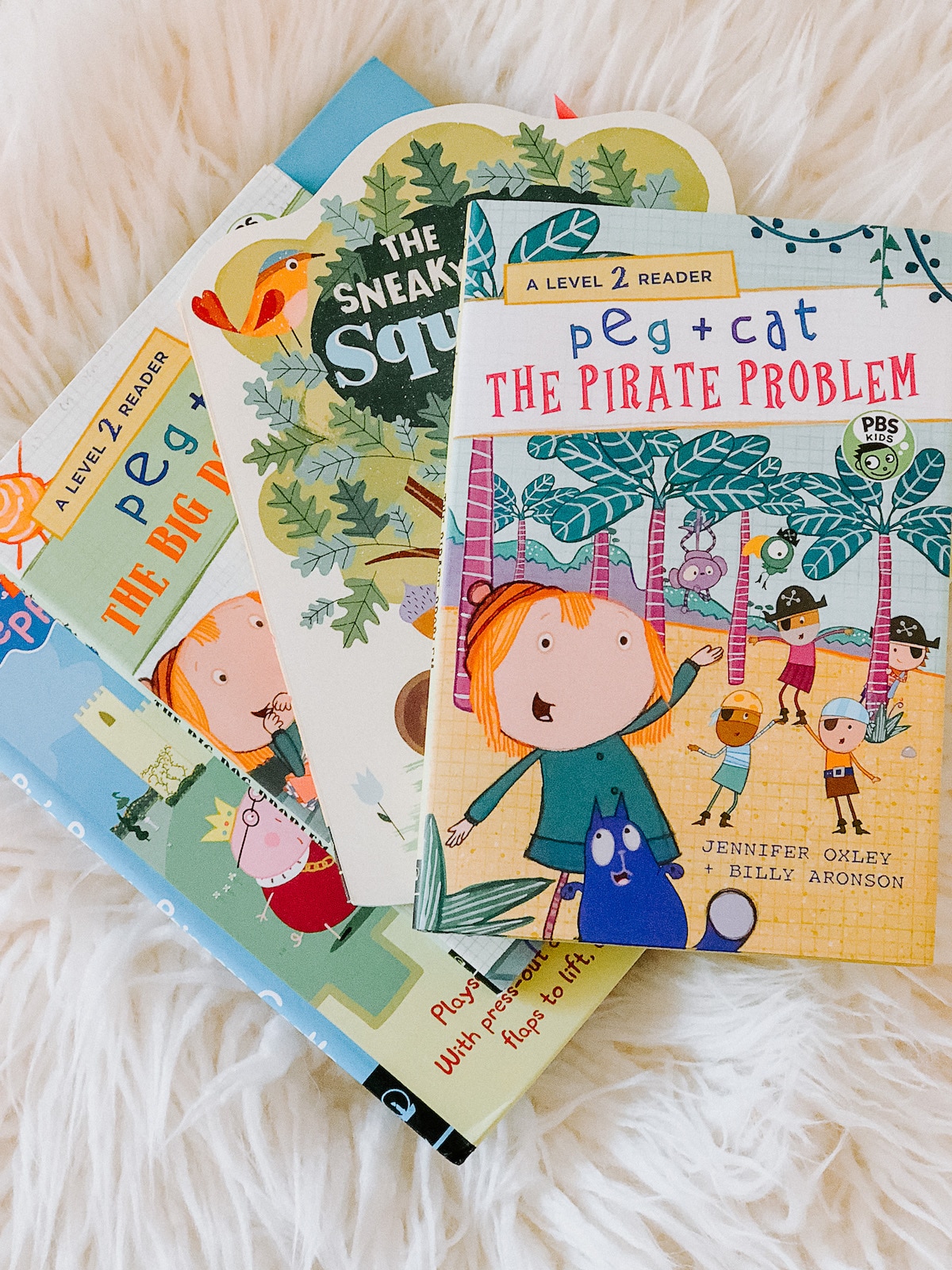 Peppa Pig's Pop-up Princess Castle
ISBN:  9780763697341 | September 2017 | Ages 3 – 7 yrs | 6 pages
All hail Princess Peppa! There's so much to do at Peppa's royal residence. Children are invited to explore the castle's many majestic rooms with press-out figures of Princess Peppa, Prince George, and their family and friends. After entering through the working gate, they'll want to peek into Peppa's closet and read the mini storybook telling all about Peppa's day at the castle. It's a Peppa fairy tale come true!
Peppa fans will be royally pleased to discover this pop-up play set with press-out characters — presided over by Princess Peppa, of course!
Peg + Cat: The Pirate Problem
By  Jennifer Oxley; Billy Aronson
ISBN: 9780763697891 | September 2017 | Ages 5 – 8 yrs | 48 pages
When Peg and Cat encounter hungry pirates by the seashore, they've got to think fast. Pirates get cranky when they're hungry, and when pirates are cranky, they sing — really badly! To spare their ears, Peg and Cat must make sure each pirate gets his fair share of fruit — the same amount for everyone. And when a sneaky monkey steals a few peaches, Peg and Cat have to divide the fruit up all over again. Will they be able to give everyone an equal share and keep those pirates from singing their really badly?
Can Peg and Cat keep the peace among some hungry pirates? Figuring out how to divvy up a pile of peaches turns into a handy lesson on fair sharing.
Peg + Cat: The Big Dog Problem
By Jennifer Oxley; Billy Aronson
ISBN: 9780763697907 | September 2017 | Ages 5 – 8 yrs | 48 pages
Peg's mom has given her and Cat five important letters to mail. "She says it's because we're growing up," says Peg. And sure enough, the height marks on the wall show that they're getting taller! But there's a problem: when they get to the mailbox, they find a very big dog sitting in front of it. How can they get around or behind this scary-looking canine to mail the letters? Or could it be that they're jumping to conclusions — and the obstacle itself might help them reach a solution?
How do Peg and Cat measure up? Mailing some important letters proves a tall order as the two friends learn about height.
The Sneaky, Snacky Squirrel
A Lift-the-Flap Book
By Educational Insights
Illustrated by Lucia Gaggiotti
ISBN: 9780763694654 | September 2017 | Ages 6 mos – 3 yrs | 12 pages
Winter is just around the corner, and the Sneaky, Snacky Squirrel has stored all of his acorns away. But he hid them so well that now he can't remember where they are! Inspired by the award-winning board game, this fun, sturdy board book strengthens counting and color recognition, with plenty of flaps for little hands to lift and explore.
The Sneaky, Snacky Squirrel needs help finding his hidden acorns in this bright, colorful board book based on the best-selling children's game.