Happy Monday, friends!  I wanted to share an exciting invitation with you all and would love to see you at this fun event.
What:  Vintage Faire Mall, in partnership with HGTV, is hosting the North Pole's most prominent resident at 'Santa HQ.'  Families are encouraged to partake in an interactive, digital experience at Santa's workshop.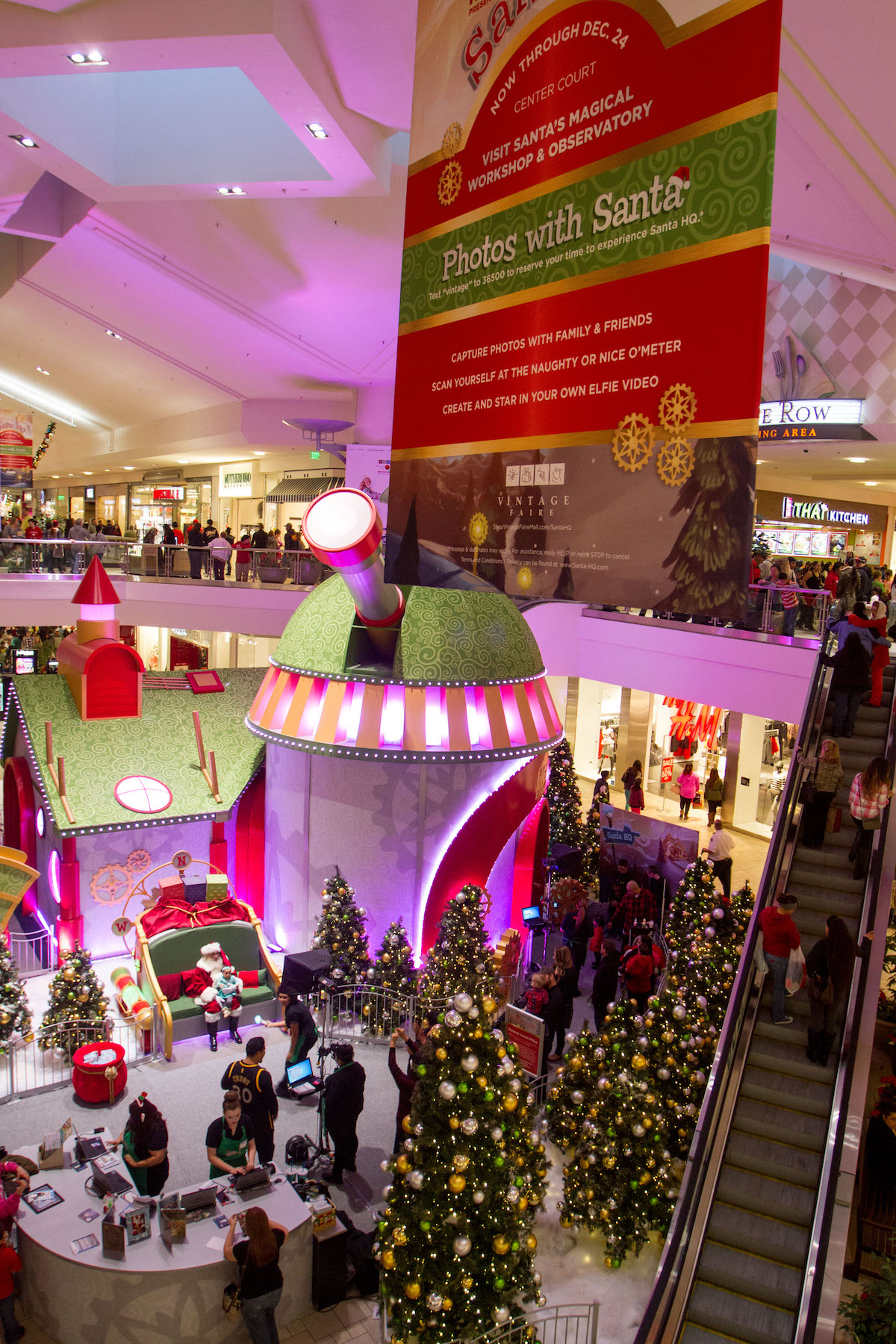 Guests will be engaged during their visit with Santa due to Santa HQ's incorporation of an augmented reality environment and captivating social media experience. Upon entering Santa HQ, kids will learn if they are on Santa's naughty or nice list after being "scanned" at the Naughty or Nice O'Meter and spend time at an observatory to catch a glimpse of Santa's remarkable world through special tablets. Visitors will also be able to take an "Elfie" (a photo opportunity as a dancing elf) and much more.
Early Bird photo packages are also available starting at $39.99. As an added bonus, guests can start to make reservations with the man of the hour starting October 1 by visiting www.santa-hq.com.
Shoppers also are invited to bring in an unwrapped toy and participate in Help Through Holiday Giving. Vintage Faire Mall hopes to collect and donate 2500 toys to the Soroptomist Community Christmas Tree, located on level two.
WHAT ELSE:  Guests are invited to wear their most festive jammies to Santa HQ on Holiday PJ Night, December 8th.
WHEN: Santa HQ will be open seven days a week from November 2 to December 24 and is located in center court.
Monday – Thursday | 11 a.m. – 8 p.m.
Friday – Saturday | 10 a.m. – 9 p.m.
Sunday, December 3 and 10 | 10 a.m. – 8 p.m.
December 8 | 5 p.m. – 8 p.m. – Holiday PJ Night
Saturday, December 16 and Sunday, December 17 | 9 a.m. – 9 p.m.
Friday, December 22 and Saturday, December 23 | 9 a.m. – 9 p.m.
Sunday, December 24 | 8 a.m. – 6 p.m.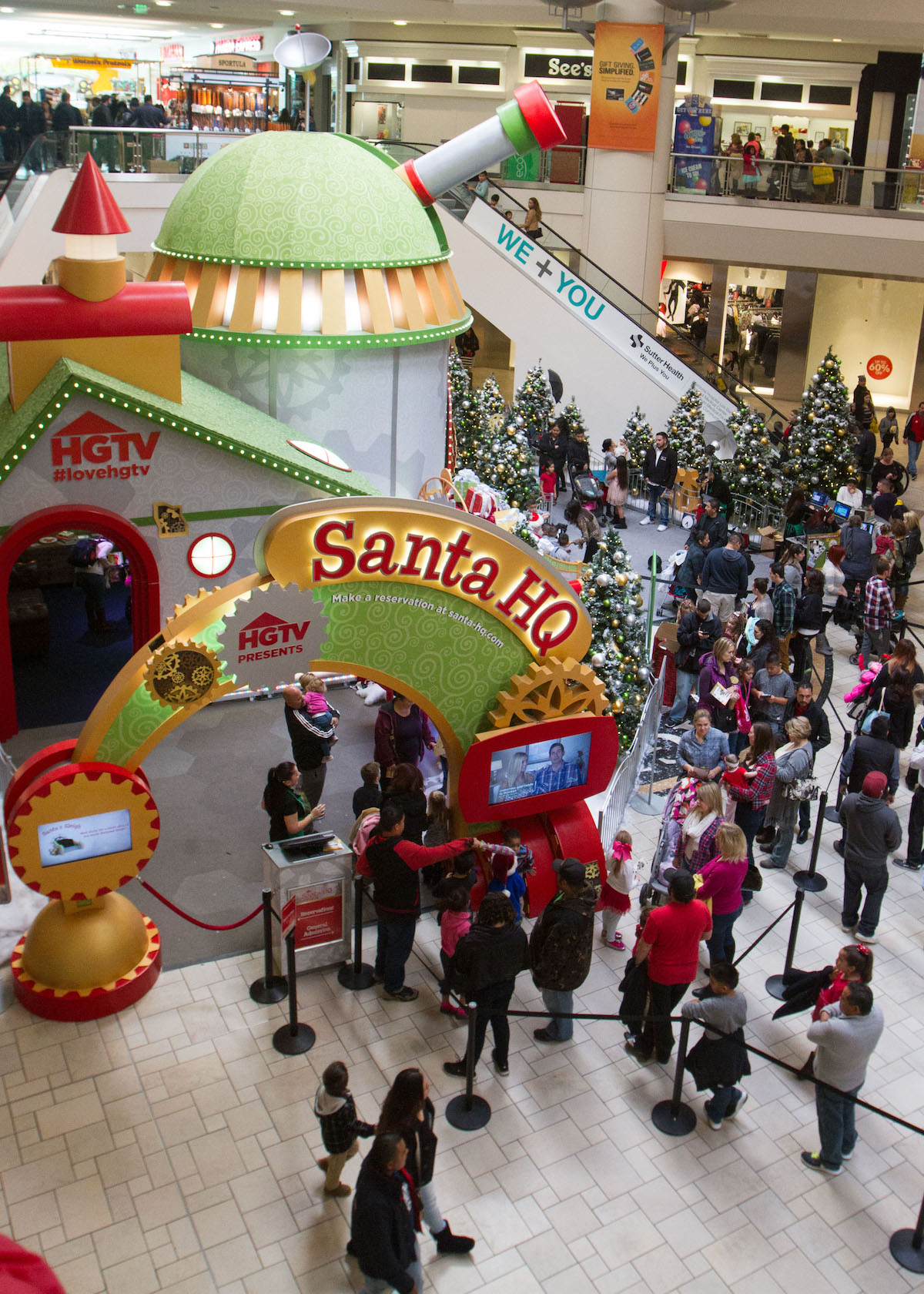 WHERE: Vintage Faire Mall
Center Court , 3401 Dale Rd. , Modesto, CA 95356