I'm so excited to share an exclusive giveaway with you all for the Blu-Ray Combo Pack of Disney•Pixar's COCO!  We are so obsessed with this movie and literally have it on every day.
The colors and details in this film are phenomenal, and after watching all of the bonus material, I can appreciate how much hard work went into the making of this film.
My girls and I first saw COCO in theaters and fell in love.  My little one didn't sit still for much of the film and we did about 5 potty runs, but anytime a song came on, she was hooked.  This film truly captured the feeling of Dia de Los Muertos in Mexico.  If you've ever been in Mexico during this celebration, you know it's it's truly magical.  The Ofrendas, the outfits, the flower petals, the papel picado banners, and even the smells are something you have to experience in your lifetime.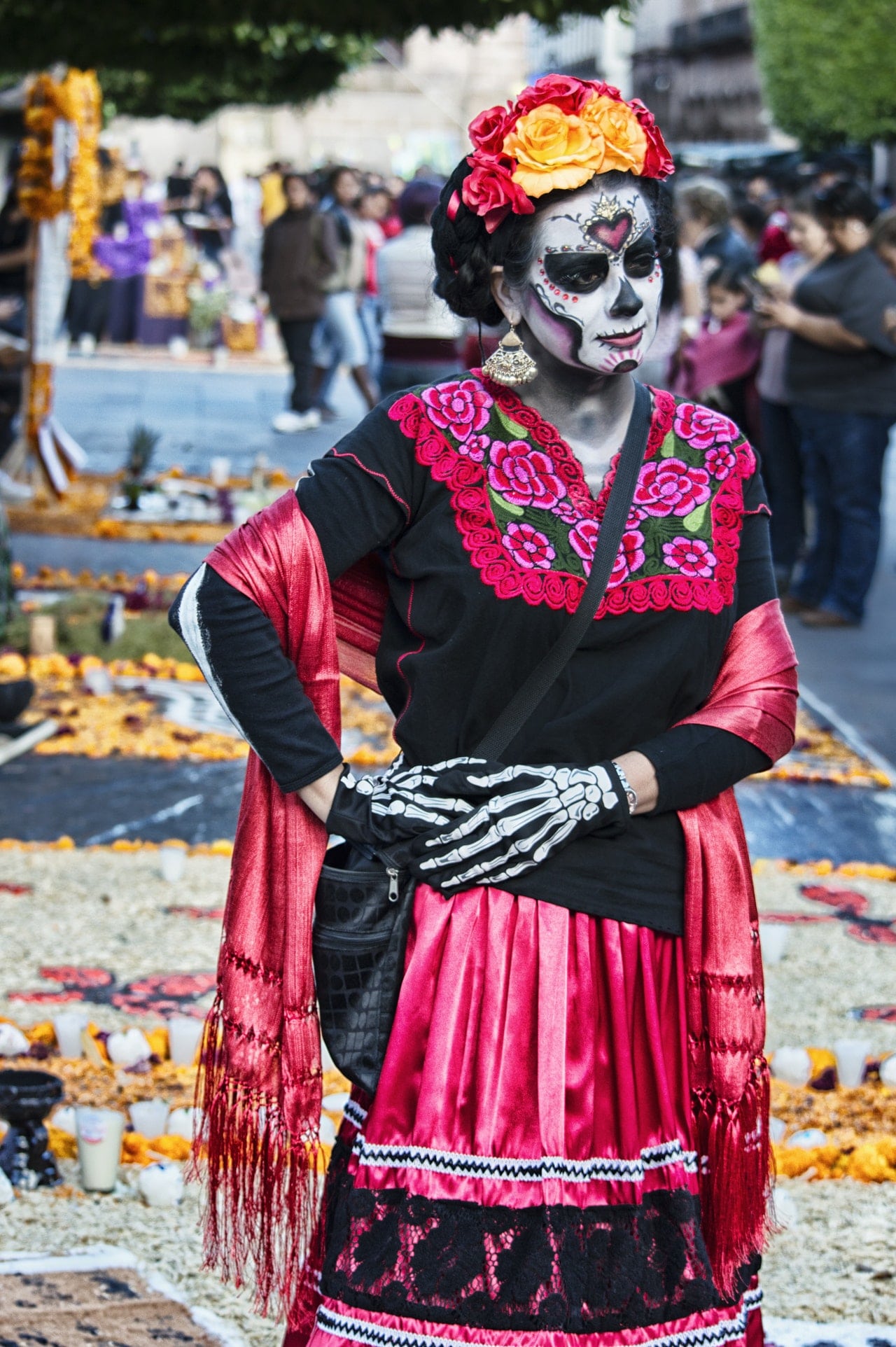 About COCO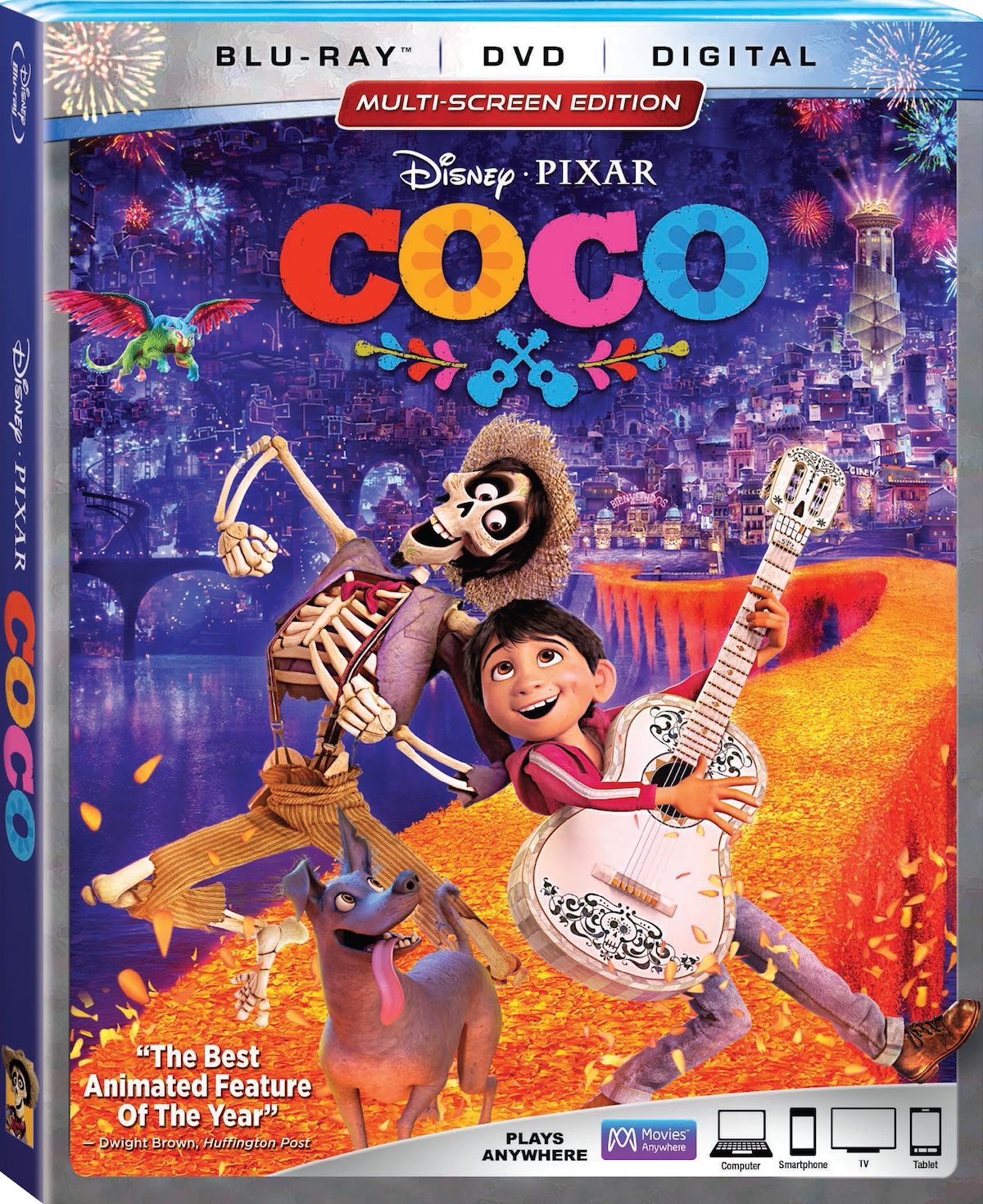 In Disney•Pixar's "Coco," Pixar Animation Studios' 19th feature film, Miguel (voice of newcomer Anthony Gonzalez) dreams of becoming an accomplished musician like his idol Ernesto de la Cruz (voice of Benjamin Bratt)—despite his family's baffling generations-old ban on music. Desperate to prove his talent, Miguel finds himself in the stunning and colorful Land of the Dead following a mysterious chain of events. Along the way, he meets charming trickster Héctor (voice of Gael García Bernal), and together, they set off on an extraordinary journey to unlock the real story behind Miguel's family history.
The voice cast of "Coco" includes characters from the Land of the Living and the Land of the Dead. From the Land of the Living, Anthony Gonzalez ("Ice Box," TNT's "The Last Ship") lends his voice to Miguel, Renée Victor ("Weeds," "The Apostle") provides the authoritative voice of Abuelita, and Jaime Camil (CW's "Jane the Virgin," Disney Junior's "Elena of Avalor," "The Secret Lives of Pets") is the voice of Papá. Lombardo Boyar ("Happy Feet," TNT's "Murder in the First") voices a town mariachi, and Ana Ofelia Murguía is the voice of Miguel's cherished great-grandmother Mamá Coco. Sofía Espinosa ("Gloria") provides the voice of Miguel's loving Mamá, and Luis Valdez ("Which Way Is Up," director "La Bamba" and "The Cisco Kid") lends his voice to Tío Berto, Miguel's hardworking uncle.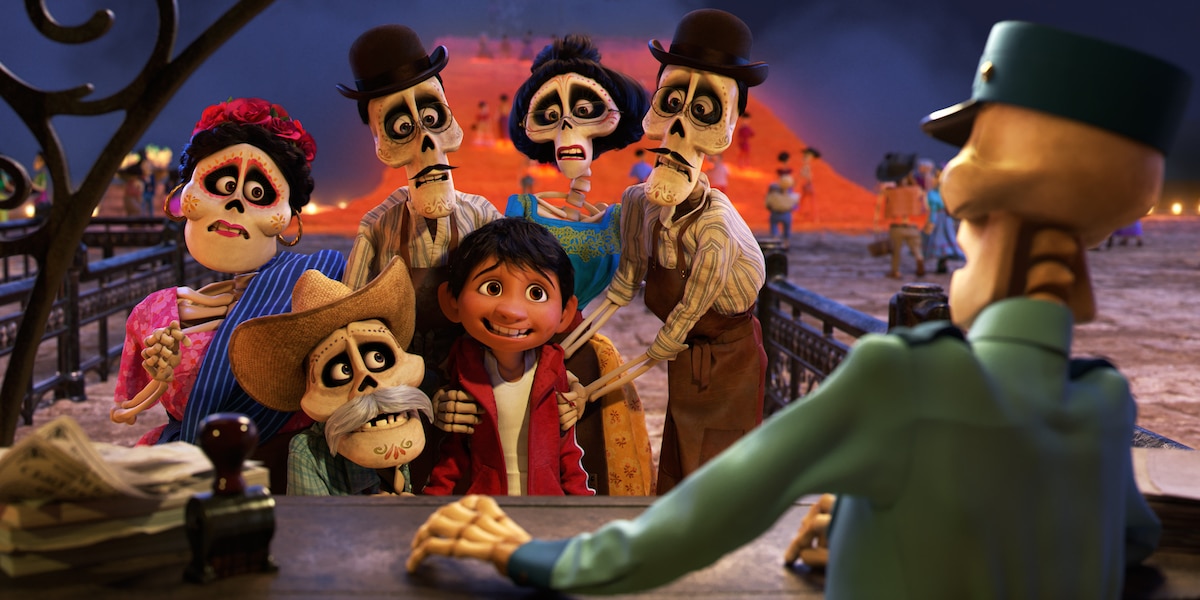 From the Land of the Dead, Gael García Bernal (Amazon's "Mozart in the Jungle") helps bring to life charming trickster Héctor, Benjamin Bratt (Fox's "Star," "Doctor Strange") is the voice of Miguel's idol Ernesto de la Cruz, and Alanna Ubach ("Meet the Fockers," Bravo's "Girlfriends' Guide to Divorce") provides the voice of Miguel's great-great-grandmother Mamá Imelda. Alfonso Arau ("¡Three Amigos!" director/ producer "Like Water for Chocolate," director "A Walk in the Clouds") is the voice of Miguel's late great-grandfather Papá Julio, Herbert Siguenza ("Larry Crowne," "Ben 10: Alien Swarm") lends his voice to both Tío Oscar and Tío Felipe, Miguel's late identical twin uncles, and Gabriel Iglesias ("Planes," "The Nut Job," "The Nut Job 2: Nutty by Nature") lends his voice to the Clerk. Natalia Cordova-Buckley ("Marvel's Agents of S.H.I.E.L.D") provides the voice of legendary artist Frida Kahlo, Selene Luna ("My Bloody Valentine," "Celebrity Wife Swap") voices Miguel's aunt Tía Rosita, and Edward James Olmos ("Blade Runner," "Stand and Deliver") lends his voice to Chicharrón.
Also lending their voices are Carla Medina, Dyana Ortelli, Blanca Araceli, Salvador Reyes, Cheech Marin, Octavio Solis and John Ratzenberger.
Directed by Lee Unkrich ("Toy Story 3") and co-directed by Adrian Molina (story artist "Monsters University") from a script by Molina and Matthew Aldrich ("Spinning Man"). Darla K. Anderson ("Toy Story 3") produces, and John Lasseter is executive producer. "Coco" features an original score from Oscar®-winning composer Michael Giacchino ("Up," "Rogue One"), a song by Oscar winners Kristen Anderson-Lopez and Robert Lopez ("Frozen"), and additional songs co-written by Germaine Franco ("Dope," "Shovel Buddies") and Molina. Also part of the team is musical consultant Camilo Lara of the music project Mexican Institute of Sound, as well as cultural consultants Lalo Alcaraz, Marcela Davison Avilés and Octavio Solis.
Giveaway
To celebrate the launch of Disney•Pixar's COCO on Blu-Ray and DVD this week, we're giving you the chance to win the Blu-Ray Combo pack!  Enter to win using the Rafflcopter form below.  We will choose one winner after 3/5/18.   Please do not use multiple email addresses to enter this giveaway.  We will not allow this and will delete any entries from people trying to cheat.  Thanks for understanding.