This Summer Infant Baby Pixel Video Monitor review is part of a sponsored collaboration. As always, I only share products that work for my family and lifestyle and that I truly recommend. Thank you to Summer Infant for kindly sponsoring this post. All opinions are 100% honest & completely my own.
---
When I first began The Naptime Reviewer, my first daughter was napping two times a day. TWO TIMES! I was so lucky to have so much me time without feeling that "mom guilt" that I would feel if I did anything away from her. And then came my second daughter who napped just once per day, meaning my regular schedule that I had gotten used to went completely out the window. I had to learn to work during her one nap, while juggling a bigger work load from an expanding blog.
As The Naptime Reviewer, keeping an eye on my girls while they sleep is a top priority. There's no chance I would get any work done if I didn't know that exact status of my napping child. I've always relied on video monitors to keep a good eye on my girls while they slept, but my recent experience with the Summer Infant has been so great that I just had to share it with you all.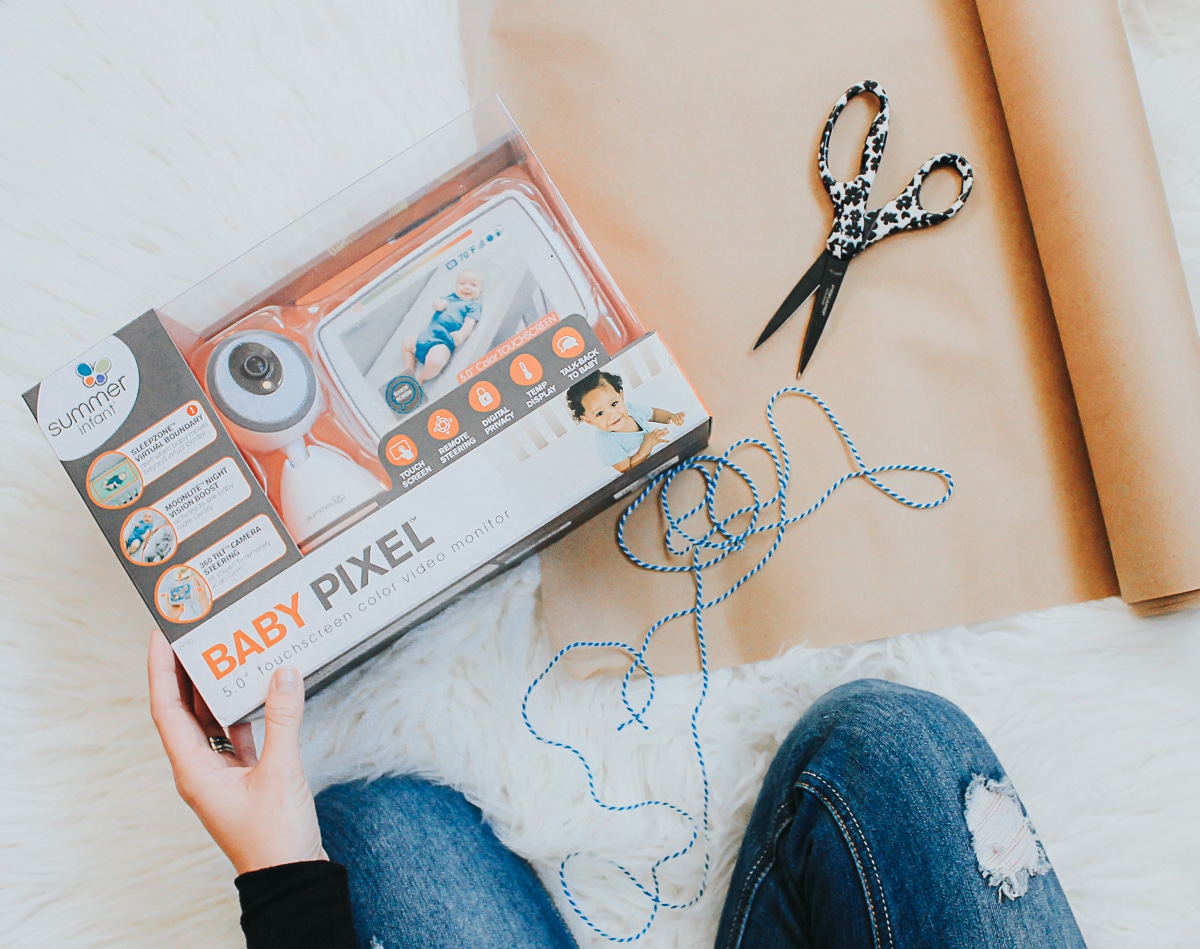 Summer Infant Baby Pixel Video Monitor Review
This video monitor is unlike any others I've tried. It has so many high-tech, necessary, features that has me wishing I had one years ago. My absolute favorite feature is the SleepZone Virtual Boundary setting, but I'm also loving the 5 inch color LCD touchscreen.
With The SleepZone Virtual Boundary setting, you can set a boundary box around a selected area to alert you when your baby exits their safe space. Not only has this been great when babysitting my 5-month old nephew, River, but I'm also using it for Kendall in her new toddler bed.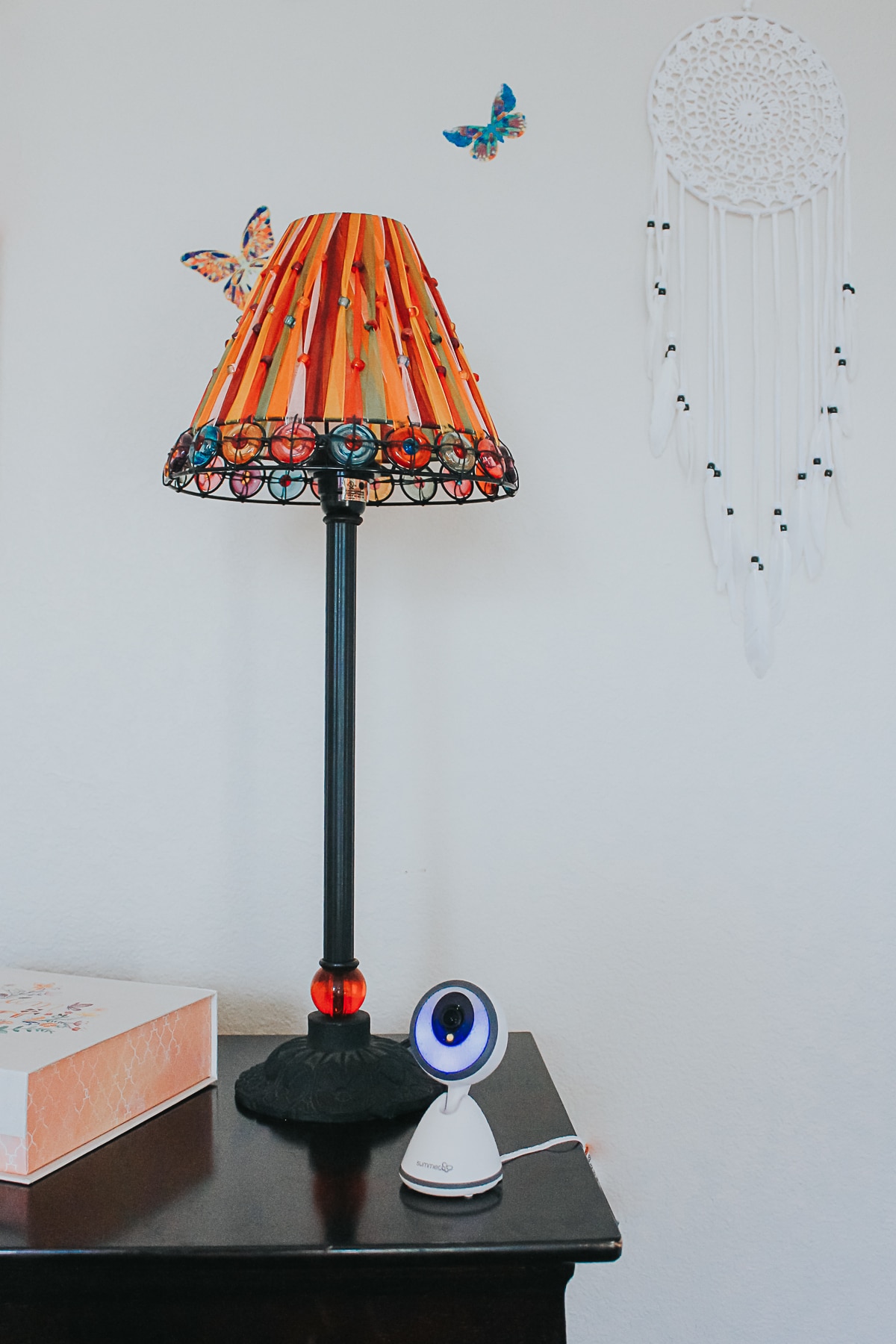 This video monitor also has 360 Tilt Camera Steering, which is so useful and just makes sense for a baby monitor. As you tilt and move the handheld 5 inch monitor, this camera mimics your own movement for a better view of baby. I love being able to ensure my baby is properly sleeping on their pillow.
It's a little like a video game and just feels like such a natural function that all baby monitors should have. The touchscreen handheld monitor unit also allows you to talk back to baby, has a temperature and time display, a 2-color off/on nightlight, and a 3-level zoom.
And just when I thought the night vision on video monitors was great, here came the Summer Infant Baby Pixel with its Moonlite Night Vision Boost feature. This feature subtly illuminates your camera's viewing area for a clearer, temporary, in-color view of baby in the dark. I can't tell you how many times I've used this feature in the few weeks that I've had this camera. It's brilliant!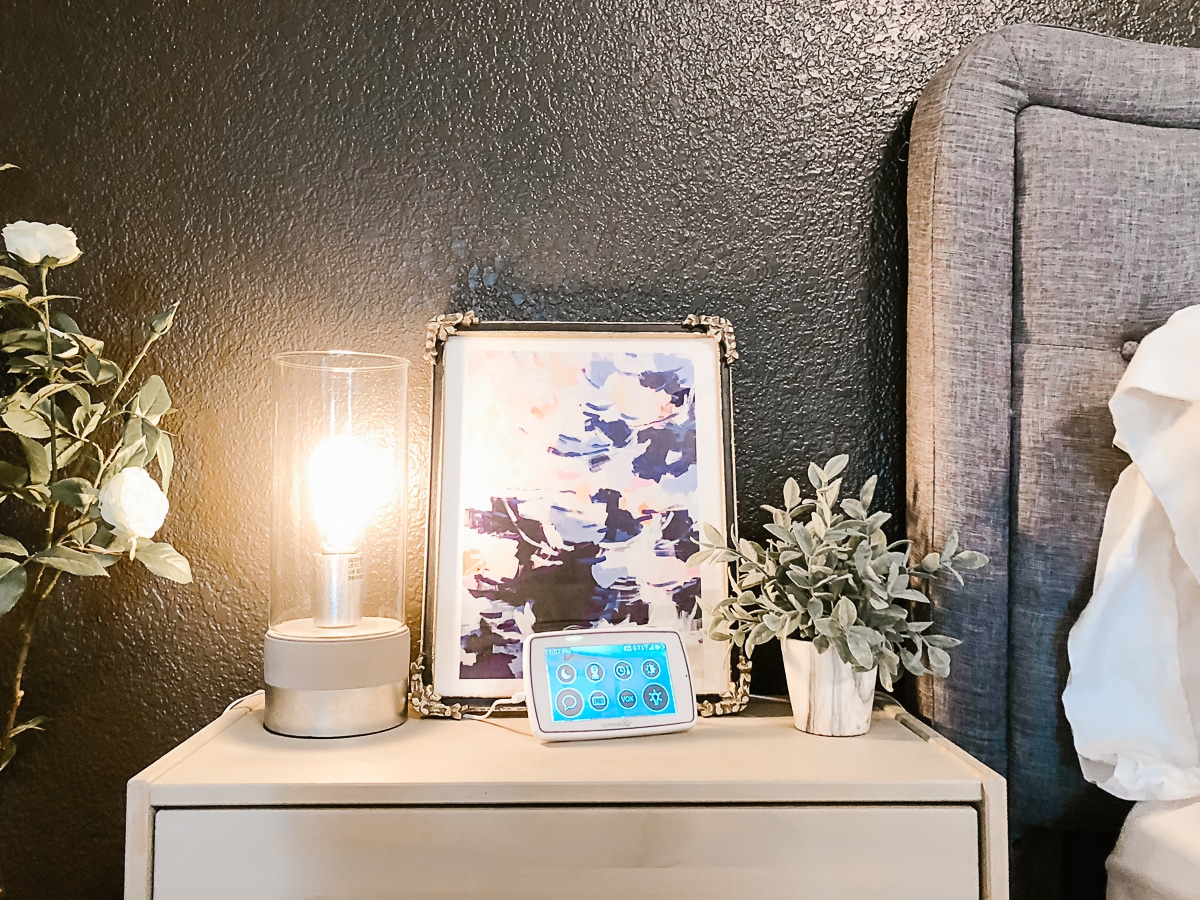 And in case you aren't a fan of a bright monitor "parent's unit" keeping you up at night, this video monitor has a voice activation technology which auto-wakes the screen display when baby begins to make noise, and then automatically returns to power save mode after 30 seconds with no voice activity.
Getting The Most Out Of "Me Time" While Baby Sleeps – Setting Boundaries
If you're a new or expecting parent, you may have heard the phrase, "nap while baby naps." But we all know that while napping might sound fantastic, there's always a million other things to get done. I can't express enough how important taking a little "me time" is when you have an infant at home. This is good for your well-being, and can even help you be a better parent. I know I heavily rely on occasional me time as a parent of two.
By using the SleepZone Virtual Boundary setting on the Baby Pixel™ 5.0 Inch Touchscreen Color Video Monitor, you will get an alert the second your baby leaves their safe zone. This feature is also handy for transitioning from a crib to a big kid bed, especially if you are trying to stick to your nap routine.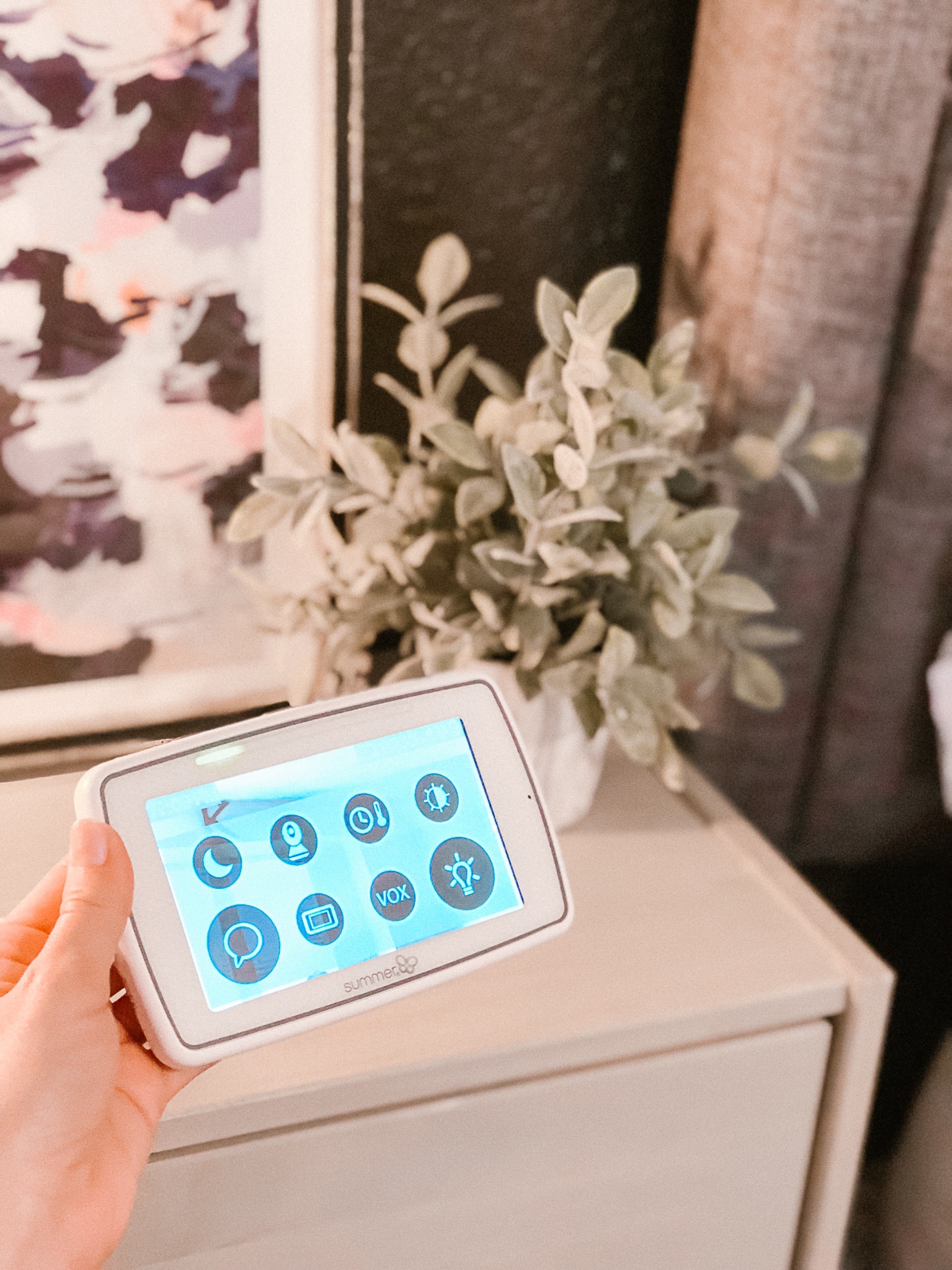 By setting safe boundaries, you can have peace of mind knowing that you are free to do a little at-home exercise, take a bath, or just enjoy a meal all to yourself. I truly love this baby monitor and the freedom it has given me, and I highly recommend it to all parents. This is definitely a must-have baby registry item. You can check out the Baby Pixel™ 5.0 Inch Touchscreen Color Video Monitor by Summer Infant at Babies 'R Us or on SummerInfant.com.
Giveaway
Summer Infant is giving you the chance to win one of these amazing baby monitors. Visit their giveaway page to enter to win!