My kids are absolutely obsessed with all of the surprise toys out there.  When we received a couple of the Educational Insights Playfoam Pals to review, they were ecstatic.  If they could only figure out how to keep them all organized and off of my floors, I'd be just as happy!
Watch the Playfoam Pals video: https://youtu.be/Pxa7WGL2lRE
Playfoam Pals are Educational Insights' first collectible product. The idea is that you open the pod of Playfoam® and find a surprise inside, similar to the other surprise toys on the market, except you get a bonus toy – the Playfoam itself.  Hidden within each pod, kids will find an animal friend. You can also pop your new pal apart and swap its head and body with pieces from other Playfoam Pals collectibles to create combination critters of your own!
There are currently 12 Playfoam Pals pods to collect and the fun part is trying to find the super-rare gold endangered animal critter.  My youngest did get a rare gold character and it was pretty cute.  Once you're past the excitement of finding your character, you can use the squishy, squashy pods of Playfoam in each pod to sculpt nests, beds, perches, and other play props.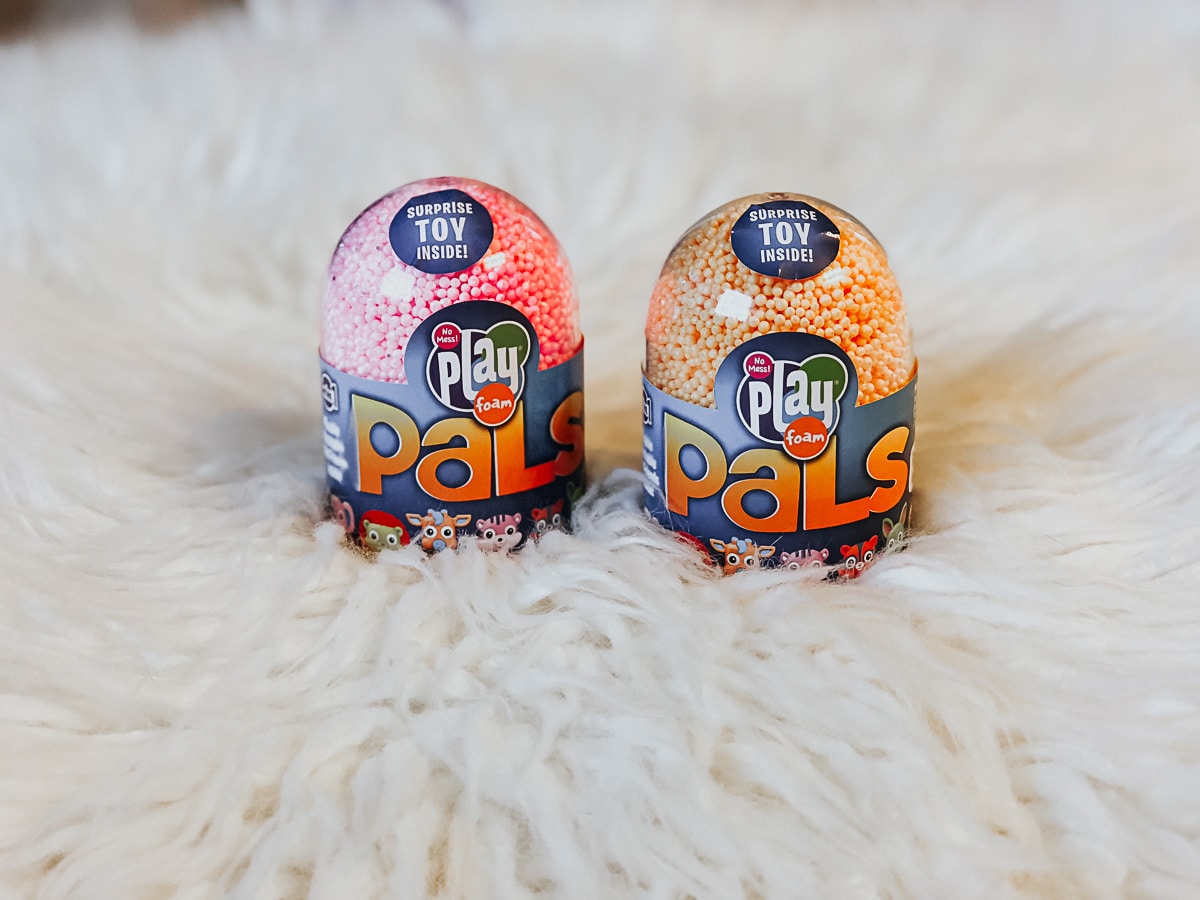 Series 1 Playfoam Pals
Series 1 will debut with wild animals from around the world.  This is the only collectible that comes with a best-selling toy – Playfoam – AND an adorable collectible character. Kids will love their adorable look, the squishy-squashy fun of Playfoam, and the mix-and-match feature to totally wild creatures with. Parents will adore these too because the characters are based on real wild animals that their kids can learn about, and with Playfoam Pals the fun doesn't stop after the surprise – you can keep playing again and again building new worlds and habitats for your Pals with mess-free, non-toxic Playfoam that never dries out!
I wanted to keep the animal portion a surprise in case your kiddos end up seeing this article.  To find out what the characters look like, you'll have to purchase some of your own Playfoam Pals.
Buy on Amazon: https://rstyle.me/n/c4syd5bmnz7
*This article contains affiliate links.  Purchasing from my links doesn't cost you anything and helps fund The Naptime Reviewer.  Thanks to Educational Insights for sending us Playfoam Pals to review.