This post is part of a sponsored collaboration between me and Line 39 wines.  All opinions are my own.
 . Content for 21+.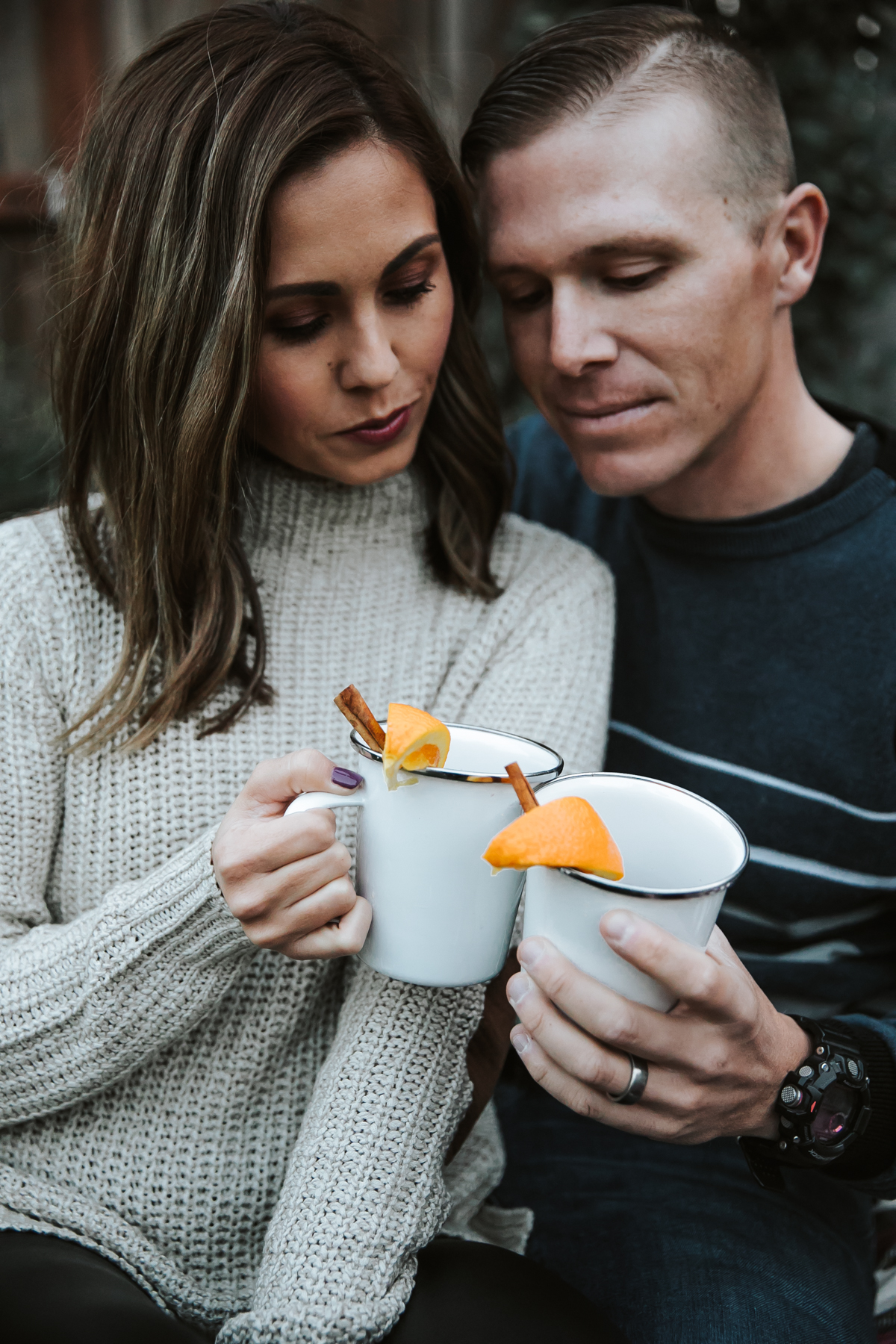 I absolutely love a good day date with my hubby no matter what time of year it is, but there's just something about wintertime that adds a touch of magic to the occasion.  Where I live in northern California, we don't really get snow, so making snow angels locally together is out of the question, but we do have some other really great winter day date options within a few hours driving distance.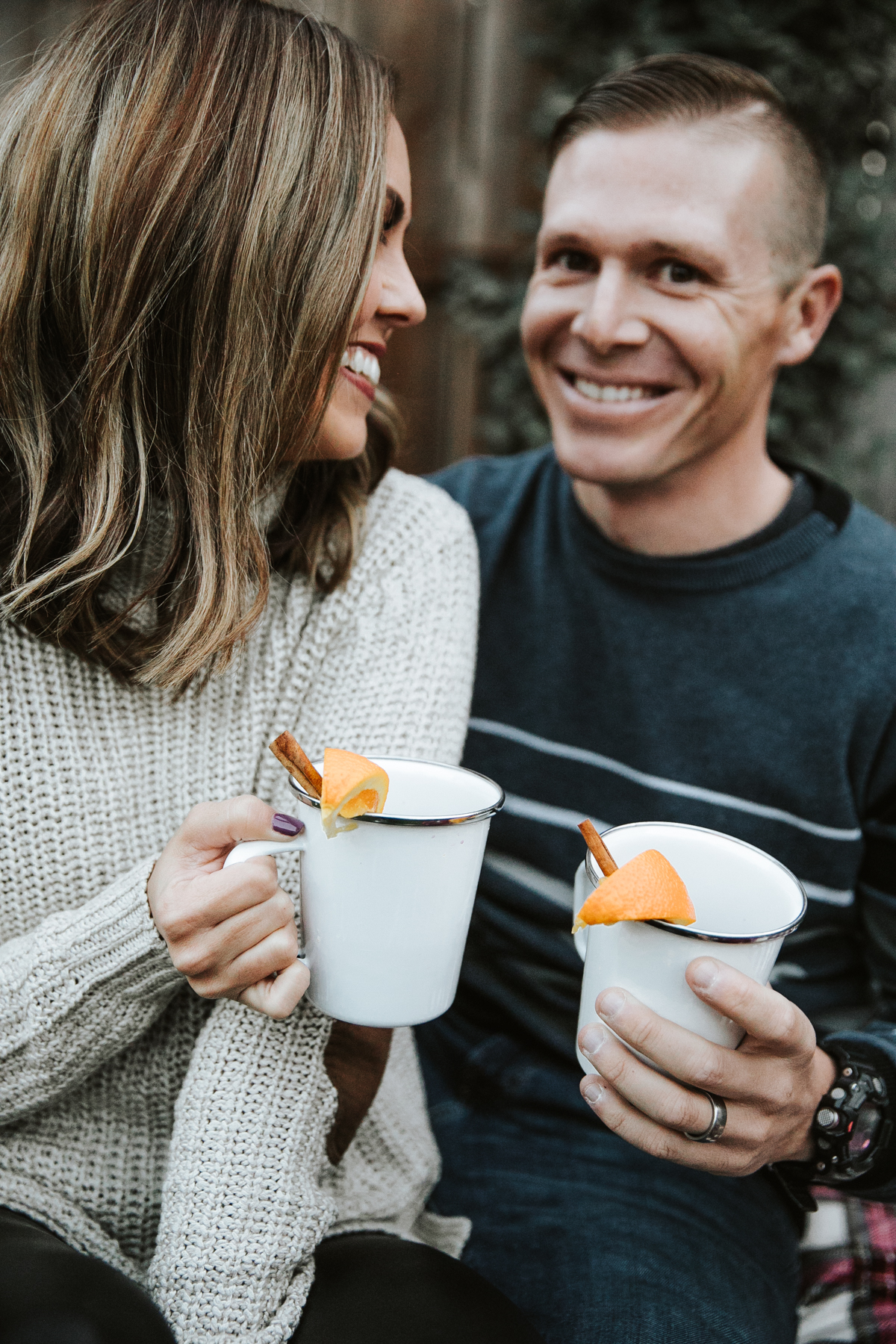 Winter Day Date Ideas in Northern California
There are so many great winter day date activities that you can do in northern California thanks to our mild weather year-round.  Below is a list of five of my favorite things to do around the area (including their location).  If you're ever feeling in a date rut, feel free to access this list as often as you need to.
River hike (Stanislaus River parks, Sacramento River, Knight's Ferry)

Ice skating (downtown Sacramento ice rink, Union Square ice rink in San Francisco, Long Barn ice rink)

Apple Hill – pick apples, picnic, shop around (Placerville, CA)

Take a drive – some of my favorite day drive locations are Pinecrest Lake, Columbia State Park, Sonora, Jamestown, Murphy's, Yosemite, Mount Diablo

Del Osso Family Farms – Christmas at the farm (Lathrop, CA)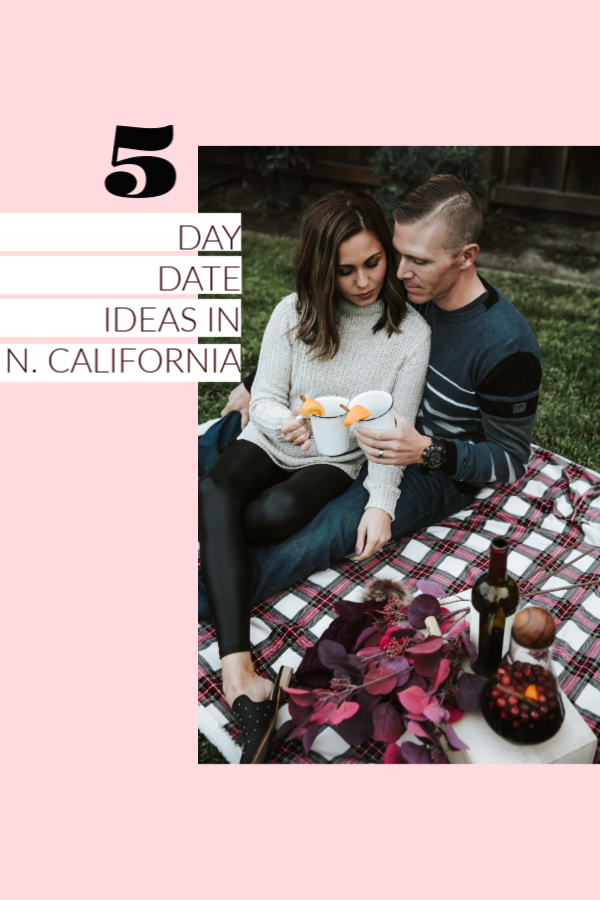 As I mentioned above, these are just some of my favorite day date ideas for northern California.  There are so many great activities in the area and most of these are inexpensive and easy to get to.  You can even bring the kiddos along if you want to make it a family day.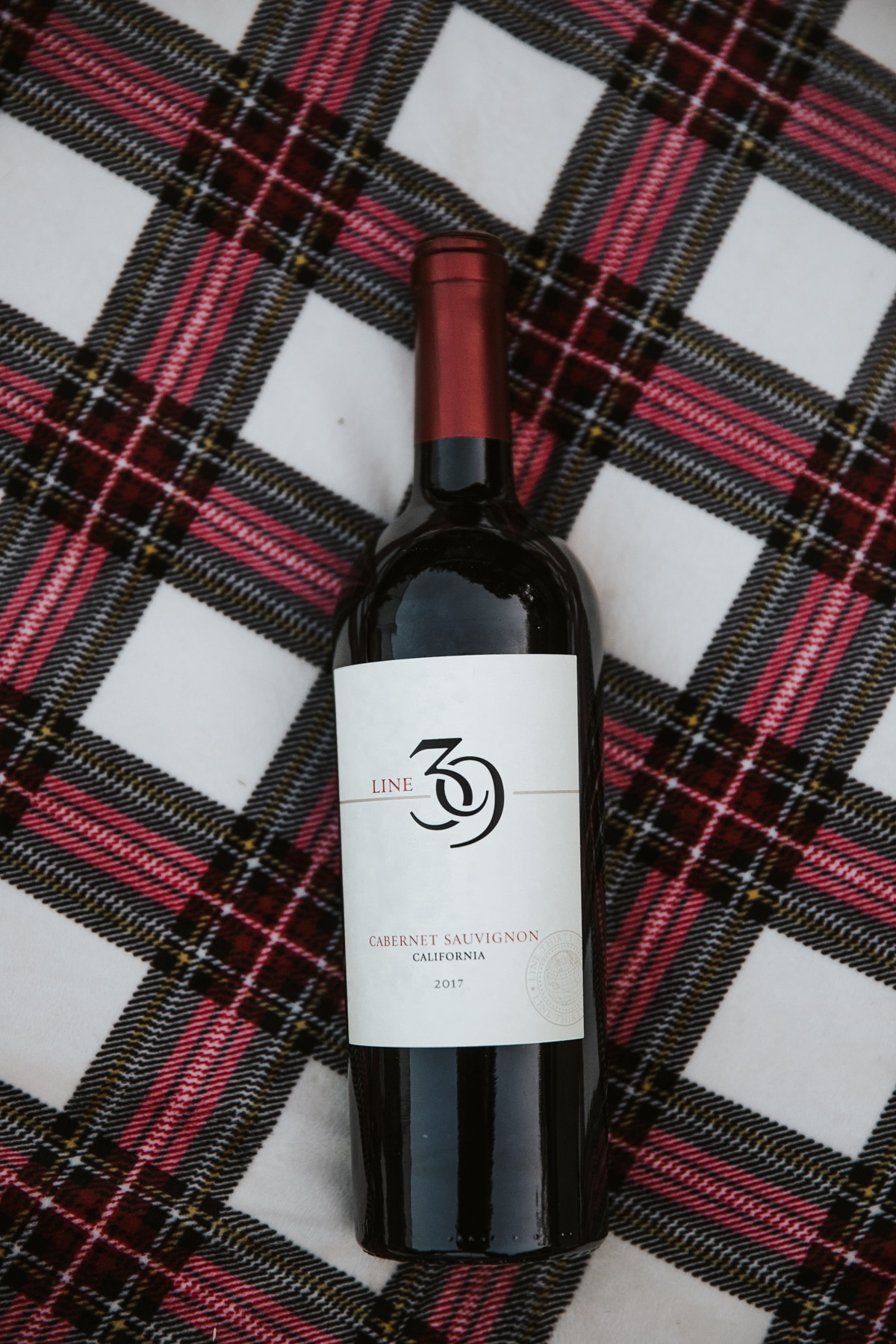 Mulled Wine Recipe
My go-to winter "adult beverage" is a warm mulled cider or wine, or even a hot toddy.  You can literally add whatever you like to your warm mulled drink, but I wanted to share an easy mulled wine recipe that I'm loving right now.
First thing's first.  Choose your favorite red wine to serve as the base for your mulled wine recipe.  I have a small stock of Line 39 Cabernet Sauvignon at home because ever since I tasted their wine in San Francisco earlier this year, I've been obsessed.
Fun fact: the 39th parallel runs right through California wine country and is the inspiration behind Line 39 Wines.
Ingredients:
bottle of Line 39 Cabernet Sauvignon

2 cinnamon sticks

1 orange sliced

1 cup orange juice

1 cup fresh cranberries

1 TBSP cloves pushed into the orange slices

1/2 cup sugar
Directions:
Quarter the orange, then jam whole cloves into the skin of each orange wedge.

In a large pot, combine sugar, orange juice, cranberries, orange slices, and cinnamon sticks, heating on medium to medium-high.

 

Stir until sugar is dissolved

Once the sugar is dissolved, bring the mixture to a boil and reduce it by about half.

Reduce heat to low, pour in your Line 39 Cabernet Sauvignon.

Strain wine if you'd like.

 

Keep warm in a thermos or slow cooker.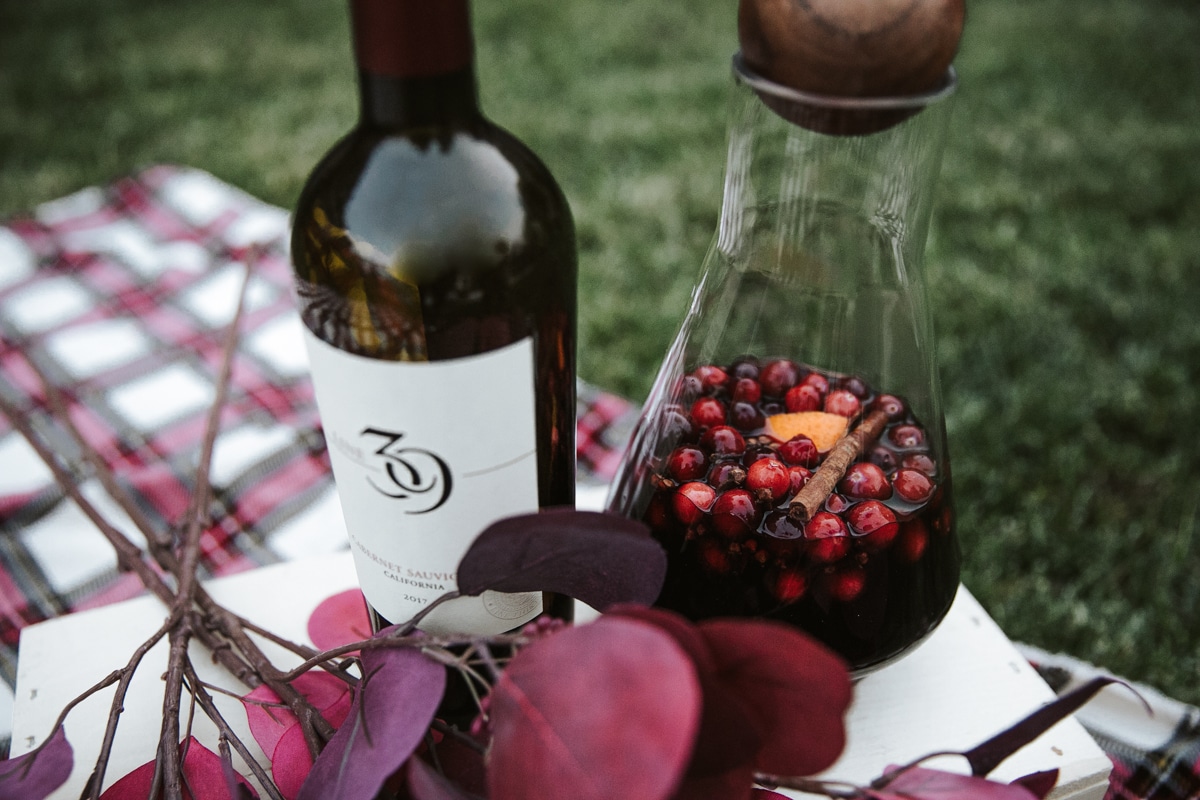 Line 39 is such an affordable wine brand, but I love that they select grapes from the best growing regions in California for their wines.  Their line includes many different award winning reds and whites that are all so good and pleasantly priced in the $11 range.  Whether you like a rich Cabernet Sauvignon that pairs nicely with braised short ribs, garlic mashed potatoes, or slow-cooked pork shoulder, or a medium-bodied Chardonnay that pairs with roasted chicken or fish, or something in between, Line 39 Wine has a great variety for every palate.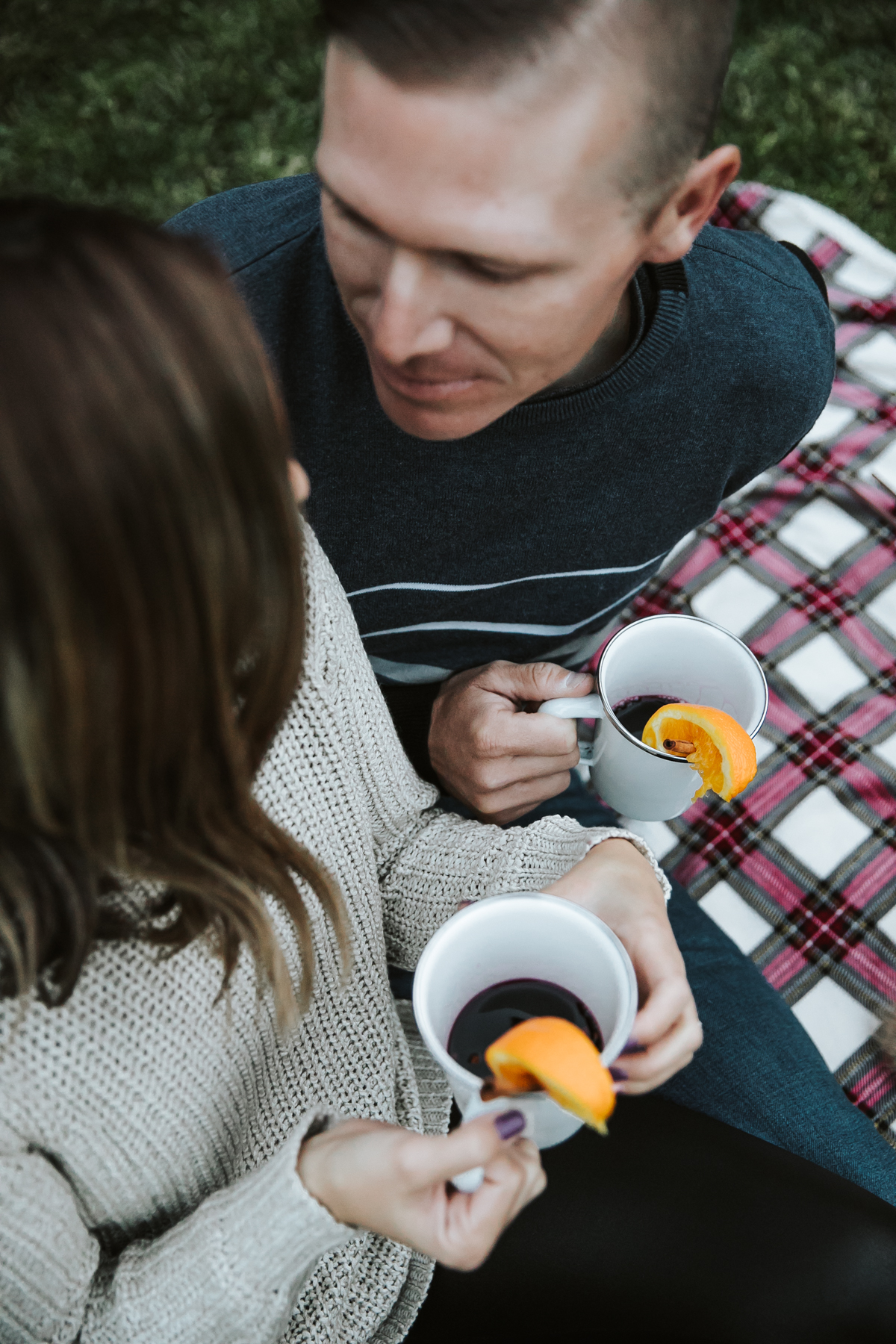 The Perfect Winter Picnic
Aside from the list of winter day date activities listed above, a romantic picnic for two is a must.  Even if you feel like having lunch or an early dinner out, you can still throw out a blanket and enjoy a beverage or two together.  It's something so simple, but also so special.

Set the Scene
When I think of a winter picnic, plaid always comes to mind, so I suggest you use a pretty red plaid blanket for the base of your picnic scene.  Add some fall or winter foliage, some natural elements like wood, and voila!  It's really that easy and just looks so pretty and special.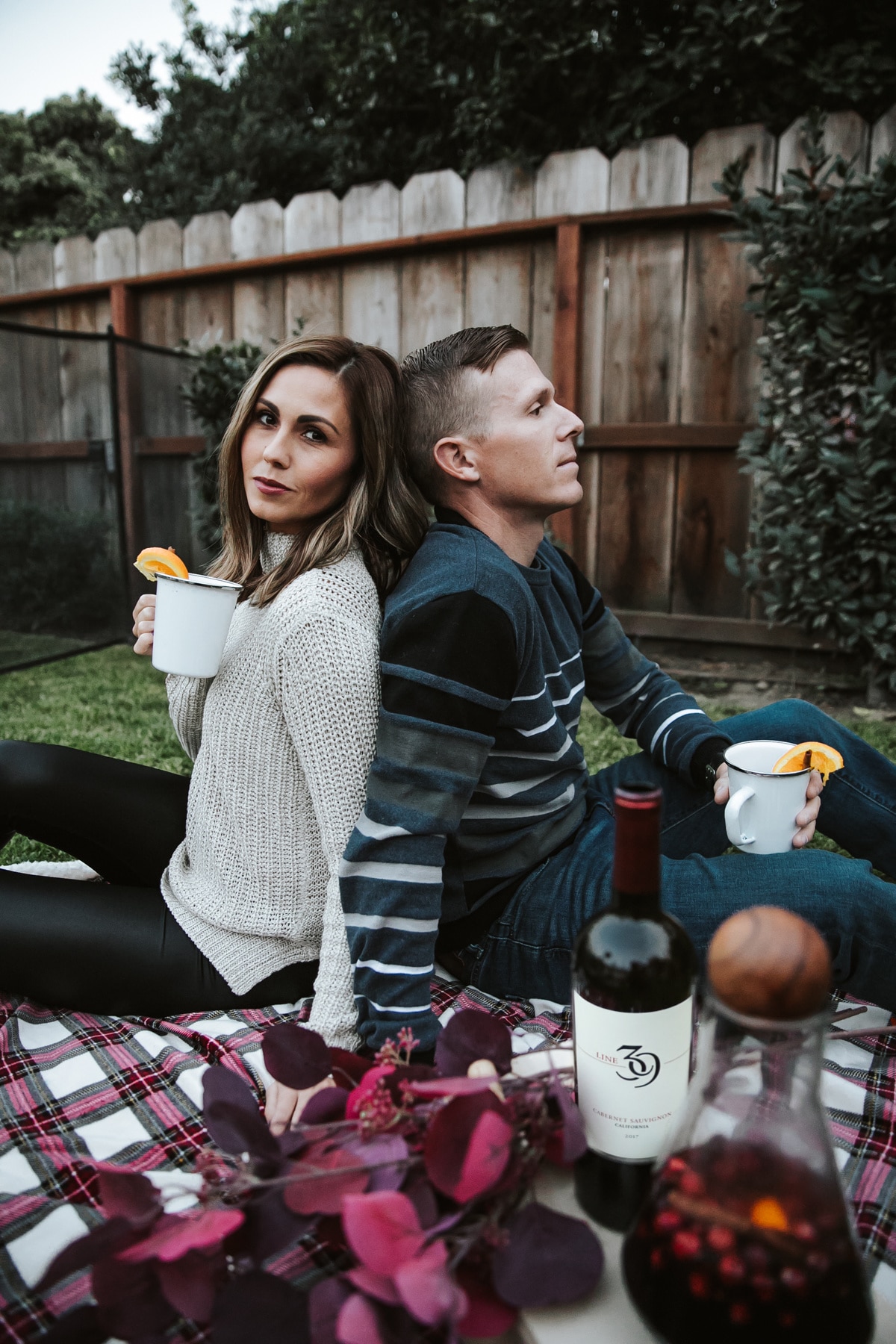 I am all about little staycations and date days in the area you live in.  California has so many great activities to enjoy that are within a couple of hours driving distance no matter where you live.  If you live in Southern California, you have some of the best theme parks around, as well as great snowboarding in the winter, beaches anytime of year, camping, wineries, and more.  I'm more centrally located in Northern California, so I'm within two hours of San Francisco, Sacramento, Yosemite, and even places like Reno and Tahoe.  It's a pretty amazing place to live if you love the outdoors.
You can find a Line 39 Wine retailer near you by visiting their website.  You can also find them on Amazon.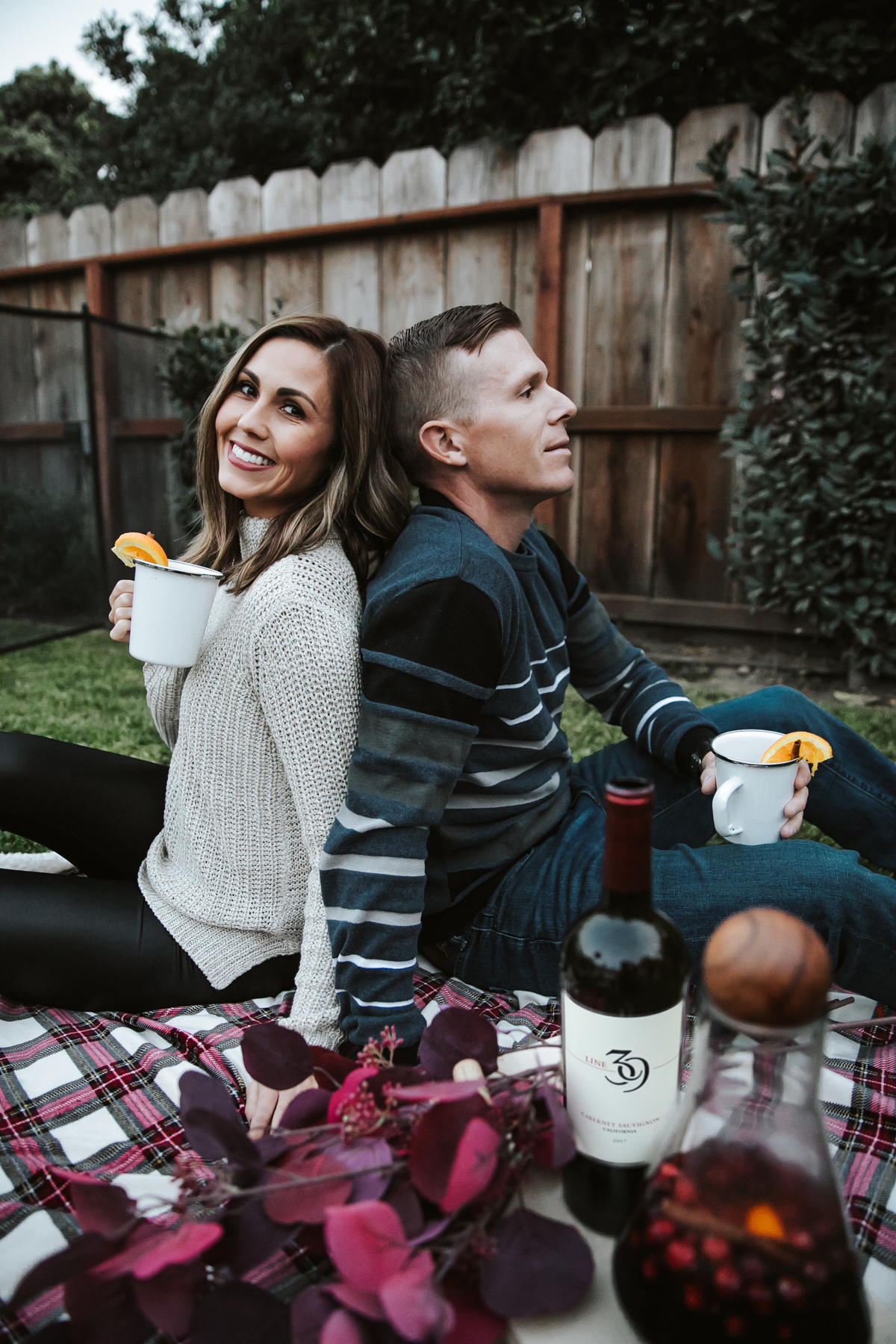 This is a sponsored post written by me on behalf of Line 39 Wine.