Somewhere out there, a guy is jogging on the beach and will lose his wallet somewhere in the sand. Somewhere else a woman might be trying to stuff her bulky wallet into a much too small bag, only to have to grab something like a gym bag to hold her personal belongings. While these used to be typical scenarios, thanks to
Wojo Wallet
they are now becoming a thing of the past! The Wojo wallet is the sporty wallet for the minimalist! Utilizing a unique design, the silicone and neoprene-lined sleeve can hold your cards, driver's license, some cash and even a key in place and secure, thanks to the trusty outer band.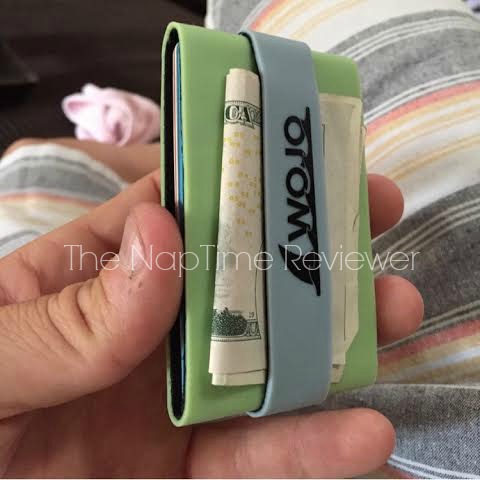 The Wojo Wallet is the only wallet that can truly go anywhere, and is versatile enough for any user! Going to the beach? No problem! Not only is it water-resistant, but the Wojo Wallet also floats! Worried about carrying your wallet with you to CrossFit or Yoga class? Your worries are now over! Wojo wallet is sweat and grunge resistant and can even be tucked into your yoga pants to stay secure.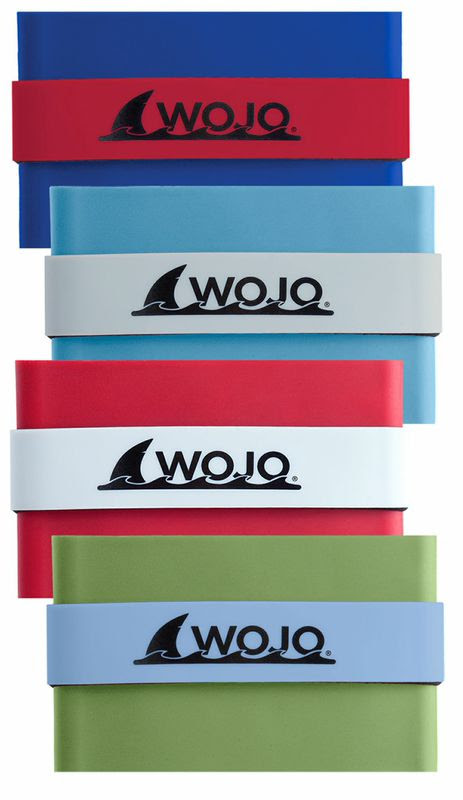 From the moment I received my Wojo Wallet, my husband snagged it for cycling. The Wojo Wallet is now the only wallet he uses. He loves the slim design for work and cycling and has even been spreading the word about it on his personal social media pages. In fact, one of his cycling buddies even purchased one for himself after seeing my husband's Instagram post. I was honestly very skeptical of the Wojo Wallet, at first. I couldn't imagine that it would hold multiple cards and cash in a secure way. I mean, if you look at the pictures it doesn't look very secure, right? Much to my surprise, this wallet keeps everything super secure. What's even better is this wallet is only $12.95. Being the bargain shopper that I am, I would gladly pay full price for this great wallet.
Not only is Wojo Wallet sporty and versatile, but soon to be released is the version of collegiate wallets with team colors and logos. So instead of gripping your bulky wallet at your Alma Mater football game this season, you can be free of the excess baggage while also displaying your team spirit!
Disclosure: I received a free Wojo Wallet to facilitate my review. Regardless of compensation, I only feature products that I feel are beneficial to my readers. My opinion is never influenced by compensation.
GIVEAWAY
Enter to win 1 of 3 Wojo Wallets using the Rafflecopter form below. We will choose our winners after 12/15/14. Good luck!