By now everyone has seen the monthly subscription boxes with products for adults, kids and even pets. You can now even subscribe to sites that have auto-delivery of razor blades, diapers, and cookies, just to name a few. Well, how fun would it be to get a new surprise selection of a pair of socks every month from
Sock Panda
!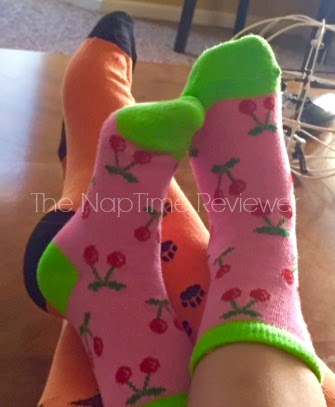 Sock Panda selects a pair of high quality socks for you based on your preference of women's bold or cool, or men's bold or cool patterns and graphics. Every month your socks will be different and you don't know what your socks will look like until you get them! Subscription to Sock Panda runs $12 per month and that includes shipping and handling. I found Sock Panda socks to be just the right thickness, perfect for everything from boots to athletic shoes, and the fabric is very soft. Sock Panda comes in one size for women that fits US shoe size 5-10, as well as one size for men that fits US shoe size 8-12.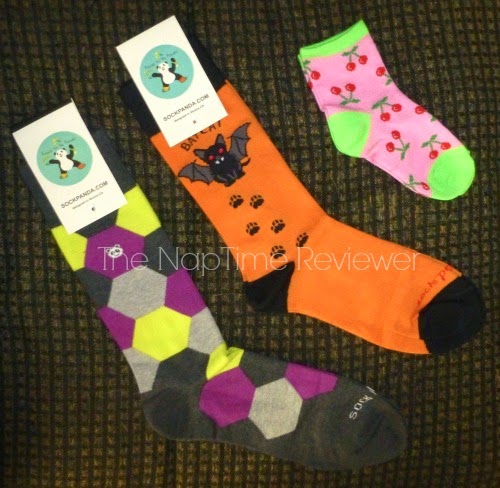 Do you have someone on your shopping list that is really hard to buy for? Give them a gift subscription to Sock Panda! They will be thanking you month after month!
Sock Panda is located in Venice, California and was established in 2011 to "change the way people see, buy and wear that most overlooked article of clothing: socks." Sock Panda also gives back with each signup subscription by donating a pair of socks to someone in need at senior centers, schools for underprivileged children and the homeless.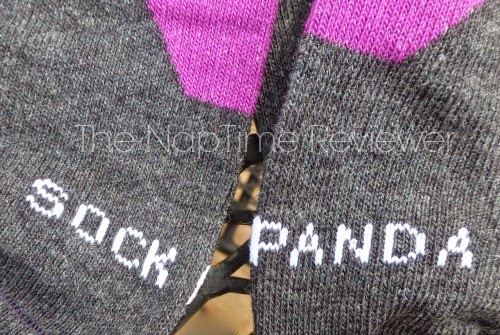 Visit the
Sock Panda on Facebook
to see some of their unique and fun sock designs, as well as some cute "socktoons." I even saw some past discounts for 25% off the first months' sock subscription, so keep checking back. I love their seasonal sock designs, like the Batcat Halloween socks above, but their use of bright colors makes their socks truly unique. If you are unsatisfied, or don't get compliments on your socks, you can send them back and Sock Panda will send you a replacement pair of socks.
Everyone needs socks, so why not make a statement with fun and fabulous designs from Sock Panda!
Right now readers of The NapTime Reviewer can save 10% at Sock Panda with the code "naptime."
Disclosure: I received samples from Sock Panda to facilitate my review. Regardless of compensation, I only feature products that I feel are beneficial to my readers. My opinion is never influenced by compensation.