When I think back to my childhood, I remember playing teacher, post office, kitchen, etc. with my brothers.  Mostly because I liked being the bossy big sister, but also because pretend play makes childhood fun.  By pretending to be something you're not, you get a chance to come out of your comfort zone and you end up learning a lot about yourself, no matter what age you are.
This post contains my Bramble Box affiliate link.  Clicking or ordering through my referral link helps us track purchased made from The Naptime Reviewer and helps me earn extra money.
I spend my evenings scouring Pinterest for creative activity ideas for my daughters.  What I've learned about myself from doing this, though, is that I can pin projects all day long but actually purchasing the supplies and following through with them is a whole different ball game.  Life gets away from me sometimes and for that reason I 100% support businesses like Bramble Box.
Bramble Box is a subscription service for kids that delivers fun, educational pretend play props to your doorstep for around $25 each month.  They come with just about everything kids need to create a pretend workplace with little-to-no adult help required.
6 Pretend Play Ideas from BrambleBoxProps.com
Post Office
Veterinarian
Gardener
World Traveler
Wizard – Magic Science
Ice Cream Shop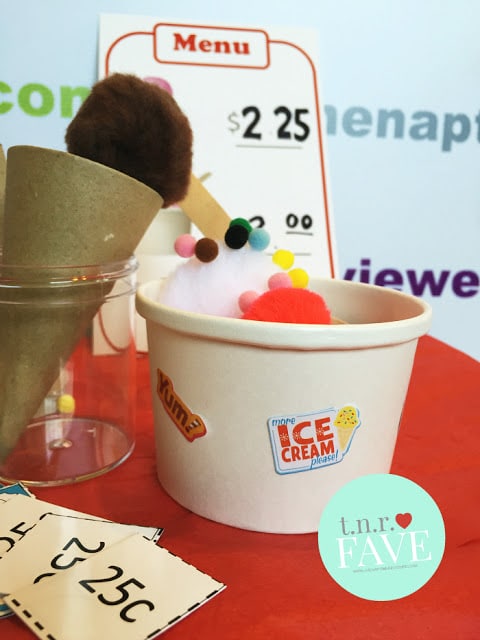 The holiday edition Bramble Box theme is Ice Cream Shop.  My four-year old daughter and I have been having so much fun playing ice cream shop this month.  It's one of our favorite desserts and she enjoys pretending to act like the employees at our local ice cream shop.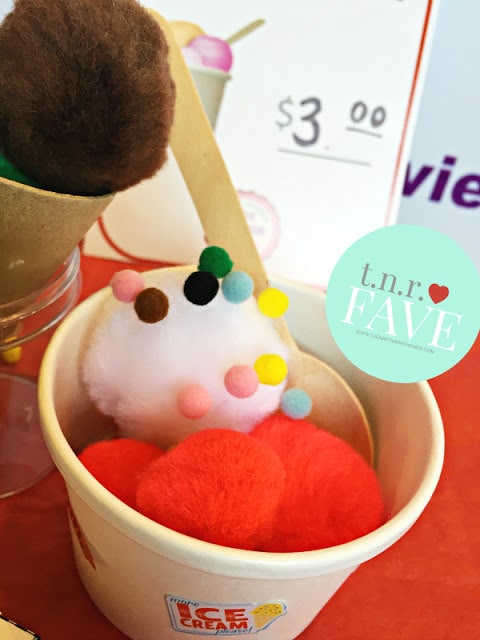 Check out what comes in the holiday edition Bramble Box in our video below: