'Tis the season to be jolly. That means I have to decorate the house, hang the Christmas lights, drag out the fake tree, decorate the fake tree, hang the stockings, shop for gifts, work on holiday projects with my three-year old, attend holiday events… ugh! Christmastime can sometimes be more stressful than fun – if you allow it to be.
This Christmas, I vow to have a stress-free holiday. I vow to stress less about the home decor and devote more time to my daughters and to making their Christmas the very best. I vow to settle with hanging the Christmas lights a little bit later this year. So what if my Christmas cards are still on their way from the printers? I will not stress about it. As long as they arrive to their destinations by Christmas day we'll be good.
Luvs diapers, a trusted name in baby care, knows that the holiday season is full of stressful moments, but they don't want diaper leaks to be one of them. Luvs wants everyone to enjoy a leak-free holiday. Leaks can disrupt even the most routine baby's sleep schedule during the holidays. Keeping baby leak-free through the night will make for a merrier morning. Luvs with NightLock offers its largest absorbency area EVER to help lock wetness away, which means less leaks during the holiday season for baby and more time for parents to enjoy the festivities. Second time parents have a better idea of which diapers they'll use based on their experiences with their first child which is why more second time parents prefer Luvs.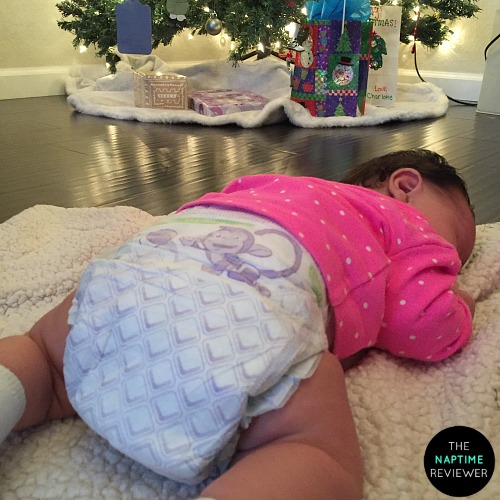 I learned that I loved Luvs diapers when my first daughter was about one year old. Luvs were cheaper, softer and worked better than the other brands of diapers I was using at the time. With my newest daughter, we've tried five different brands of diapers during a little trial we conducted (just for fun). We've tried the natural brands, store brands and big brands and Luvs is our favorite because of the softness, absorbency and price. We're experiencing more consecutive hours of sleep (great for mommy) and less diaper rash with Luvs.
"This review and giveaway was made possible by Double Duty Divas and Luvs. I was compensated for my participation in this campaign, but all opinions are 100% mine."
Have you checked out the Luvs adorable "Will it Leak" video series yet? Well, 'tis the season of holiday miracles. This year Luvs is turning clicks into free diapers. From December 9th – 25th, for every view their "Will it Leak – Santa Suit' video receives on their social media channels, Luvs will give a diaper to a child in need through the Children's Miracle Network.
The holiday fun doesn't stop there! This holiday, Luvs is also inviting parents to whip up a baby book for their child in a few quick clicks with Luvs and Tweekaboo.
Please join Luvs and celebrity dad, expectant father and Donald Faison for a #LuvsLeakFreeHoliday Twitter Party on Thursday, December 11th, from 9-10pmEST, where we'll be sharing personal holiday leak stories.
GIVEAWAY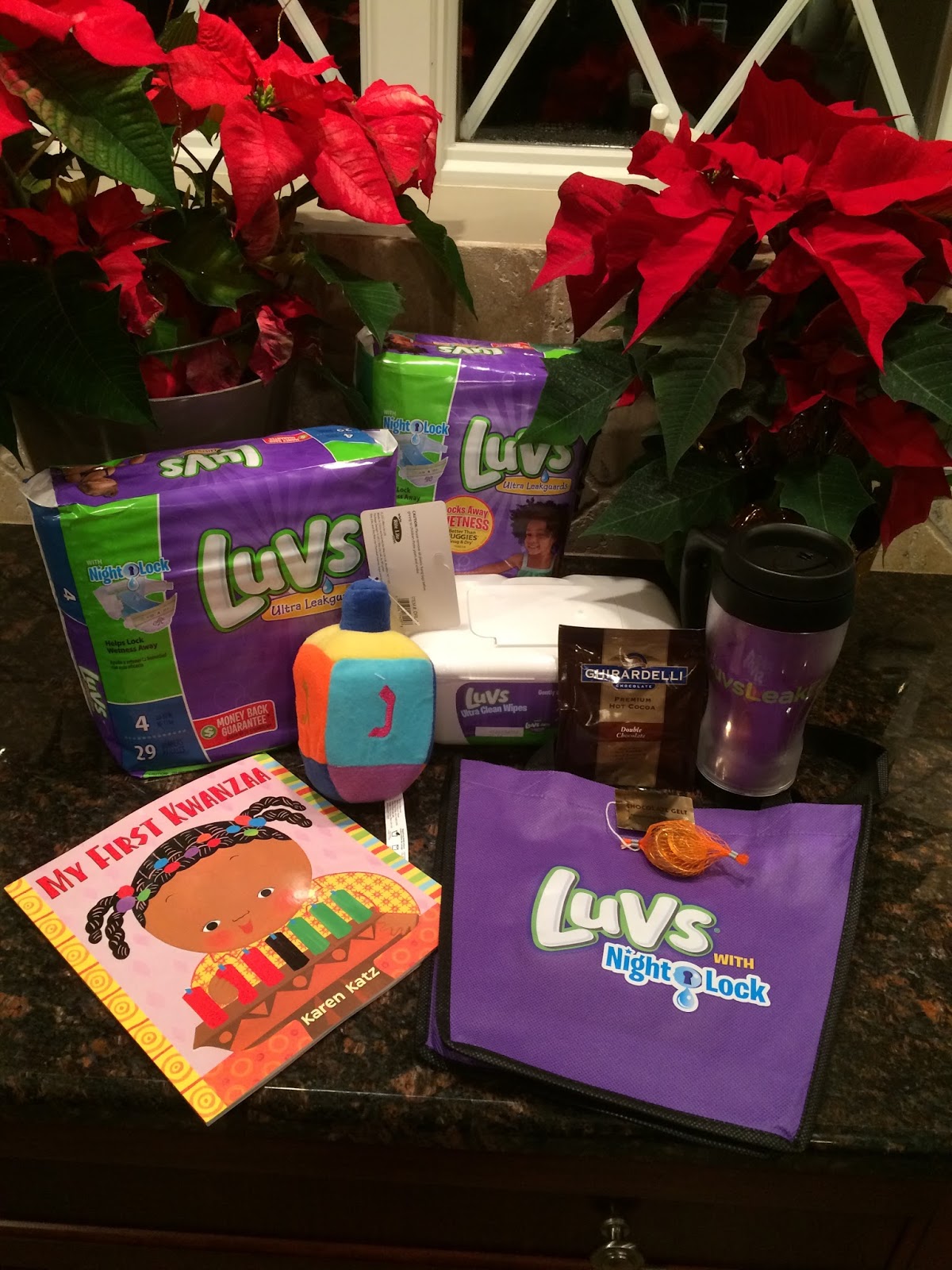 Enter to win a branded Luvs tote bag, #LuvsLeakFreeHoliday travel coffee mug, Hot chocolate, Luvs branded purple star ornament,
MyFirst Kwanzaa book
,
Plush Musical Dreidel
, Hanukkah gelt, Two packs of Luvs diapers and a tub of Luvs wipes using the Rafflecopter form below. We will choose one winner after 12/17/14. Good luck!