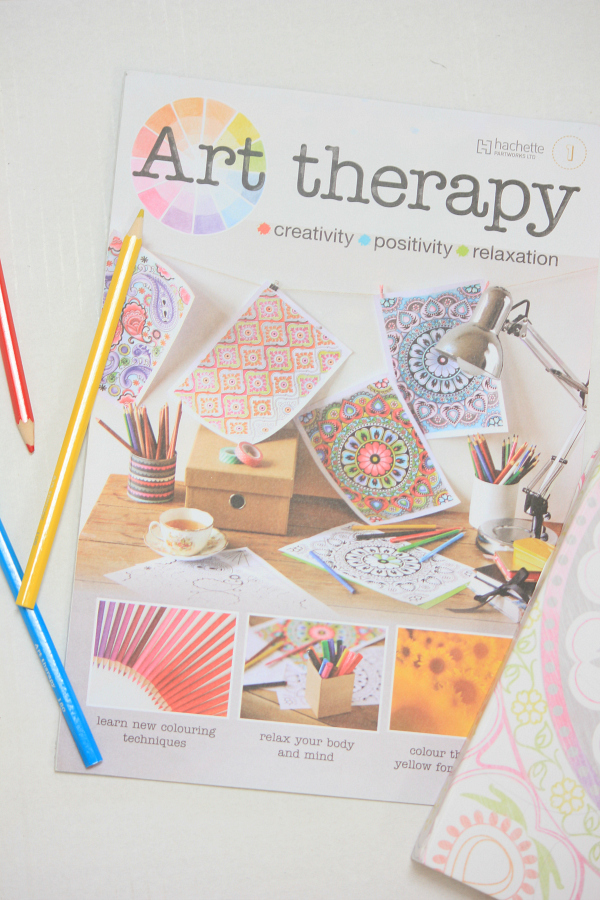 Since posting about my love for adult coloring books last month, I've been seeing so many people jumping on board with this trend. I'm loving all of your Instagram pictures of your coloring pages. While I'd love to take credit for the sudden interest in coloring books, I honestly believe that people are simply learning about the
mental health benefits
that coloring can provide.
Coloring for your Mental Health
Taking time to color means taking time for yourself. It allows you to reflect on your own thoughts, direct your negative thoughts to a more positive, simpler activity and is actually really fun.
I find that I can concentrate better and think more deeply while doodling or coloring, and I've been this way since high school. During classes, I would find myself drawing hearts, stars and flowers around the boarders of my lecture notes but somehow it helped me retain the information better. I do some of my best reflecting and goal-setting during my little Art Therapy breaks.
Coloring takes you back to a more simpler time in life where you have little to no responsibilities. That brief little coloring session is a mental escape and can work wonders on stress and anxiety.

Art Therapy Subscription
There are a lot of different coloring book brands out there but I've been receiving the Art Therapy subscription which works a little like a magazine subscription service. They deliver coloring books and art supplies to your door for around . What I love about their coloring books is that they aren't bulky or overwhelming and they actually teach the recipient valuable art techniques. The coloring pages are not
How to Get Free Art Supplies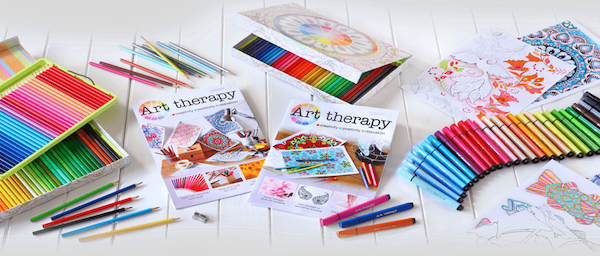 Everyone loves a good freebie now and then, right? If you subscribe to Art Therapy's delivery program, you'll automatically receive free art supplies with your four monthly issues. You can visit us.arttherapycollection.com to learn more about the types of art supplies you'll receive and when you'll receive them. So far, I've received free colored pencils, markers, a pencil sharpener and a colored pencil organizer.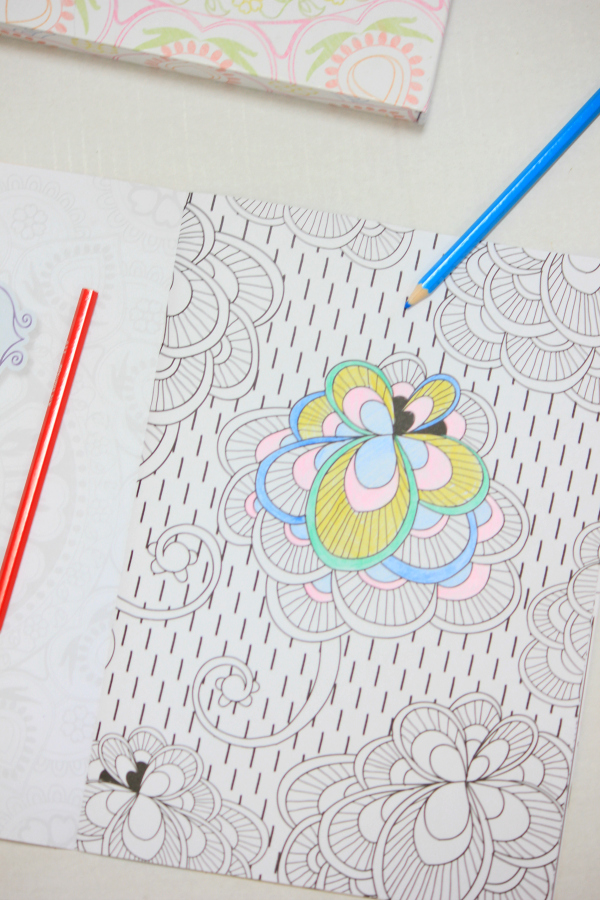 You can learn more about Art Therapy by visiting their
website
. As I mentioned, Art Therapy is a monthly subscription service that sends you four issues per month, sort of like magazines. You have many coloring pages to choose from and you also get free gifts each month – all for around $24 per month.
Continue sharing your coloring pictures on Instagram and don't forget to tag #tblmdaily so we can check them out!
This post is part of a sponsored three-post series for Art Therapy adult coloring books. You can view PART 1 here. Regardless of compensation, I only feature products that I like and that I feel would benefit my readers. My opinion is always my own.