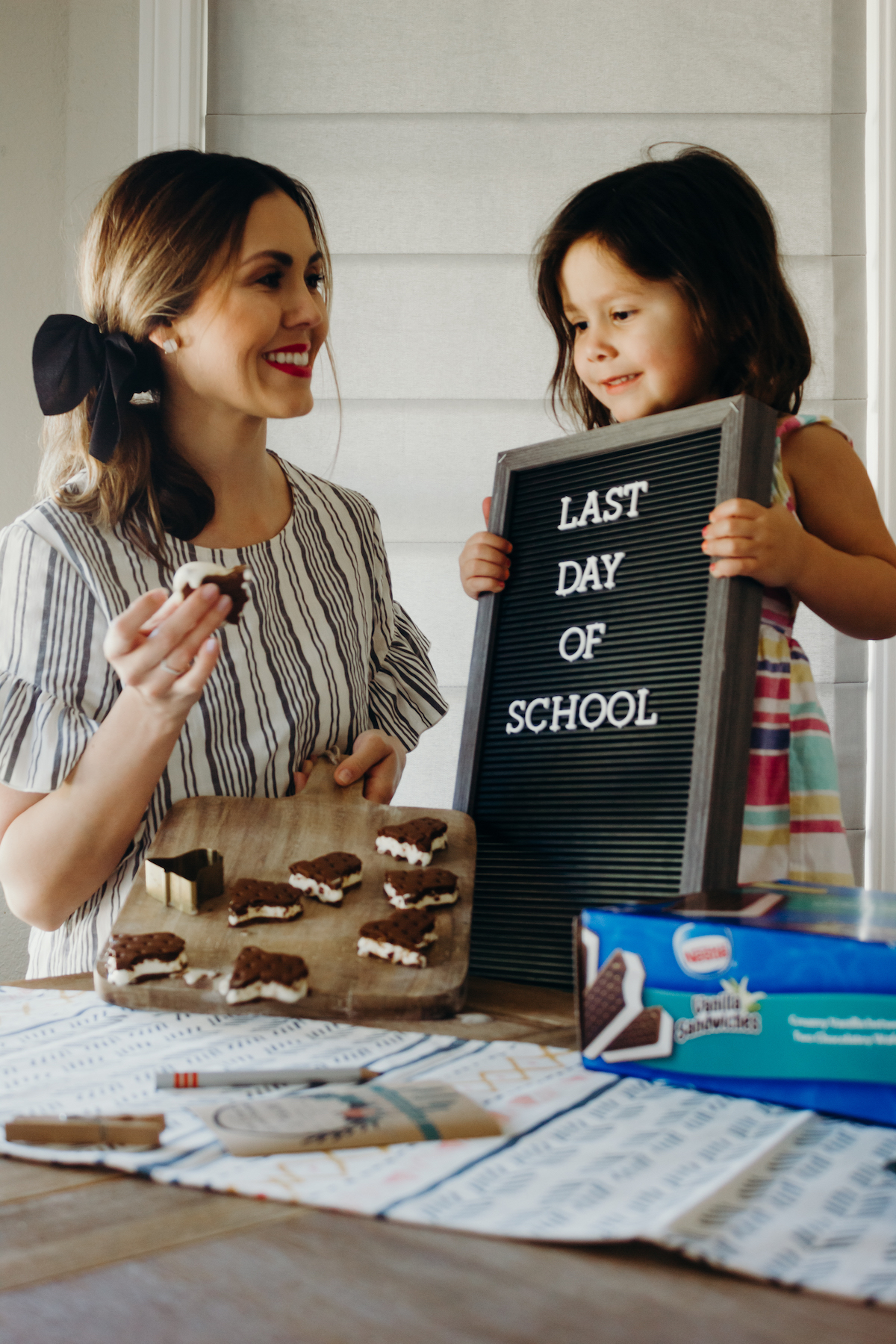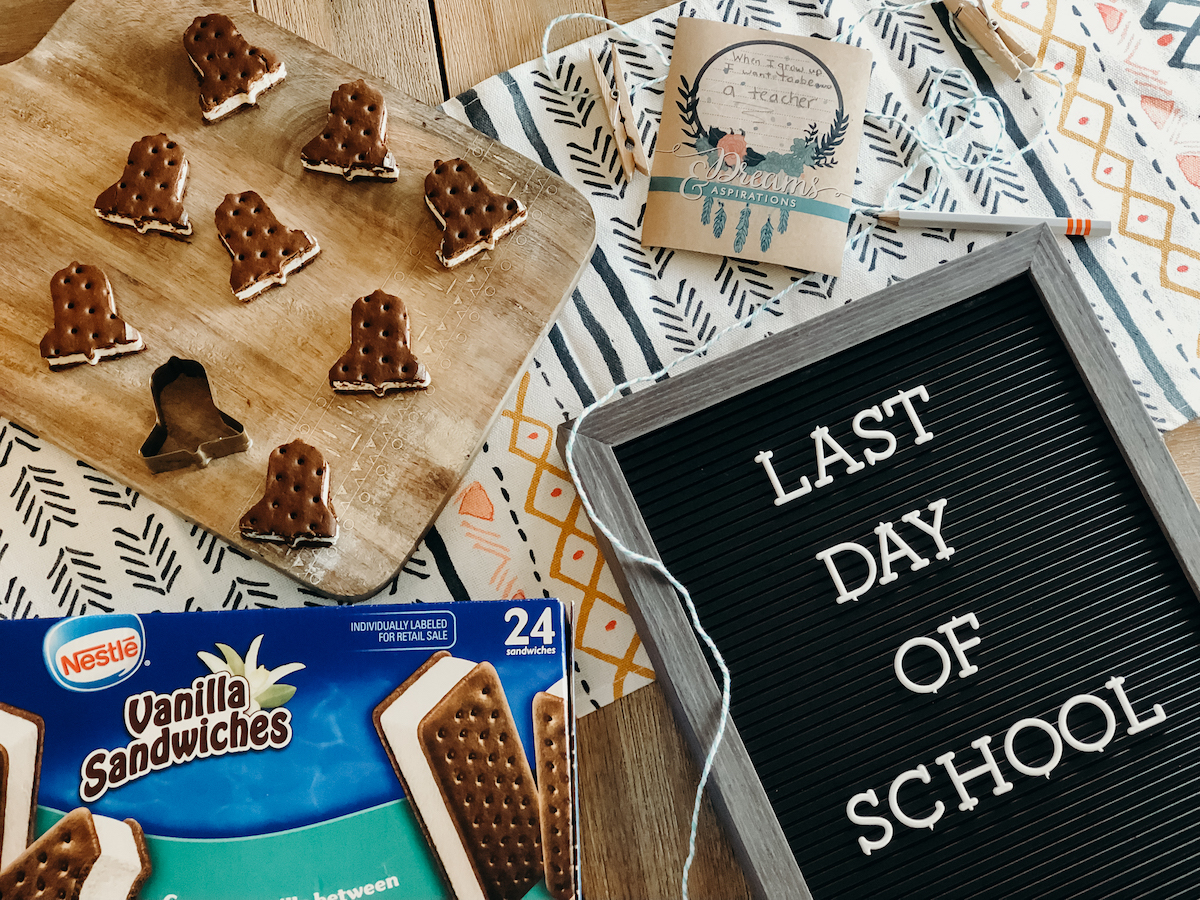 Themed school parties are some of my favorite memories from childhood.  The parents from my classes always went the extra mile to make our parties special and I want to do the same for my girls.  As room mom and participant in the parent teach club (PTC), I'm always looking for creative school party snack ideas.  There's lots of holiday school party themed ideas on Pinterest, but I thought it would be fun to come up with some new ideas that aren't so holiday focused.  If you are looking for class party snacks that work for the first day of school, the last day of school, or even the 100th day of school, these are perfect.
This post is part of a sponsored collaboration with Smart & Final.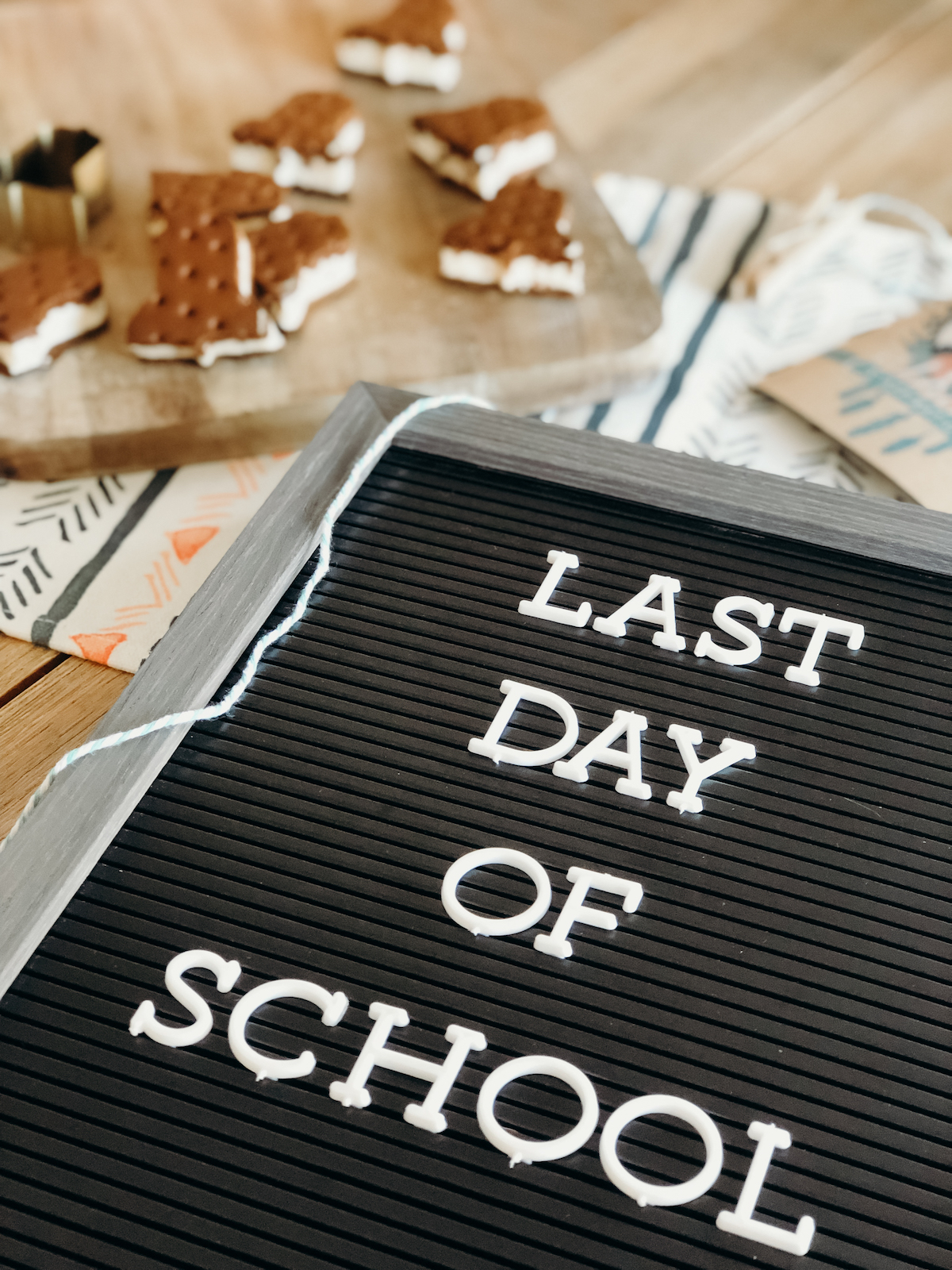 School Parties as Incentives
Class parties are a great way to incentivize kids to reach their academic or fundraising goals.  Our PTC collects box tops throughout the year to earn extra money for the school.  This year I was partly in charge of gathering those from each class and getting them turned in on time.  Our incentive for the kids who collected the most box tops was an ice cream party at the end of the year.  This got the kids even more excited to ask around for extra box tops and ice cream is an inexpensive way to reward them.
Smart & Final has so many frozen foods that make great school party snacks.  Not only do they have boxes of individual ice creams, mini corn dogs, chicken nuggets, and breakfast foods, but they also sell 5 qt containers of ice cream.  Who else remembers those giant tubs of ice cream from childhood?  They are the best.
School Party Snack Ideas
School Bell Ice Cream Sandwiches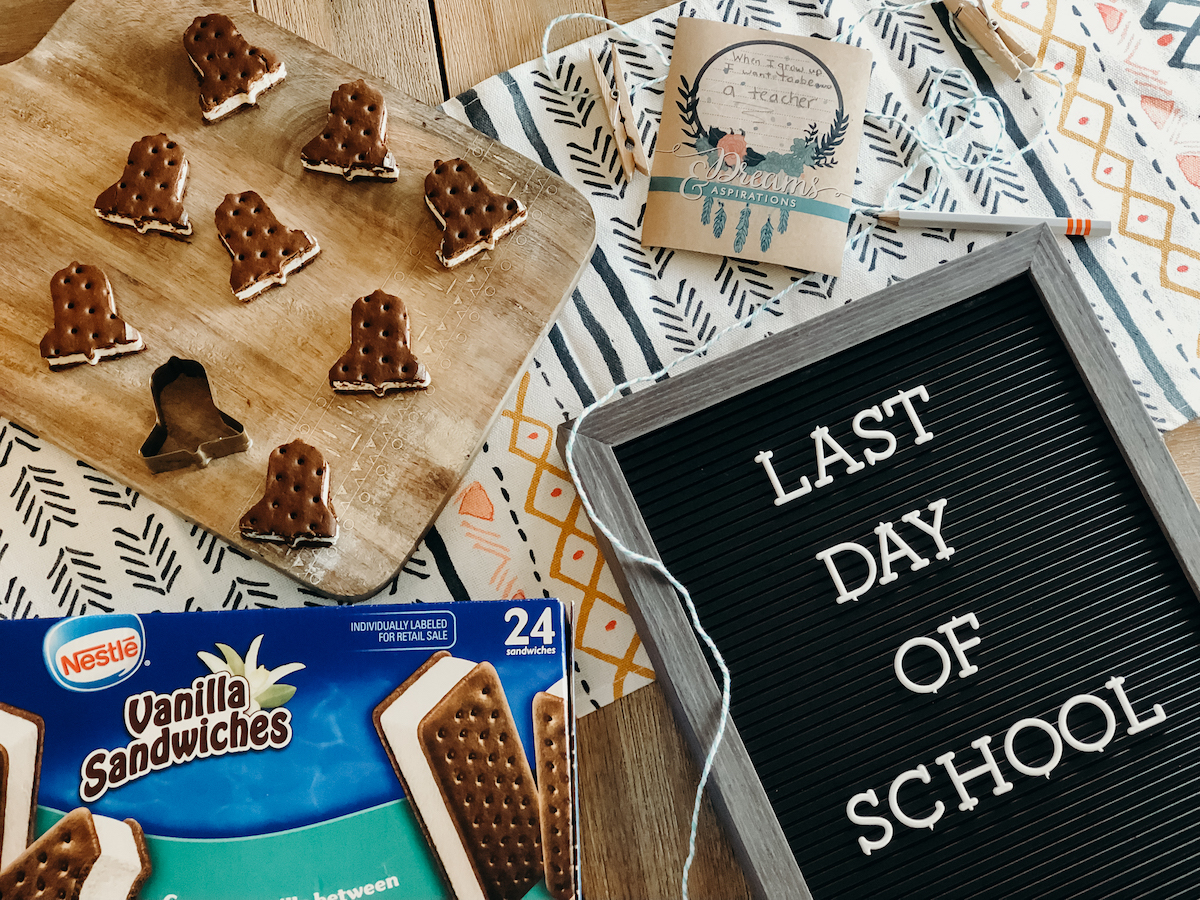 These easy school bell ice cream sandwiches were made with a cookie cutter and an ice cream sandwich.  There was very little labor involved in this school party snack idea, so it's perfect if you are in a hurry.  You can even switch it up with other cookie cutter shapes if you need them to be a different theme.  You can easily pick up a small bell cookie cutter online or at one of your local baking stores – just make sure it's not wider than the ice cream sandwiches.
I purchased the 24 count pack of Nestle ice cream sandwiches from Smart & Final and was able to get two bell cutouts from each sandwich.
Tip: I used a meat tenderizer to apply pressure to the cookie cutter to avoid hurting my hand on the sharp edges.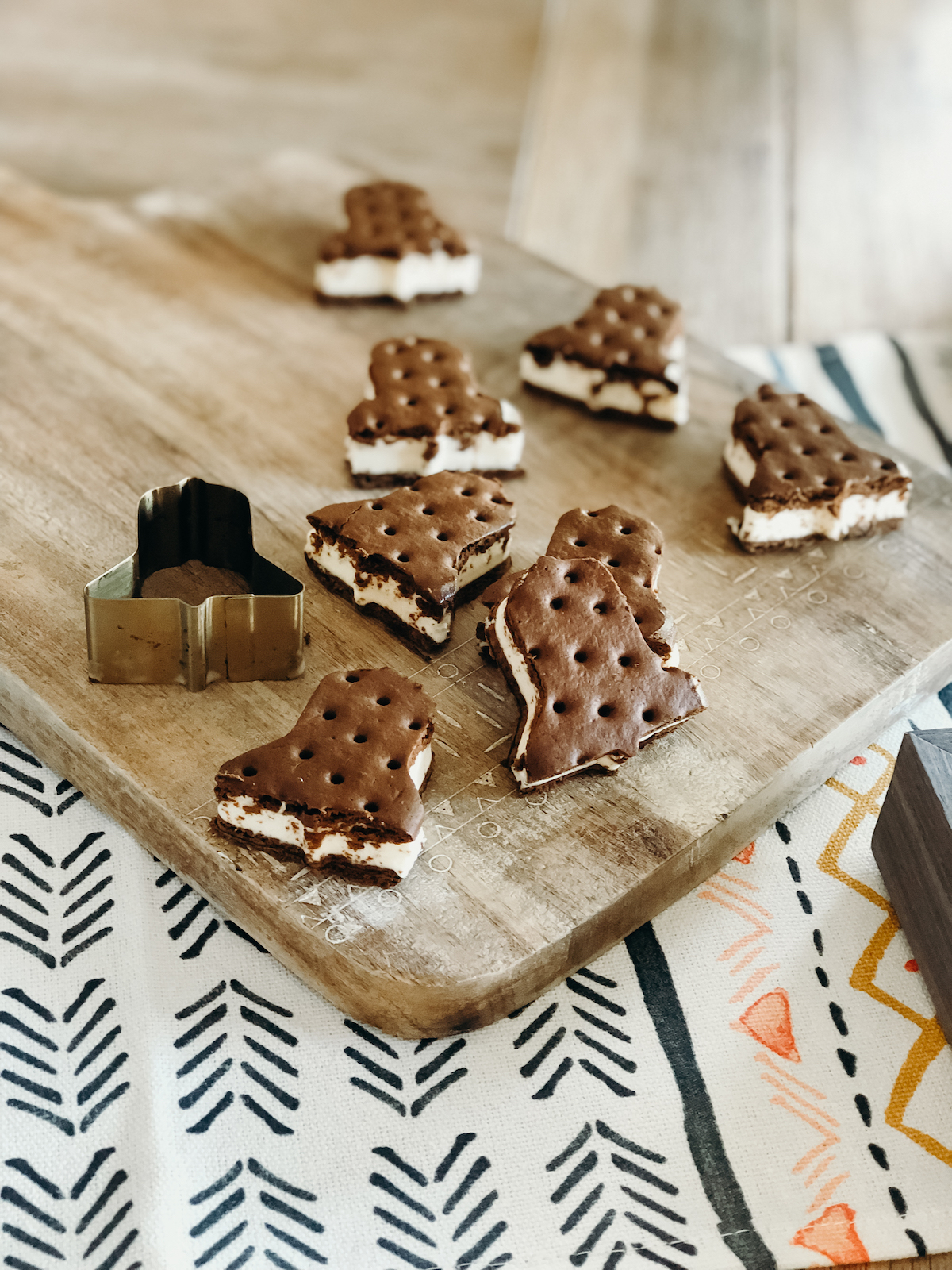 Free When I Grow Up Printable
I picked up these beautiful "dreams and aspirations" cards a few years ago when I was planning a baby shower.  Unfortunately I'm unable to find them to link for you, but I made a kid-friendly "when I grow up" card that you can just print from home (scroll down).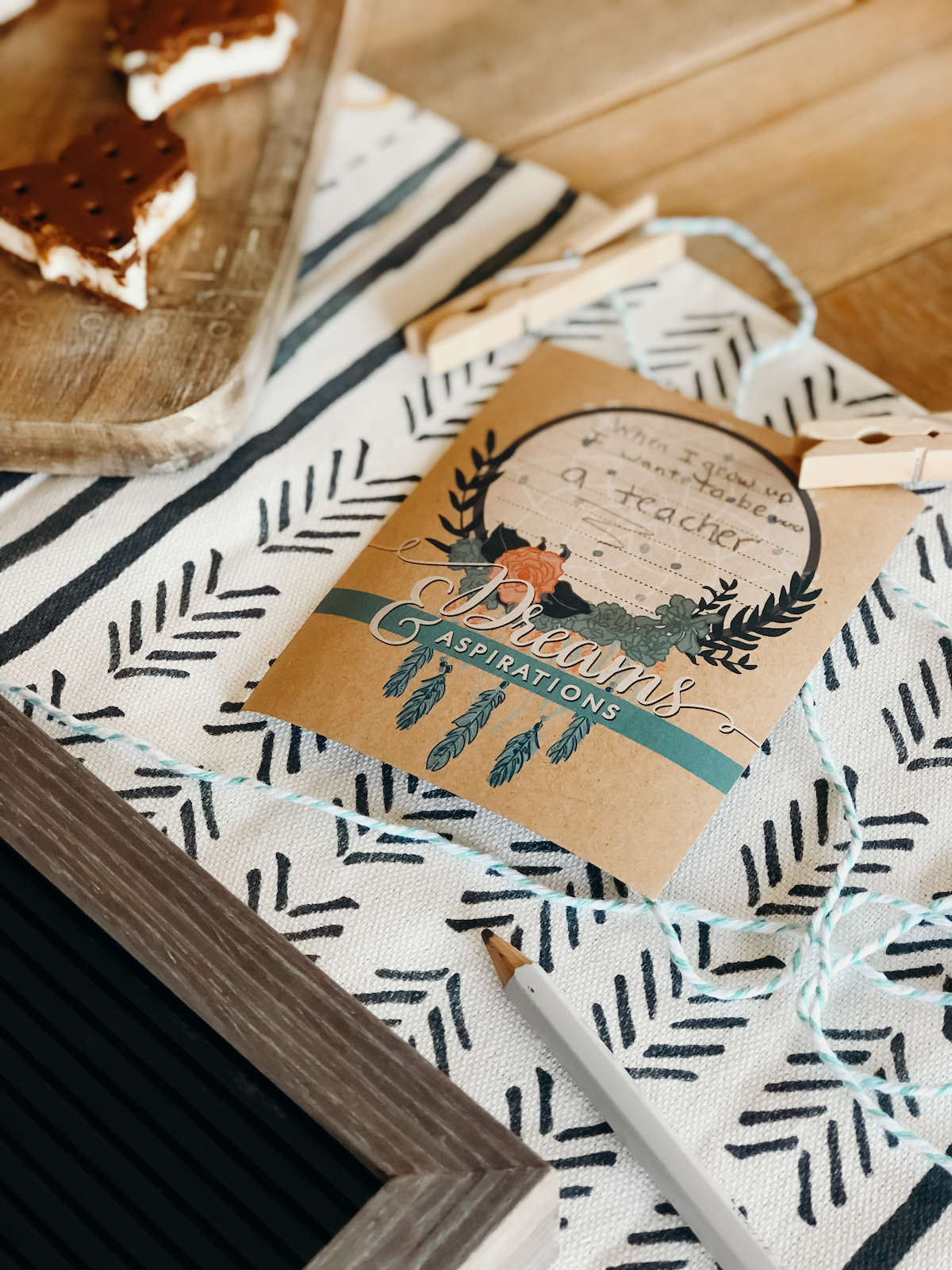 These "when I grow up" printable are fun to use on the first or last day of school.  Kids can fill them out and save them as a memory from the school year.
To print, right click the image, save to your computer, and click print.
A lot of schools throw parties for the last day of school and these bell ice cream sandwiches are the perfect treat.  Because the small bell isn't the full ice cream sandwich, classes that are following strict health rules can probably get away with them.
Mini Corn Dog Caterpillars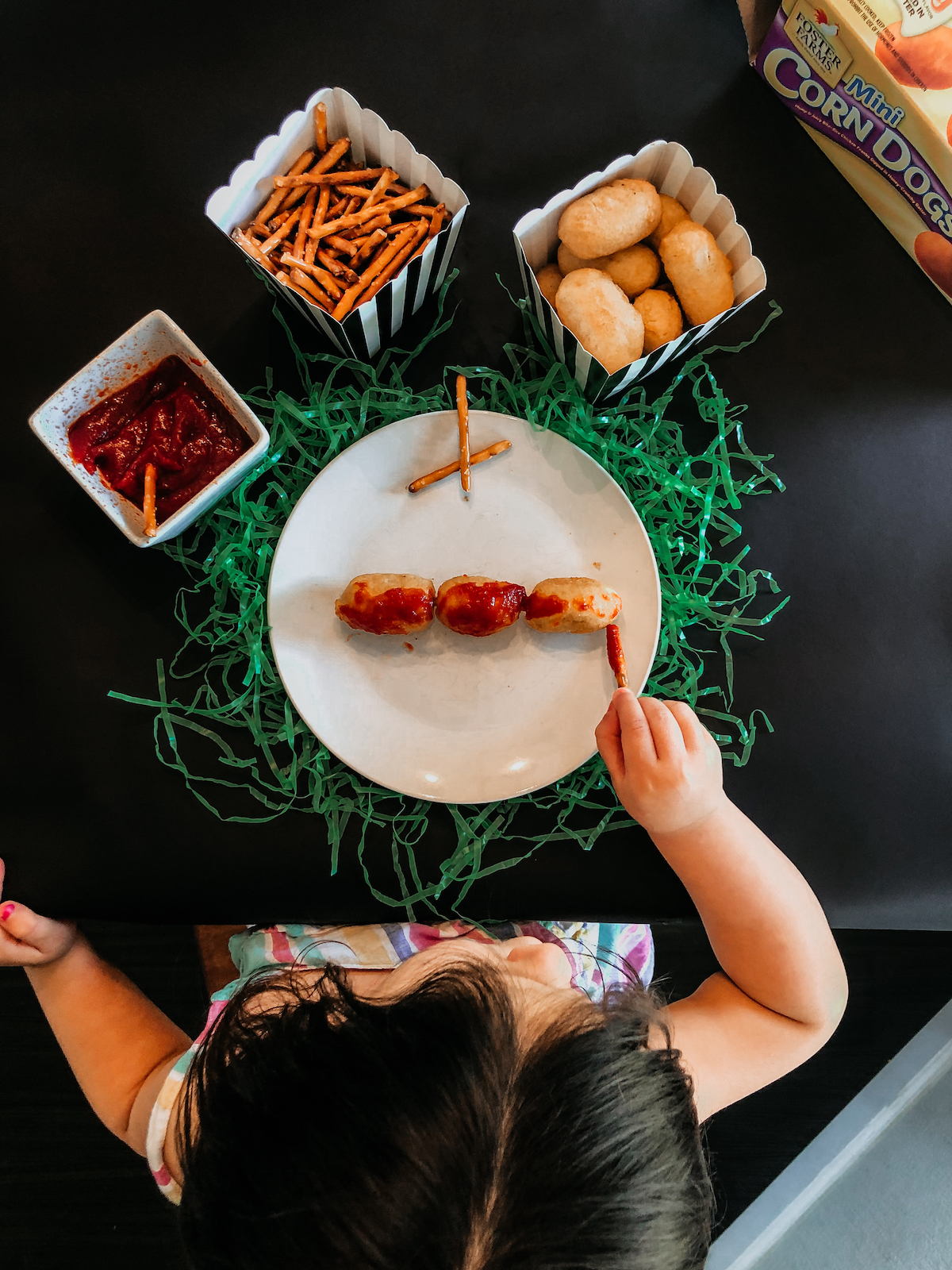 If you are looking for a cute school party snack idea for younger kids, these DIY mini corn dog caterpillars are so fun.  You can use pretzel sticks to connect mini corn dogs together to create a caterpillar.  Kids can then "paint" their caterpillars with ketchup and mustard using the pretzel sticks as a paint brush.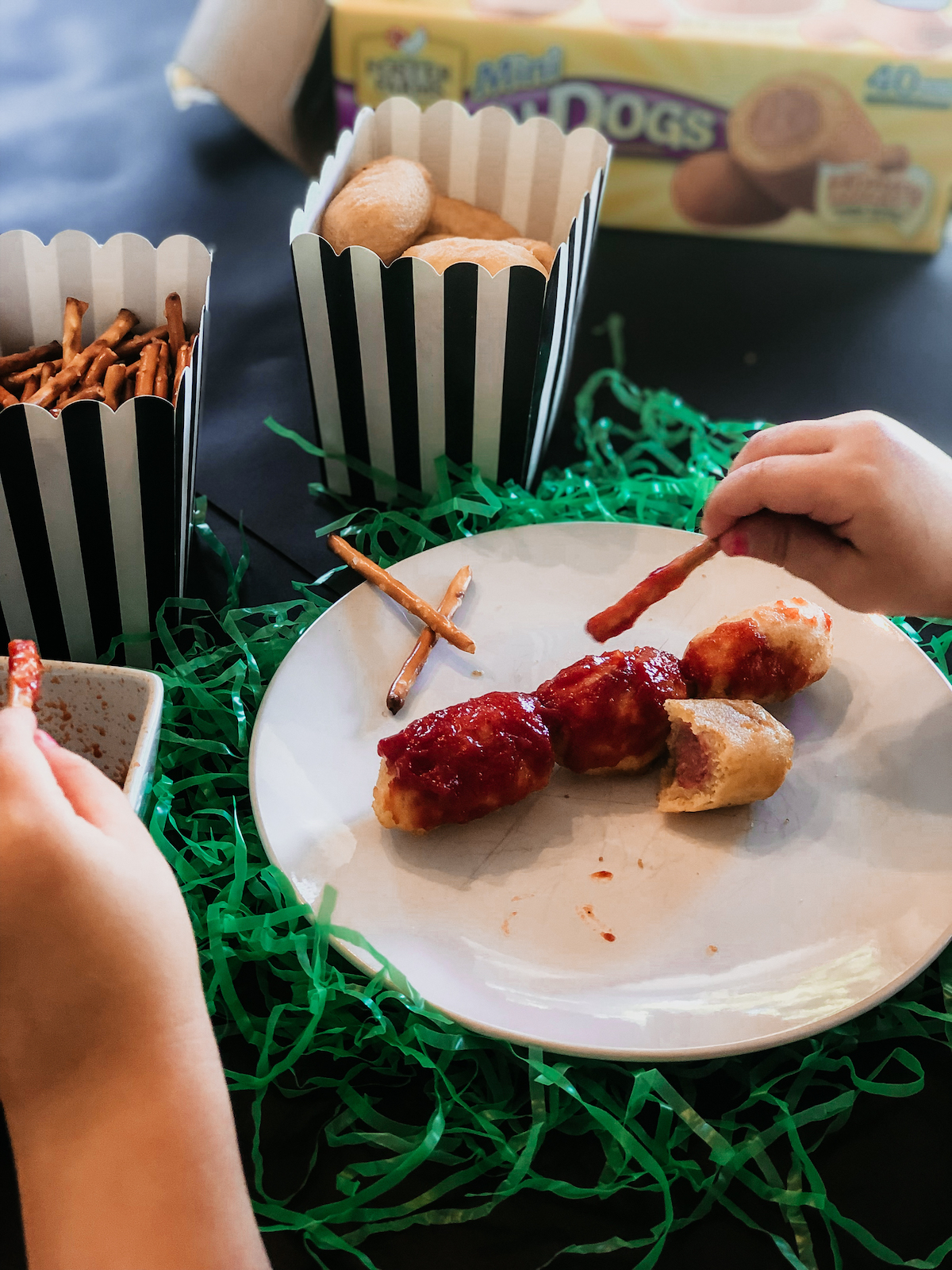 I purchased the Foster Farms brand pack of 40 mini corn dogs from Smart & Final which is enough for my little one's preschool friends to make a caterpillar with 3-4 corn dogs each.  You can buy any brand of pretzel sticks for this project and you really can't mess it up.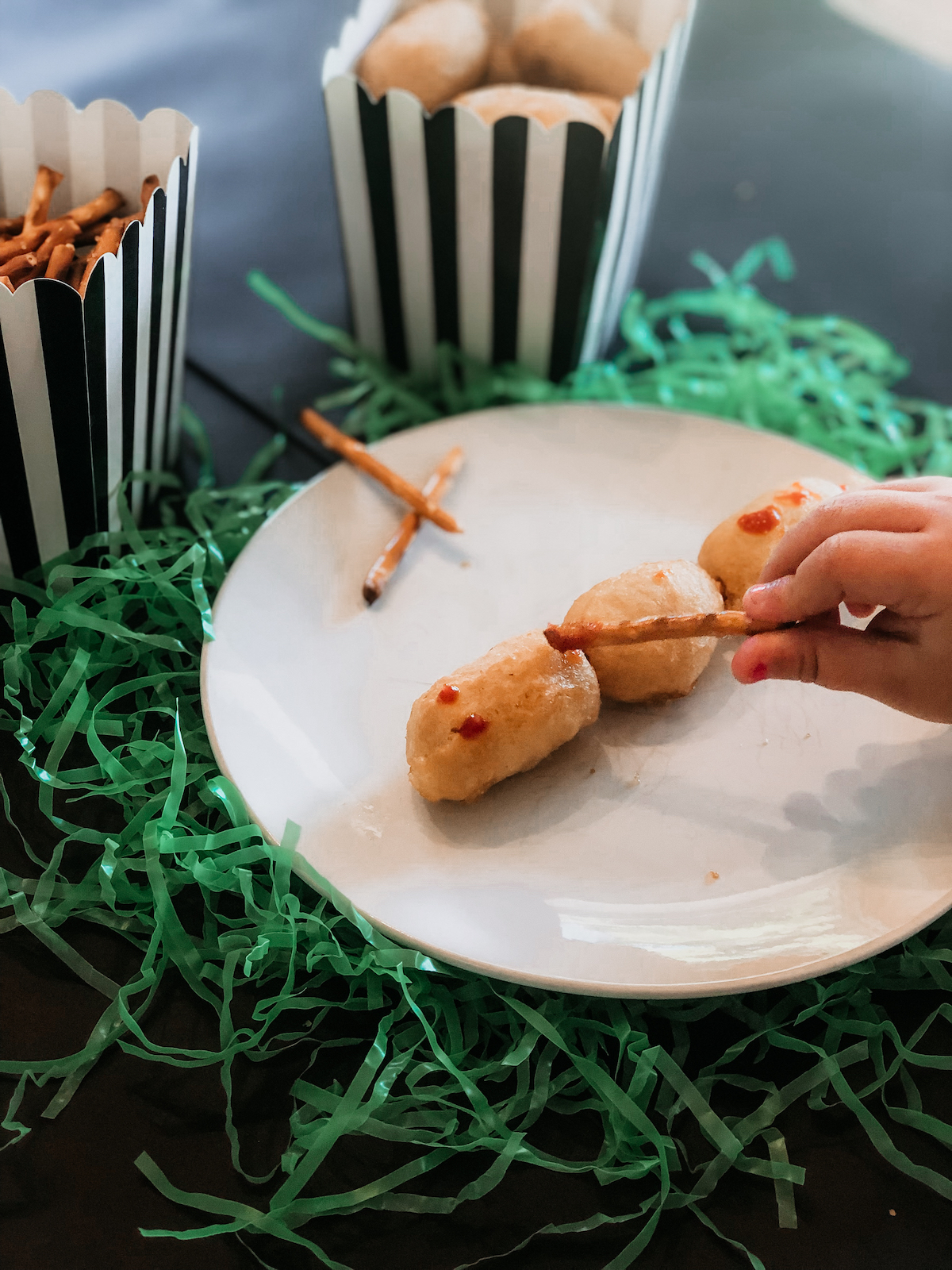 Smart & Final Frozen Food Promotion
Smart & Final is running a special promotion for frozen food items right now.  When you purchase $40 of participating frozen food items between March 6th and April 2nd, you will receive a $10 coupon good towards a future shopping trip plus a code to enter into a contest for daily $100 gift cards and a grand prize trip to Kauai.