This post is sponsored by FAGE; however, all thoughts and opinions are my own.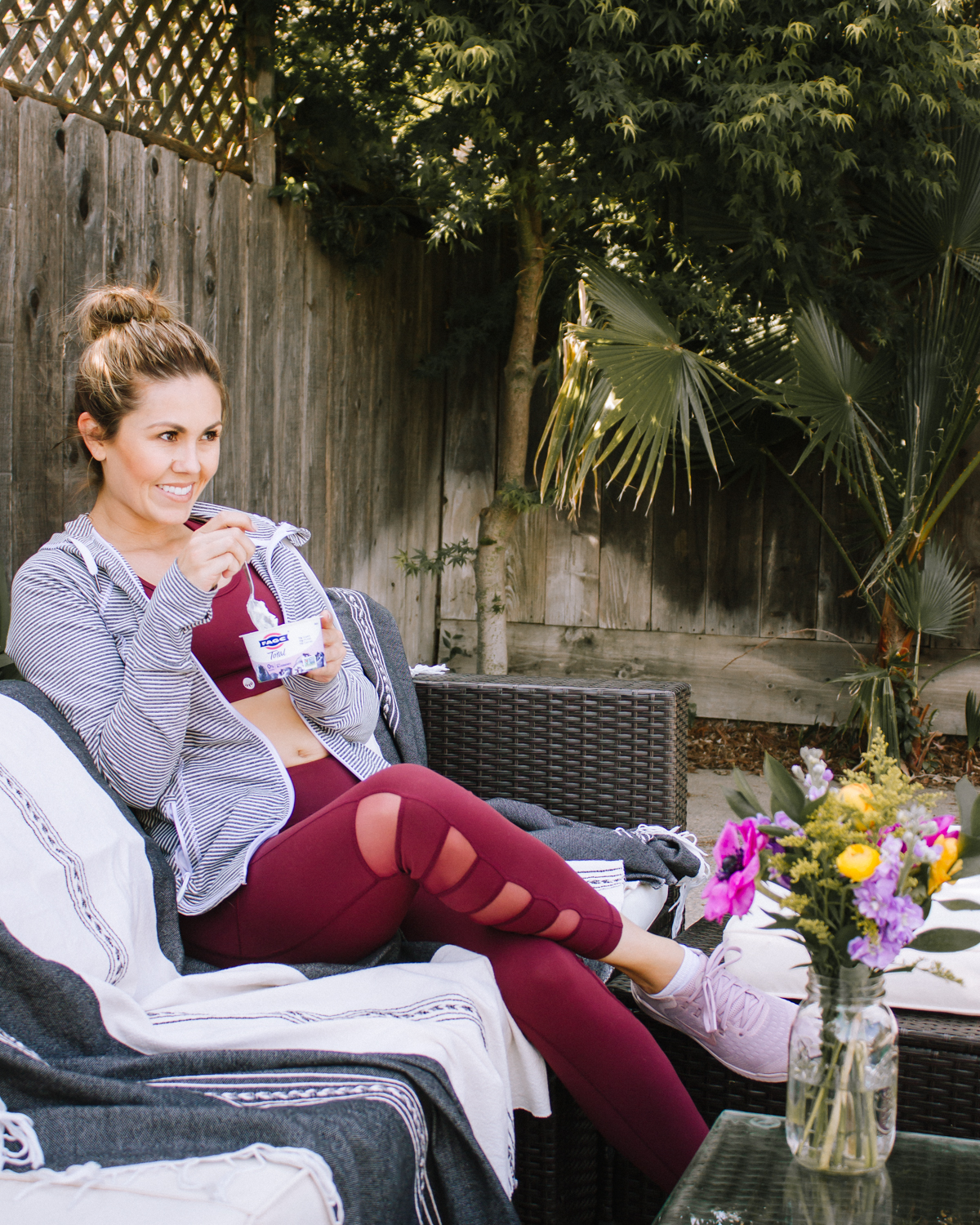 First of all, I am in no way a healthy eating "expert" but I sure can use Pinterest and Google like a pro!  And through those searches I've found some great healthy snack ideas that work for at home or on-the-go.  If you, too, have been searching for some snack inspiration, I hope to be of some help.
Whether you travel often or are just one of the many humans that are seemingly never home, maintaining a healthy diet can be so challenging.  I work from home and still have trouble keeping it healthy at all times.  Something that I have learned is to always keep my fridge stocked with certain foods that not only taste great, but provide me with protein and wholesome nutrients.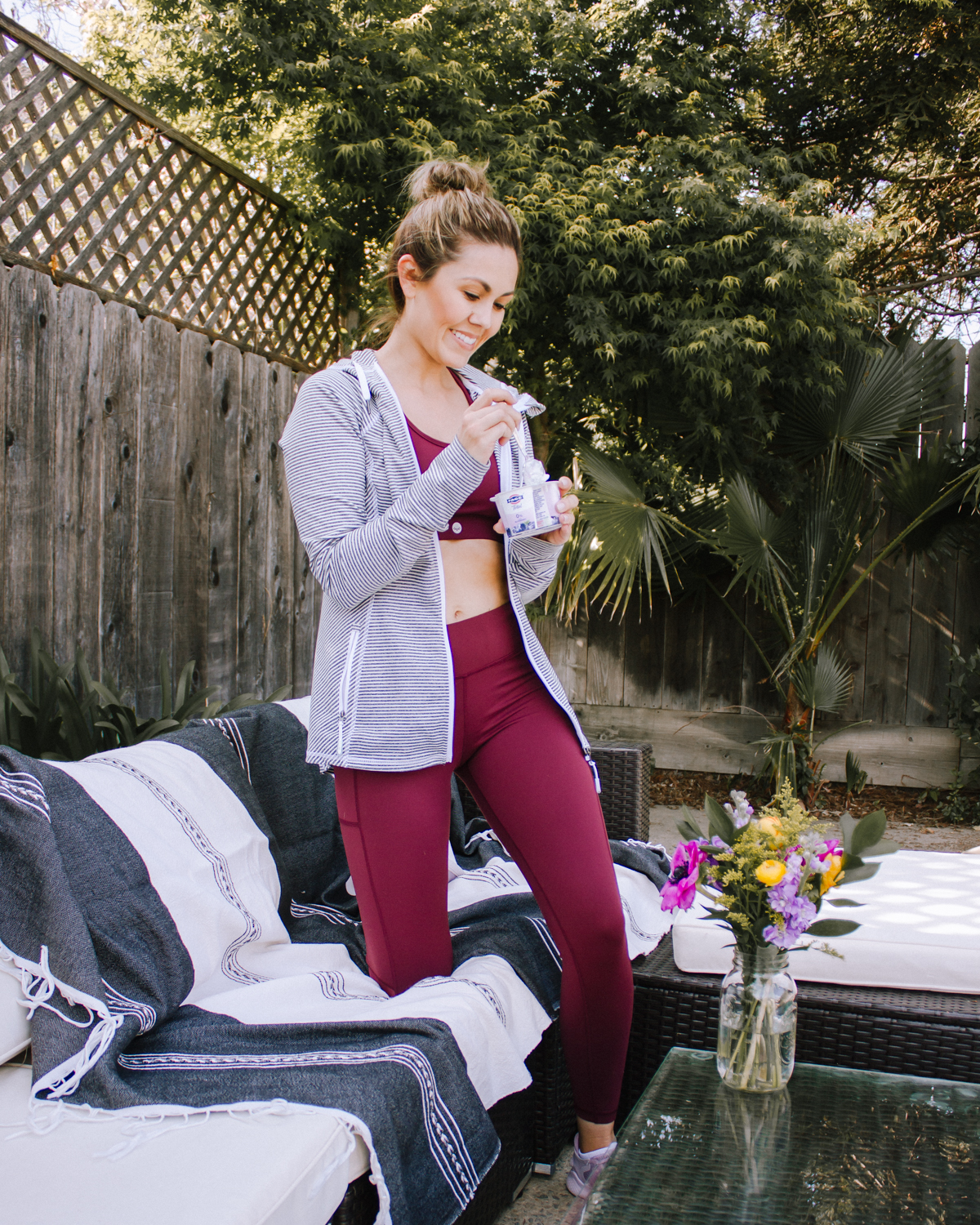 Snacks I Always Keep in my Fridge and Snack Drawer
If I don't keep my fridge stocked with easy snacks, I end up reaching for all the wrong foods when I'm hungry.  Snacks I shouldn't keep in my pantry include chips, crackers, and hazelnut spread (which I eat on a spoon).  If I don't have the below to choose from, I end up indulging in junk food that doesn't keep me full very long.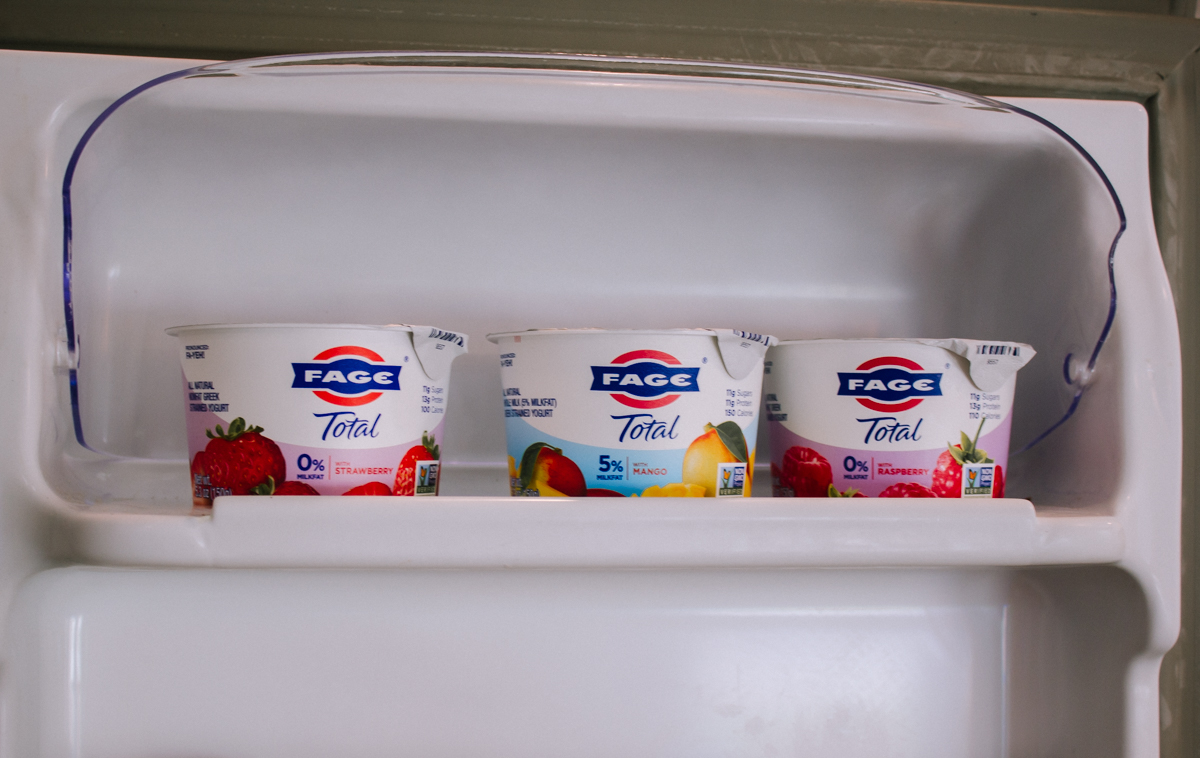 My go-to snacks:
Cheese
Plain FAGE Total Greek Yogurt (either 2% or 5%)
Roasted unsalted almonds, cashews, and peanuts.
Raisins or

dried cranberries

(no sugar added)
FAGE Total Split Cups (Blueberry, Strawberry, Raspberry, or Cherry)
Cooked chicken (rotisserie chicken or skewers)
Hard boiled eggs
You might be noticing a protein trend with my go-to snacks.  I notice that when I eat pure carbs, I just feel yucky by the afternoon.  If I have any or all of these snacks in my fridge, it makes the decision so much easier.
FAGE Total Greek Yogurt is a great all-natural protein-rich snack option that pairs nicely with so many ingredients (and is great by itself).  I've been buying the FAGE Total Split Cups lately because they already come with their own toppings, making them great for snacking on-the-go.  The Split Cups now have 30% less sugar and use no artificial sweeteners or 0 calorie sweeteners.  And, all FAGE Total Greek Yogurt products are made from milk with non-GMO fed cows!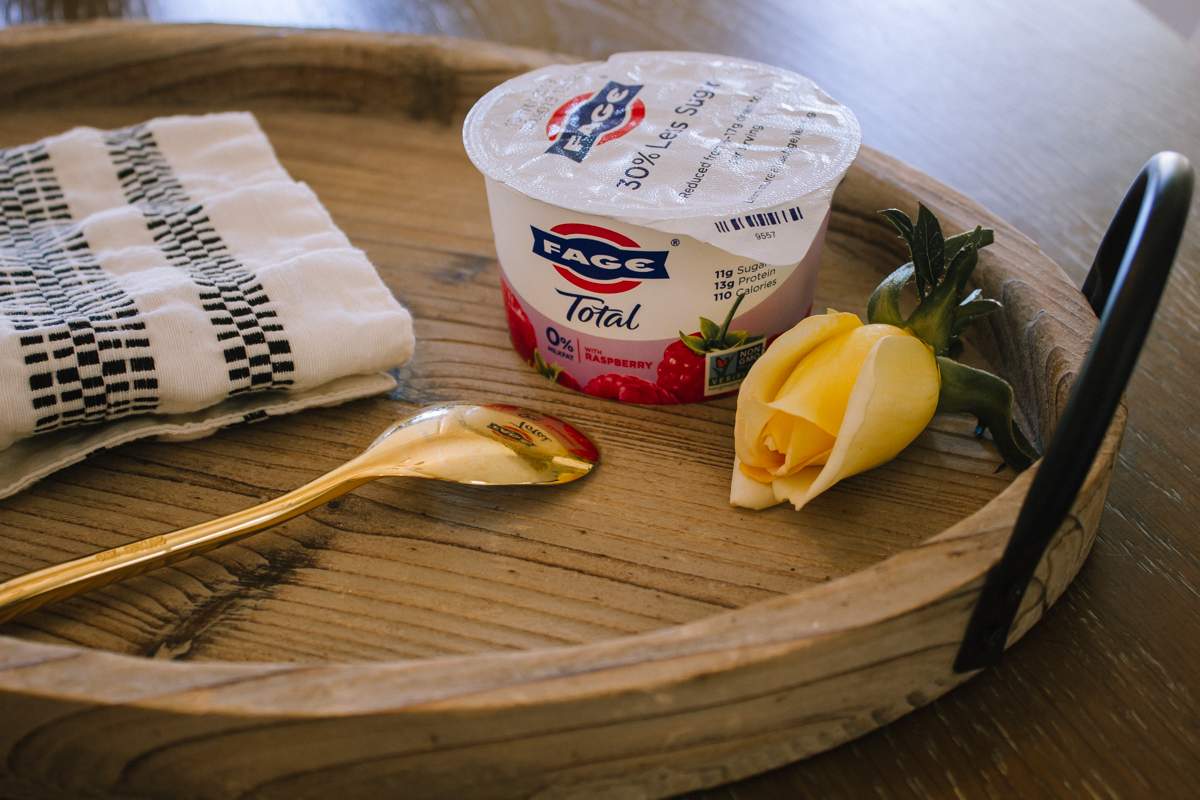 If you prefer to make your own Greek yogurt bowls, I have a few recipe ideas from a previous post.
I can't skip snacks or meals
So, I have this thing where if I started eating breakfast anywhere between 5am and 7am, my metabolism kicks in hard and I get hungry every few hours.  I also have this problem where I get so consumed with whatever I'm doing at home (or out and about) that I forget to eat.  I am one of those people that has to snack every few hours or a get absolutely hangry, so missing a meal is a no-no.  I'm obviously not on one of those intermittent fasting diets, and feel like I would go crazy if I ever did one, so these tips are for those of you who eat throughout the day like me.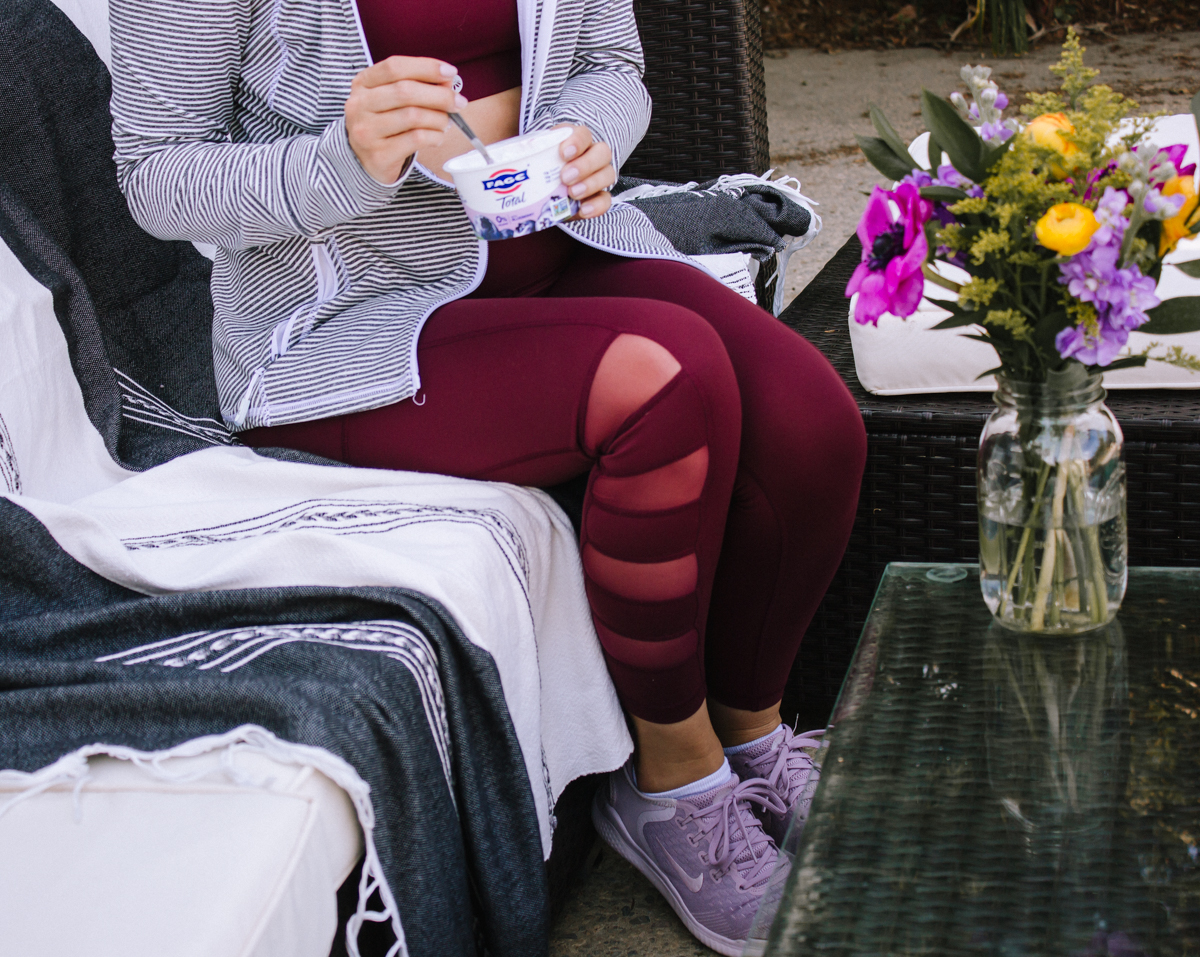 I hope this article inspires you to stock your fridge with some fresh wholesome snacks.  I also encourage you to share your snack ideas in the comments section below.