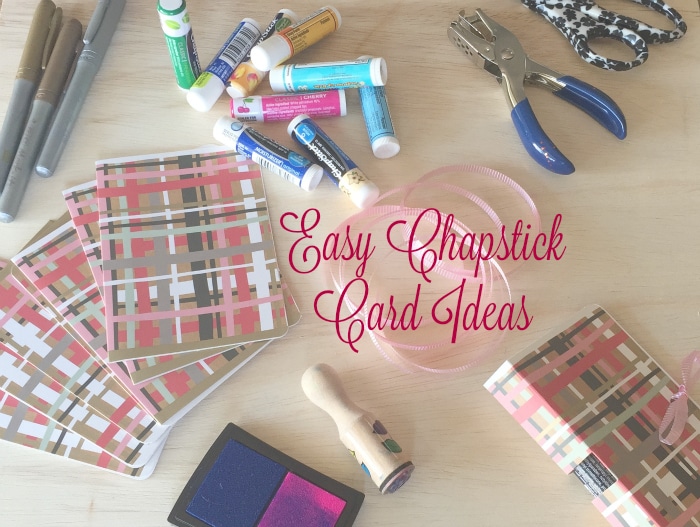 My daughter's school Valentine's Day party coming up and I needed to come up with some cute teacher gifts in a pinch. I happened to have a whole stack of brand new Chapsticks here at the house along with a stack of blank cards that I had picked up at Target awhile ago, so I decided to put together some easy DIY Valentine's Chapstick Cards.
Who wouldn't love to receive a Chapstick card? They're my go-to lip balm brand and have been since I was little. They soften and protect my lips year-round – it's no wonder they're America's favorite lip balm.
Note: These cards are not only great for Valentine's Day. They can be used for any class party, teacher gift, friend gift, Mother's Day gift, etc. Simply switch up the phrasing to suit your gifting needs.

To assemble these easy cards you'll need:
Assorted Chapstick
Glue Dots
Scissors
Ribbon
Construction paper or blank store-bought cards (check the Target dollar aisle)
Single hole punch
Markers, stamps, glitter, etc. for decorating
Some cute lip balm sayings for in the card:
"Read my lips."
"You're the balm."
"Mom, You're the balm."
"Keep balm and slather on."